Sorry, but deal is over
Subscribe for notifications, so we can send you new offers from "TOP Laser".
You can also view other discounts and deals "TOP Laser"
Want to receive new offers by email from the "TOP Laser"?
Enter your email so you don't miss anything
Up to 10 sessions of LPG massage and full body pressotherapy at the «TOP Laser» center
Kiev, Bolshaya Kitaevskaya street, 10A
TOP Laser167 users reviews
Deal description
With the certificate you get 3, 5, 7 or 10 sessions of LPG massage and full body pressotherapy at the «TOP Laser» laser aesthetics center at a discount. The offer is valid only for new customers.
Service description
LPG massage is a solution to body problems - cellulite treatment, strengthening of flabby skin, reduction of adipose tissue, body contouring.
LPG is many times greater than the intensity of manual massage, due to which the stimulation of microcirculation and the enhancement of the lymphatic drainage effect are much more effective.
As a result, the natural excretion of the waste products of fat cells is accelerated, the volume of fat deposits decreases, metabolic processes are normalized, the skin becomes more elastic and elastic.
The procedure for pressotherapy (hardware lymphatic drainage, compression massage, press massage) consists in the fact that with the help of a compressor, air is pumped into special cuffs that are worn on the legs, arms, waist or hips. In this case, a wave-like compression of the patient's soft tissues occurs, as a result of which blood circulation is activated.
The equipment with the help of which pressotherapy is done is designed specifically to generate certain rhythmic oscillations by the pressure generated, thus, lymphatic drainage massage is performed. Such a cyclical effect of pressure on certain parts of the human body contributes to the removal of not only excess fluid from tissues, but also stagnant metabolic products from the intercellular space.
What is included in the price of the certificate?
ADDITIONAL BONUSES
20% discount on smooth rejuvenation, plasma lifting, mesotherapy.
50% discount on LPG cocktails.
Additionally paid
IF NECESSARY
Special suit for procedures: for LPG massage - 450 UAH; for pressotherapy - 50 UAH.
Suit rental - 50 UAH/1 session.
How to use a certificate?
You can use the certificate from 05.09.2021 to 31.01.2022
The price includes payment for information services provided by Покупон on the basis of the Public Offer.
IMPORTANT CONDITIONS
Services are provided as usual.
The offer is valid only for new customers.
All sessions must be completed within 3 months from the date of certificate activation.
One client can personally use only one certificate.
Before purchasing a certificate, be sure to check the availability of seats for the desired date and time.
ADDITIONAL CONDITIONS
Discount on certificates cannot be combined with other promotional offers.
To receive a discount, you need to submit a certificate electronically.
Give the last digit of the certificate (activation code) only when you receive the service. After activation, the service is considered to be provided and is non-refundable.
If a client signed up for a session, but did not show up at the specified time and did not warn about a change in his plans 12 hours in advance or was late for more than 15 minutes, the administration of the center reserves the right to refuse him to provide services at a discount.
Duration of 1 session: LPG massage - 30 minutes, pressotherapy - 30 minutes (with changing clothes).
The procedure is performed on the original device «LPG Cellu M6 Keymodule 2» (France).
The procedure is performed by a masseur with over 7 years of experience (woman).
Contacts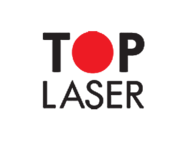 Phones:+38 (093) 063-04-72
The Laser Aesthetics Center «TOP LASER» was created for men and women who care about their health and appearance. The cosmetology clinic is located in the center of Kiev, surrounded by business and shopping and entertainment complexes. Experienced cosmetologists with medical education specialize in a wide range of cosmetology services, offer the client the necessary and effective methods in an adequate amount, based on the condition and problems of the skin. The center is equipped with an arsenal of devices, including a low-intensity laser L«azmik», «LPG», a powerful and modern laser of the new generation «Fotona Dualis SP Spectro», technologies of the latest laser generation «T3», «FRAC3», «SMOOTH» lifting, «Fotona IncontiLase» And «IntimaLase», «NightLase» for laser treatment of snoring.
Questions
Address: Kiev, Bolshaya Kitaevskaya street, 10A - nearest underground station Dymiivs'ka
Відходила вже 8 сеансів, маю чим поділитися. 1. Сервіс Колектив чудовий, привітний, менеджерка завжди мене перезаписувала на більш зручні години й дні. Писали смс на Вайбер з нагадуванням, коли треба прийти й на котру, це приємно! Робили масаж дві майстриня й обидві непогано, хоча одна робила набагато краще, попри знижку вона дуже старалася й робила масаж дуже потужно, до неї вдавалося потрапляти рідше! 2. Якість послуг Салон дуже чистий, все охайно, самий масаж приємний й дає результати. Після роботи це навіть розслабляло й допомагало поменше їсти (у дні масажу не їла після 16). Єдине що, не впевнена, що масаж тривав реально 30 хв. Здається, що не більше 25. Мабуть, єдиний мінус, і я не впевнена, що це було щоразу. Пресотерапія теж ок. 3. Ціна/якість Якщо врахувати вартість послуги, її надали мені на всі 100, особливо враховуючи ставлення як менеджера, так і цікаві розмови з майстрами. Це точно вартує тих грошей, навіть більше, рекомендую як масаж, так й інші послуги!
From₴999
Deal is completed
sale-66%
Saving₴5 001
Bought 3