Online course «School of Tourism» from the travel company «Kalipso Ukraine»
All Ukraine
Kalipso Ukraine
9 users reviews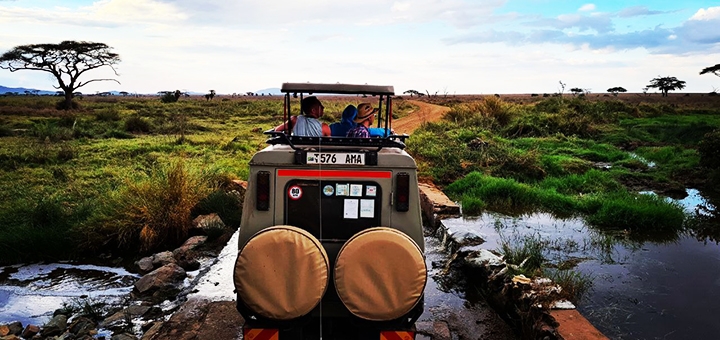 Deal description
With the certificate, you receive an online course «School of Tourism» of 15 video lectures from the travel company «Kalipso Ukraine» with discount.
Service description
Tourism courses of the tour operator «Kalipso Ukraine» are 15 online lessons on how to work with whom and why in tourism. «Kalipso Ukraine» - practitioners with more than 11 years of experience, by their own example will teach, show, tell how to open your own travel agency or become a professional manager (believe me, there are not many of them on the market).
What is included in the price of the certificate?
Online course schedule:
Lesson 1. In the first lesson, you will start from the base. Introduction to tourism. Tour operators and travel agents. Terminology. Basic principles of work.
Lesson 2. In the second lesson you will study the geography of tourism. When, where and why. Passports and visas.
Lesson 3. In the third lesson, you will study the types of tours that make up tours and tour packages, make cost estimates for tours, understand taxation in tourism.
Lesson 4. Detailed study of flight search systems. Learn the difference between charter and scheduled flights, search engines and airline alliances. Using examples, you will analyze in detail how to find the ticket you need at a competitive cost and how not to fall into the trap of a solid and not solid ticket.
Lesson 5. You will fly to the world of Africa. Georgy will share his knowledge gained during trips to this region, tell about the main routes, nuances and locations associated with organizing trips in Africa.
Lesson 6. Detailed study of the route of work with the client from the call to the issuance of documents. You will analyze in detail how to select a tour, look at the system for the IT-tour, study the operator's contracts, as well as how to fill them out, you will work from A to Z an algorithm for one of the most difficult tasks in tourism, namely, creating an offer for tourists.
Lesson 7. The seventh lesson will be in 2 parts, as it is about South America. George has visited all the countries of South America! On the knowledge gained from planning tours, and from trips to this region, he will open this region available to you. There is a lot of personal material in the video! Fall in love with South America the way he did! Enjoy!
Lesson 8. You will understand how to work with a client, study the issues of creating a unique trade and travel proposal, share your experience in creating products for the market, consolidate the skills acquired before in the lessons of selection and search for tours.
Lesson 9. You will analyze in detail the issue of advertising in Google, smm in tourism. How to communicate with tourists on social networks, how to create mailing groups, where to advertise yourself, etc. An hour and a half of personal experience that will save you a significant amount 100%.
Lesson 10. You will analyze in detail the most popular European destinations among tourists from Ukraine, familiarize yourself with mass destinations in basic terms, find out where, when and how Ukrainians spend their holidays in Europe.
Lesson 11. You will understand in detail the concept of bus tours, the teacher will tell you from his own experience how to organize them, what nuances should be taken into account. You will work on the example of the timing of one of the bus tours to Prague. Also an important topic will be the analysis of insurance in tourism, the moments of baggage insurance, a special additional option - insurance against cancellation.
Lesson 12. You will analyze in detail where and how to go to Ukraine, where to rest. How the reception of tourists in Ukraine works, as well as all the features of organizing tours in our country.
Lesson 13. In lesson 13 you will fly to Asia. See all the main countries to which tourists fly, as well as walk in detail through unexplored Central Asia. You will learn how to properly prepare a tourist for the tour, important points about visa formalities, questions about medicines, etc.
Lesson 14. The most unknown awaits you: Antarctica, Australia, New Zealand, USA, Canada. The lesson will begin with important visa formalities to these countries, talk in detail about the seasons, the peculiarities of organizing tours, and also see how and on what expedition cruises to Antarctica are organized.
Lesson 15. You will analyze in detail the contracts with operators, tourists, other service providers. You will learn all the nuances, and the main points to which you should pay attention. The teacher will share his vision of communication with customers and tourists.
Lesson 16. Online lesson (1 hour) via Skype, Zoom, Viber with everyone who purchased the course. Answers to questions, consultations, knowledge testing.
How to use a certificate?
You can use the certificate from 28.01.2021 to 30.04.2022
The price includes payment for information services provided by Покупон on the basis of the Public Offer.
important conditions
Services are provided as usual.
One client can personally use only one certificate.
Pre-registration is required.
additional terms
To receive a discount, you need to submit a certificate electronically.
To register, you must send a certificate in electronic form to the email tckalipso@gmail.com with your full name and contact phone number. In return, you will receive a link to access all lessons and lessons.
Upon completion of the course, a certificate is issued.
Contacts Phones:
+38 (073) 336-15-20
Questions
Всё отлично работает очень хорошо обслуживание на высшем уровне спасибо Вам большое
добрый вечер это цена уже за курс или только за купон?
07.12.21 09:44
Здравствуйте, Ирина. Указана полная цена, с сертификатом Вы получаете полностью оплаченную услугу, дополнительные оплаты не предусмотрены. С сертификатом вы получаете онлайн-курс «Школа туризма» из 15 видеолекций от туристической компании «Kalipso Ukraine». Благодарим Вас за обращение.
круто! круто! и ещё раз КРУТО! СПАСИБО разработчикам! всего вам...
You can use the certificate:
28.01.2021 - 30.04.2022
sale-67%
Saving₴1 901
Bought 30
Buy