Sorry, but deal is over
Subscribe for notifications, so we can send you new offers from "Psychologist Tatiana Borisenko".
You can also view other discounts and deals "Psychologist Tatiana Borisenko"
Want to receive new offers by email from the "Psychologist Tatiana Borisenko"?
Enter your email so you don't miss anything
Up to 3 online consultations with therapy with psychologist Tatyana Borisenko
All Ukraine
Psychologist Tatiana Borisenko1 user review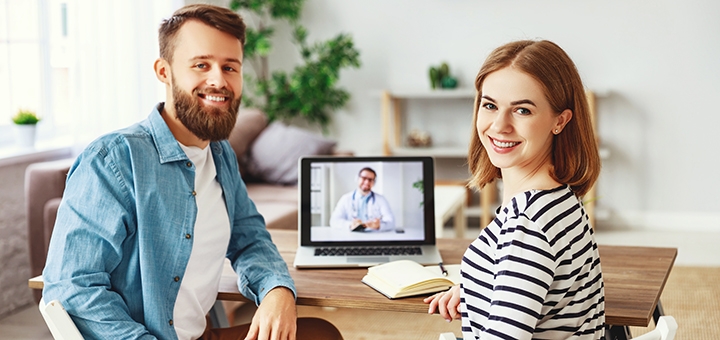 Deal description
With a certificate, you get 1 or 3 individual or paired online consultations with a psychologist Tatyana Borisenko at a discount.
Service description
Contacting a psychologist will help you in solving many issues:
The relationship of children with their parents.
Study of childhood traumas. Converting them to a resource.
Anxiety, stress, depression.
Personal relationships: feelings of loneliness, difficulty building relationships, insecurity, shyness, low self-esteem.
Difficulty making decisions, setting personal boundaries, understanding yourself.
Searching for a way out of a difficult life situation, finding a new meaning in life.
Experiencing resentment, feelings of guilt.
Problems in relationships with the opposite sex, getting out of toxic relationships.
Dissatisfaction with your own life, internal conflict, a feeling of failure, difficulty in making decisions.
Working with the unconscious.
Analysis of repressed feelings that influence our actions.
Finding, working out and turning off negative attitudes.
How to use a certificate?
You can use the coupon from 16.10.2021 to 29.12.2021
The price includes payment for information services provided by Покупон on the basis of the Public Offer.
IMPORTANT CONDITIONS
Services are provided as usual.
One client can personally use only one certificate.
Before purchasing a certificate, be sure to check the availability of seats for the desired date and time.
Sessions are held online via Skype, Viber, Telegram, WhatsApp or another messenger.
ADDITIONAL CONDITIONS
Discounts on certificates are not cumulative with other promotional offers.
To receive a discount, you must send a certificate in electronic form to Viber +38 (066) 325-41-97 and sign up for a consultation.
Give the last digit of the certificate (activation code) only when you receive the service. After activation, the service is considered to be provided, and the certificate cannot be returned.
If the psychologist did not answer your call immediately, then he is consulting and will call you back later.
If you signed up for a session, but did not come at the specified time and did not warn about the cancellation of the visit 24 hours in advance, or were late for more than 10 minutes, the administration reserves the right to refuse to provide services with a discount, and the session is considered passed or is reduced by late time.
The duration of an express online consultation is 30 minutes, an individual consultation with therapy - 45 minutes, a pair consultation - 60 minutes.
The psychologist works according to the following methods: behavioral and cognitive therapy, definition of psychosomatics, art therapy, Jungian psychoanalysis, sand therapy, zoopsychology, symbolic drama.
Refunds for Information Services are carried out exclusively on the grounds provided for in Art. 10 of the Law of Ukraine 'On Protection of Consumer Rights'. To refund the cost of the Information Service, the User provides Покупон with the Seller's confirmation (in any form) that the Seller refused to transfer the Goods to the User on Special Conditions.
Contacts Phones:+38 (066) 325-41-97
Psychologist Tatyana Borisenko will help you understand yourself, find strength and desire to change the vector of life in the right direction. The psychologist works with attitudes that prevent you from achieving your desired goals. Thanks to the methods of therapy, such as the definition of psychosomatics, symbol drama, Jungian psychoanalysis, art therapy, zoopsychology, the psychologist finds an individual approach to each client.
From₴49
Deal is completed
sale-83%
Saving₴1 245
Bought 12