Sorry, but deal is over
Subscribe for notifications, so we can send you new offers from "From Santa Claus".
You can also view other discounts and deals "From Santa Claus"
Want to receive new offers by email from the "From Santa Claus"?
Enter your email so you don't miss anything
Personalized video greetings for your child from Santa Claus
All Ukraine
From Santa Claus74 users reviews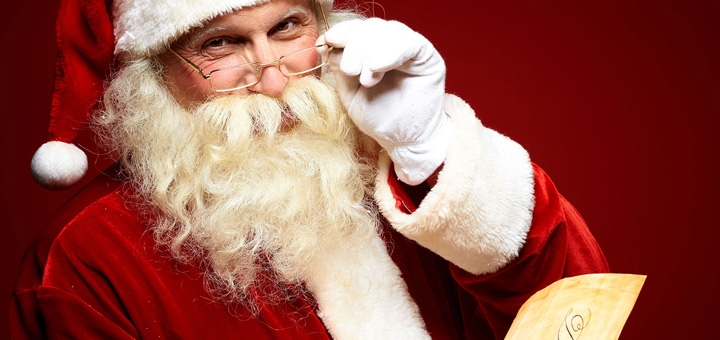 Deal description
With the certificate, you will receive a personalized video greeting from Santa Claus for one or two children at a discount.
Service description
Video examples:
In the New Year's country, Santa Claus and the Bunny are preparing for the New Year again. They decorate the Christmas tree, prepare gifts and, of course, are waiting for the guys to visit. Real New Year's adventures for your child. Santa Claus will address your child by name three times, make riddles and assign different tasks.
It is your child who will become the main guest of the New Year's country, help light the tree and save the New Year from the tricks of the Magpie.
As many as 3 video adventures to choose from. In each of them, Grandfather Frost will personally congratulate your child and give an unforgettable experience.
And remember, Santa Claus is watching you. And it is waiting for you to visit in its magical New Year's Country.
What is included in the price of the certificate?
ADDITIONAL BONUSES
A fairy tale from Santa Claus Turnip (not named) as a gift.
Coloring pages from Santa Claus in electronic version as a gift.
When ordering from two different video greetings for one child - a personalized email with the same name as a gift.
How to use a certificate?
You can use the certificate from 13.10.2021 to 31.01.2022
The price includes payment for information services provided by Покупон on the basis of the Public Offer.
Please note that depending on the quarantine measures in the region, the partner may ask a visitor to provide a complete vaccination course COVID certificate, a digital certificate about negative coronavirus test result taken no later than 72 hours before the visit, or about recovery for the last 6 months (ask the partner about possible restrictions before purchasing a certificate). The requirements are valid for persons over 18 years old.
IMPORTANT CONDITIONS
Services are provided as usual.
Before purchasing a certificate, you must familiarize yourself with the available list of names on the site.
If the name is not in the list, then it can be replaced with the address «granddaughters» or «granddaughter».
Personalized personalized letter from Santa Claus is provided in electronic form.
ADDITIONAL CONDITIONS
Discounts on certificates are not cumulative with other promotional offers.
To receive a discount, you need to indicate the certificate code when filling out the application.
To receive a discount, it is necessary to fill in the data in the electronic form «Order a congratulation» and indicate a unique certificate code.
The video file of the paid personal congratulation will be sent by e-mail within 24 hours.
You will receive a link to download the video file in HD quality to the e-mail indicated in the form. The download link is valid for 14 days. You need to download a video file - and you can watch it at any time.
You can order one video greeting at once with two names in one video.
One or two children are addressed in one video greeting.
Santa Claus will address the child by name 3 times.
Calls are accepted from 09:00 to 21:00.
Contacts Phones:+38 (093) 749-38-26
A personal greeting from Santa Claus is an adventure cartoon in which your child can play a major role and become a real hero. From the monitor screen he will be greeted by a kind wizard and other New Year characters who will conduct an interactive conversation with you.
The child will have to solve various riddles and puzzles in order to achieve the main goal - to light a festive Christmas tree. You can choose from as many as 3 video adventures in which Santa Claus wishes your child a Happy New Year and gives a lot of unforgettable childhood experiences.
Questions
12 Feedback 7 Photo
Address: All Ukraine
У меня в сказке почти на каждой странице ошибка или не то имя, или опечатка. ребенок Давид ( а в книге он то Миша, Миши, Матюша). мама - Оксана но перевоплощается в Олю, а также вставленные имена в середине слов встречаются : к примеру умОксанающе, или топОксана. папа Саша, стал Лешей ( удивительно и неприятно для мужа). Тигр оказывается живет в хлеву ( хотя сначала была пещера) , и с гендером тигра не определились -то он, то она , то его, то ее. Проверяйте что за ерунду вы отправляете! Несложно ведь делать сразу руками, а не ногами! даже 7 классник справился бы с заменой имен в тексте!!!!
18.01.22 09:23
Здравствуйте, Оксана. Спасибо Вам за обратную связь. Мы приняли во внимание Ваши замечания и проинформировали руководство. Партнер сообщил, что отправит Вам корректный вариант. Приносим извинения за доставленные неудобства. В дальнейшем будем стараться только приятно радовать и удивлять.
3 Feedback 25 Photo
Address: All Ukraine
Не рекомендую. Я выбил эту именную сказку и получил это, но это нельзя назвать услугой!!!! Это просто издевательство, испорченное настроение и выброшенные деньги! Из 57 страниц именной сказки (имя Кирилл) на 21 странице имя Миши и Манюня в перемешку с именем Кирил! Имя Миши, как в оглавлении, так и заканчивается - так и написано «Легодля Мишки»! Фото прилагаю!


16.01.22 14:37
Здравствуйте, Юрий. Спасибо Вам за отзыв. Сожалеем, что Вы остались недовольны. Будем стараться в дальнейшем только радовать Вас интересными акциями.
3 Feedback 25 Photo
Address: All Ukraine
Именной сказки как не было так и нет! Я на Вайбер написал для уточнения статуса, но ответа так и не получил!!! Даже не просмотрели моё сообщение. Сказки как не было так и нет! Трубку никто не взял, не берёт и не перезванивает! Подскажите пожалуйста, если услуга не предоставляется, связи с партнером нет, то что мне делать???? Куда мне звонить и кому жаловаться???? Что мне ещё нужно сделать чтобы мне предоставили услугу или вернули деньги?????
18.01.22 10:01
Здравствуйте, Юрий . Спасибо Вам за обратную связь. Сказку Вам отправили, но с ошибками. Мы приняли во внимание Ваши замечания и проинформировали руководство. Партнер сообщил, что отправит Вам корректный вариант. Приносим извинения за доставленные неудобства. В дальнейшем будем стараться только приятно радовать и удивлять.
3 Feedback 25 Photo
Address: All Ukraine
Спасибо Команде Супердеал! Вчера получил именное поздравление от Деда Мороза «Волшебный шар», но я ещё заказывал и Авторскую именную новогоднюю сказку про ребёнка, это другой покупон - дороже 59грн., она так и не пришла, надеюсь мне помогут получить и её
14.01.22 12:22
Здравствуйте, Юрий. Благодарим Вас за отзыв. Для уточнения статуса заказа рекомендуем обратиться напрямую к партнеру по тел: +38 (093) 749-38-26. Будем стараться в дальнейшем только радовать Вас интересными акциями.
12 Feedback 7 Photo
Address: All Ukraine
Безоответственная фирма! Судя по всему слизала контент у других и отправляет не то, что вы заказываете. вместо персональной сказки про моего ребенка мне прислали видео РЕПКИ!!!
13.01.22 09:41
Здравствуйте, Оксана. Спасибо Вам за обратную связь. Мы обязательно примем во внимание Ваши замечания и проинформируем руководство. В дальнейшем будем стараться только приятно радовать и удивлять. Благодарим за обращение.
From₴15
Deal is completed
sale-73%
Saving₴195
Bought 266