Sorry, but deal is over
Subscribe for notifications, so we can send you new offers from "Gentle glance".
You can also view other discounts and deals "Gentle glance"
Want to receive new offers by email from the "Gentle glance"?
Enter your email so you don't miss anything
Professional eyelash extension in the beauty studio «Gentle glance»
Dnipro, Barnaulskaya street, 2A
Gentle glance2 users reviews
Deal description
With the certificate you get classic eyelash extensions, 2D, 3D-4D, 5D-6D or 7D at the «Gentle glance» beauty studio with a discount.
How to use a certificate?
You can use the certificate from 14.10.2021 to 14.01.2022
The price includes payment for information services provided by Покупон on the basis of the Public Offer.
IMPORTANT CONDITIONS
Services are provided as usual.
One client can personally use only one certificate.
Before purchasing a certificate, be sure to check the availability of seats for the desired date and time.
ADDITIONAL CONDITIONS
Discounts on certificates are not cumulative with other promotional offers.
To receive a discount, you must submit a certificate in electronic form.
Give the last digit of the certificate (activation code) only when you receive the service. After activation, the service is considered to be provided, and the certificate cannot be returned.
If you signed up for the procedure, but did not come at the specified time and did not warn you about the cancellation of the visit 24 hours in advance, or were more than 10 minutes late, the studio reserves the right to refuse to provide services with a discount and the session is considered passed.
Contacts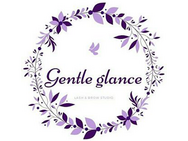 Phones:+38 (063) 150-41-79
«Gentle glance» is a beauty studio in the city of Dnipro, which specializes in eyelash extension and lamination, eyebrow correction and long-term styling.
Questions
11 Feedback 1 Photo
Address: Dnipro, Barnaulskaya street, 2A
Подскажите сколько по времени занимает процедура ? Спасибо
02.11.21 13:53
Доброго дня! Орієнтовно 2-3 години. Дякуємо за звернення.
9 Feedback 33 Photo
Address: Dnipro, Barnaulskaya street, 2A
Очень довольна наращиванием ресничек, натурально, аккуратно и красиво!Мастер Алена, очень приятная - обязательно приду ещё👍
27.10.21 13:55
Здравствуйте, Татьяна. Благодарим Вас за отзыв. Спасибо, что используете скидки Покупон.
Address: Dnipro, Barnaulskaya street, 2A
очень круто делают реснички
From₴200
Deal is completed
sale-50%
Saving₴300
Bought 2