Printing up to 100 photos of various formats from the studio «Farba»
All Ukraine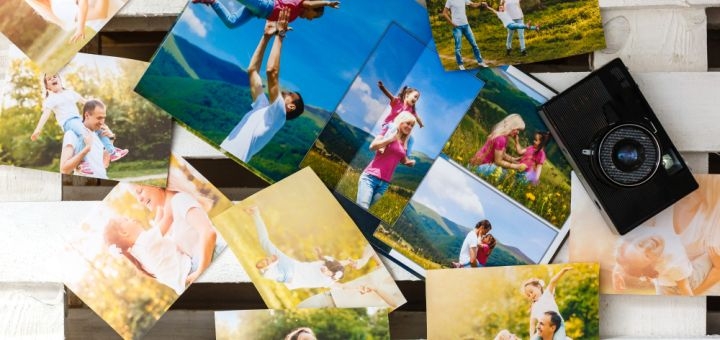 Deal description
With the certificate you get 5, 10, 20, 25, 50 or 100 photographs of various formats from «Farba» Printing Studio at a discount.
Show all options (14)
Additionally paid
IF NECESSARY
Delivery across Ukraine by «New Mail», according to the tariffs of the carrier company.
How to use a certificate?
You can use the certificate from 07.10.2021 to 28.02.2022
The price includes payment for information services provided by Покупон on the basis of the Public Offer.
IMPORTANT CONDITIONS
Services are provided as usual.
In the city of Odessa, self-delivery of the order is possible.
To place an order, you must send an image and wishes by printing to the email address: farba-op@mail.ee
ADDITIONAL TERMS
One client can use any number of certificates.
Discounts on certificates are not cumulative with other promotional offers.
To receive a discount, you must submit a certificate in electronic form.
Once confirmed, the order will be ready within 3-5 business days (excluding delivery time).
On holidays, there may be delays in order processing.
For printing photographs, the products of the ColorWay company are used.
Polaroid-style photographs are laminated with a protective film to increase the storage time.
A Polaroid-style photo is a 10.7x8.8 cm photograph (size may vary depending on your desired result).
WHEN REGISTRATION OF DELIVERY, IT IS NECESSARY TO SPECIFY
FULL NAME.
Certificate code.
Number and size of photos.
Delivery address and branch of «New mail» (if necessary).
Contact phone number (if you have any questions regarding the order).
Attach photos.
Contacts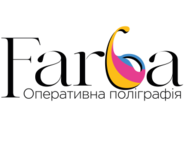 Phones:
+38 (073) 073-22-04
Printing studio «Farba» - large-format printing on canvas, oracle, banner, citylight, perforated film. In «Farba» you can order the printing of any image and you are guaranteed to receive a quality product that does not fade and retains its original appearance for many years, as proven dyes are used.
You can place a print order by phone or on the company's website, the manager will clarify all the necessary details and the order will immediately go into operation. Delivery of finished products is carried out throughout Ukraine.
Questions
Заказывала печать 100 фото 10х15. Отпечатали оперативно, качественно... Всё понравилась! Спасибо большое! Рекомендую)
10.12.21 09:45
Здравствуйте, Лана. Благодарим Вас за отзыв. Будем стараться в дальнейшем только радовать Вас интересными акциями.
Заказывала печать 25 фото. Когда получила заказ, ужаснулась. Фото отвратительного качества, размытые, мутные, с какими-то полосами - и это фото со свадьбы сделанные профессиональным фотографом. Вывод - зря потраченные деньги.
31.10.21 16:49
Здравствуйте, Ольга. Спасибо Вам за отзыв. Сожалеем, что Вы остались недовольны. Будем стараться в дальнейшем только радовать Вас интересными акциями.
Ольга. Спасибо за отзыв. Будем стараться улучшить качество наших изделий.
Замовляла магніти 24 шт якість бомбезна , дуже задоволена🤗🤗🤗🤗дякую❤️
From₴55
You can use the certificate:
07.10.2021 - 28.02.2022
sale-45%
Saving₴301
Bought 16
Choose from