Sorry, but deal is over
Subscribe for notifications, so we can send you new offers from "Fitcurves".
You can also view other discounts and deals "Fitcurves"
Want to receive new offers by email from the "Fitcurves"?
Enter your email so you don't miss anything
5 personal trainings with a trainer in the FitCurves fitness clubs
86 addresses in 37 cities
Fitcurves1918 users reviews
Deal description
With the certificate, you get 5 personal trainings with a trainer in the FitCurves network of fitness clubs throughout Ukraine at a discount.
How to use a certificate?
You can use the coupon from 01.10.2021 to 31.12.2021
The price includes payment for information services provided by Покупон on the basis of the Public Offer.
Please note that depending on the quarantine measures in the region, the partner may ask a visitor to provide a complete vaccination course COVID certificate, a digital certificate about negative coronavirus test result taken no later than 72 hours before the visit, or about recovery for the last 6 months (ask the partner about possible restrictions before purchasing a certificate). The requirements are valid for persons over 18 years old.
IMPORTANT CONDITIONS
Services are provided as usual.
The offer is relevant for women who are not owners of the «FitCurves» club card, as well as for women who have not attended classes in the network of clubs for more than 1 year.
It is necessary to activate the subscription by attending the first lesson during the validity period of the certificate.
You can train any day and any time without being tied to a schedule.
One client can personally use only one certificate and only at one address where the first visit took place.
It is obligatory to pre-register for the first lesson in the club that the client has determined to visit.
ADDITIONAL TERMS
Discounts on certificates are not cumulative with other promotional offers.
To receive a discount, you must submit a certificate electronically at the club.
It is possible to complete all 5 workouts within 1 week.
Refunds for Information Services are carried out exclusively on the grounds provided for in Art. 10 of the Law of Ukraine 'On Protection of Consumer Rights'. To refund the cost of the Information Service, the User provides Покупон with the Seller's confirmation (in any form) that the Seller refused to transfer the Goods to the User on Special Conditions.
Contacts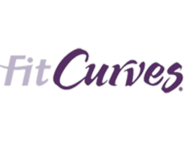 Phones:+38 (066) 194-97-00
"FitCurves" is a network of fitness clubs that are very popular throughout Ukraine.
Workouts at FitCurves are exercises for women designed by professionals who take into account all the characteristics of the female body. Therefore, fitness classes for women in these clubs are effective and enjoyable. A nutrition and weight management program helps a woman lose weight without diets.
Professional trainers help to master various exercise techniques and advise on all issues of interest. Slimming program, which is designed taking into account the physiological and psychological needs of the female body.
86 addresses in 37 cities
Questions
2 Photo
Address: Kiev, Academician Glushkova prospect, 13B - nearest underground station Teremky
Скільки часу триває заняття?
03.12.21 11:36
Добрий день, Надія. Тривалість одного заняття - 45 хвилин. Дякуємо за звернення.
3 Feedback
Address: Lviv, Shevchenko street, 60
"Возможно пройти все 5 тренировок в течение 1 недели" - значит ли это, что купон действует только 1 неделю? То есть 5 тренировок - практически день в день?
16.11.21 10:02
Здравствуйте. Согласно условиям акции, с момента активации сертификата (первого посещения) сертификат действует в течении одной недели. Вы можете посетить 5 тренировок в течении одной недели. Благодарим за обращение.
Address: Vinnytsia, Pirogova street, 71A
5 Feedback
А в Запорожье есть такой клуб?
12.11.21 08:58
Здравствуйте, Элина. К сожалению, нет. Благодарим за вопрос.
Deal is completed
sale-80%
Saving₴400
Bought 113