From 2 days of rest in winter in the SPA-hotel «Aqua Paradise» in Odessa
Odessa, Yuzhnosanatorny lane, 2/2
Aqua Paradise (Odessa)
585 users reviews
Deal description
With the certificate, you will receive at least 2 days of winter rest for two in a suite or luxury residence with breakfast at the «Aqua Paradise» SPA hotel in Odessa at a discount.
Show all options (8)
What is included in the price of the certificate?
Accommodation for two in a suite or luxury residence.
Breakfast for two (according to the number of nights in the SPA hotel).
Use of a bath kit for everyone: a bathrobe, slippers and a towel (in the room).
Use of the pool with artesian water (250 sq. m.).
Use of the winter beach with comfortable sun loungers and heated sea pebbles.
Use of hydromassage pools (jacuzzi).
Using the font.
Use of simulators.
Wi-Fi.
Safe use.
Use of a guarded parking lot.
Additionally paid
NECESSARILY
An additional tourist tax is paid on the spot in the amount of 32.50 UAH per day per person.
OPTIONAL
Additional accommodation: accommodation for children under 6 years old inclusive without bed and food is free.
Rent of a crib for children under 3 years old - 300 UAH (up to 3 days).
Extra bed for children from 6 to 12 years old - 300 UAH.
Extra bed for children from 12 years old and adults - 400 UAH.
How to use a certificate?
Available dates:
from 01.10.2021 to 30.04.2022
The price includes payment for information services provided by Покупон on the basis of the Public Offer.
Please note that depending on the quarantine measures in the region, the partner may ask a visitor to provide a complete vaccination course COVID certificate, a digital certificate about negative coronavirus test result taken no later than 72 hours before the visit, or about recovery for the last 6 months (ask the partner about possible restrictions before purchasing a certificate). The requirements are valid for persons over 18 years old.
IMPORTANT CONDITIONS
Services are provided as usual.
Before purchasing a certificate, pre-book the arrival date and room you are interested in.
After purchasing the certificate, confirm your reservation by phone and send your full name and certificate number without the last digit to your e-mail.
Name the last digit of the certificate (activation code) only at the time of check-in. After activation, the service is considered to be provided, and the certificate cannot be returned.
ADDITIONAL TERMS
It is possible to combine certificates (it is necessary to summarize the nights).
Upon check-in, you must present a certificate in electronic form.
The certificate can be returned if you canceled your reservation by phone specified in the promotion, no later than 4 days before the date of arrival.
Contacts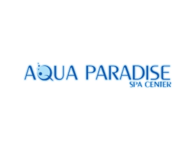 Phones:
+38 (073) 332-56-51
SPA-complex «Aqua Paradise» is located in Odessa on the Black Sea coast. It offers a sauna and pool complex with baths and a sauna, an infrared cabin and an amazing «winter beach». You will be pleased with a wide range of therapeutic and relaxing SPA procedures, including various types of massage, body wraps, peeling and much more.
Meals can be ordered at the hotel's restaurant, which serves a variety of European cuisine. Rooms are equipped with comfortable beds, TVs and air conditioning.
Things to do?
Beach vacation
Hiking
Excursions
Distance to:
Beach - 750 m
Airport - 9 km
Railway station - 14 km
Richelieu Monument - 19 km
Odessa seaport - 20 km
Kiev - 489 km
In a hotel:
Infrared sauna
Vertical modern solarium
Pool
Roman bath
Beauty saloon
SPA-salon
Wi-Fi
Secure parking
Good to know:
Check-in - 14:00
Departure - 12:00
Pets are allowed on request
The staff speaks Russian and Ukrainian
Rooms of the SPA-hotel «Aqua Paradise»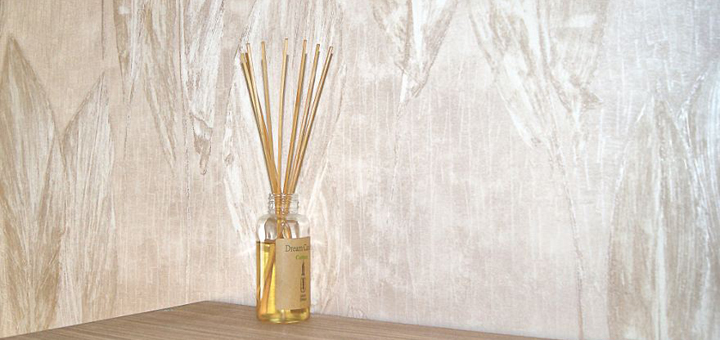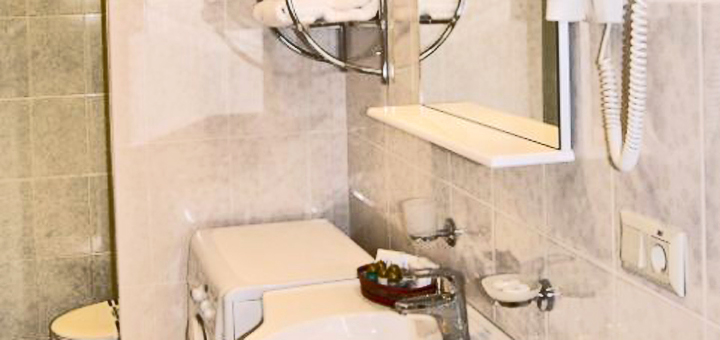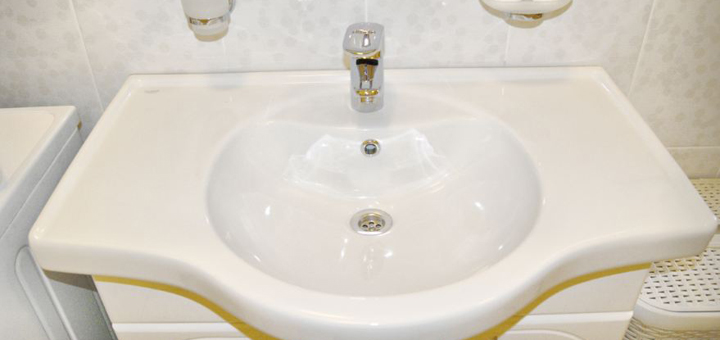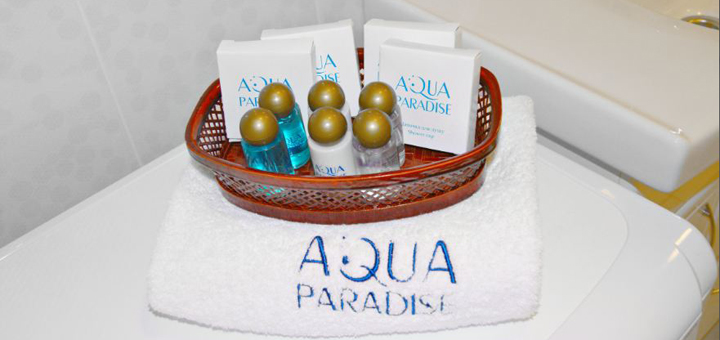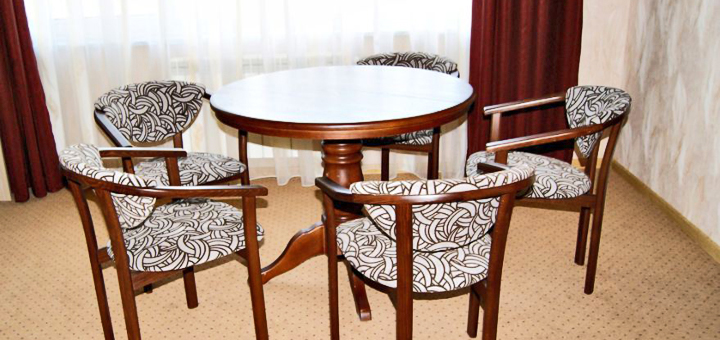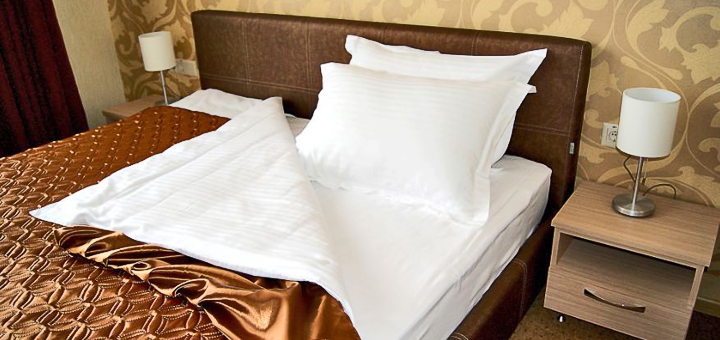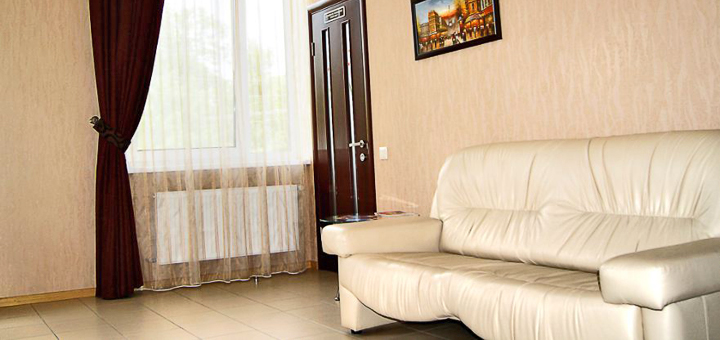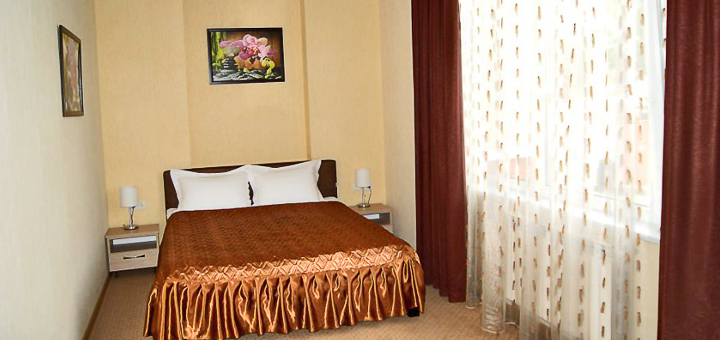 In the room:
Double bed
TV with satellite TV
Air conditioning
Wi-Fi
Safe
Fridge
Electric kettle
Microwave
Bathroom: shower, toilet
Questions
Address:
Odessa, Yuzhnosanatorny lane, 2/2
Потрясающее место для отдыха в январе. Тепло, уютно, вкусно 😋

16.01.22 14:11
Здравствуйте, Елена. Благодарим Вас за отзыв. Мы очень рады, что наши предложения полезны для Вас. Будем стараться и дальше продолжать радовать Вас новинками нашего сайта.
Address:
Odessa, Yuzhnosanatorny lane, 2/2
Чисто, уютно, красиво. В номере для двоих жила одна, кушала 2 завтрака 😆😅 Все очень понравилось!!!
15.01.22 14:14
Здравствуйте, Виктория. Благодарим Вас за отзыв. Спасибо, что используете скидки Покупон.
Address:
Odessa, Yuzhnosanatorny lane, 2/2
Добрый день! Возможно ли проживание с йорком?
12.01.22 10:09
Здравствуйте, Ирина. Размещение с домашними животными допускается по предварительному запросу. Детали уточняйте при бронировании. Благодарим за обращение .
Address:
Odessa, Yuzhnosanatorny lane, 2/2
Всё отлично обслуживание на высшем уровне спасибо Вам большое

Address:
Odessa, Yuzhnosanatorny lane, 2/2
Прекрасный отель, прекрасный персонал, спасибо вам огромное. Отдыхали в декабре, море прекрасное, поняла что у моря отдыхать зимой тоже огромное удовольствие. Прекрасная кухня, повару отдельное спасибо за бомбезные крылышки
04.01.22 09:40
Здравствуйте, Людмила . Благодарим Вас за отзыв. Мы очень рады, что наши предложения полезны для Вас. Будем стараться и дальше радовать новинками нашего сайта.
From₴1 920
Available arrival dates:
01.10.2021 - 30.04.2022
sale-40%
Saving₴8 960
Bought 206
Choose from