Echocardiography (ultrasound of the heart) at the medical center «Pechersk Medical Studio»
Kiev, Lesi Ukrainky Boulevard, 23A
Pechersk Medical Studio
88 users reviews
Deal description
With the certificate, you will receive echocardiography (ultrasound of the heart) at the «Pechersk Medical Studio» at a discount. The offer is valid only for new customers.
What is included in the price of the certificate?
Ultrasound of the heart.
Obtaining a conclusion on the results of the examination, handed out to your hands in a printed form.
How to use a certificate?
You can use the certificate from 24.09.2021 to 12.04.2022
The price includes payment for information services provided by Покупон on the basis of the Public Offer.
IMPORTANT CONDITIONS
Services are provided as usual.
The service is not provided on holidays: 10/14/2021, 10/15/2021.
The offer is valid only for new customers.
One client can personally use only one certificate.
Before purchasing a certificate, be sure to check the availability of seats for the desired date and time.
The medical center operates under a license to carry out medical activities in accordance with the decision of the Ministry of Health of Ukraine.
ADDITIONAL TERMS
Discount on certificates cannot be combined with other promotional offers.
To receive a discount, you must submit a certificate in electronic form.
Give the last digit of the certificate (activation code) only when you receive the service. After activation, the service is considered to be provided, and the certificate cannot be returned.
If the client made an appointment, but did not show up at the specified time and did not warn about the change in his plans 4 hours before the appointed time, the administration of the center reserves the right to refuse him to provide services at a discount.
Contacts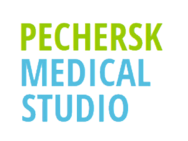 Phones:
+38 (073) 693-75-93
The «Pechersk Medical Studio»clinic has a unique team of experienced doctors who have earned the trust and gratitude of many patients. Doctors of the medical center are always open for clients and do everything possible to provide the necessary assistance as quickly and as fully as possible, therefore specialists work here, ready to go to patients at home or office - therapist, neurologist, dermatologist, massage therapist and psychologist. In addition, there are departments in «Pechersk Medical Studio» that deal with gynecology, urology, otolaryngology, mammology, endocrinology and other medical areas.
You can use the certificate:
24.09.2021 - 12.04.2022
sale-35%
Saving₴251
Bought 25
Buy