Up to 27 months of subscription to online cinema «ivi»
All Ukraine
Deal description
With the certificate you get 1, 2, 4, 7, 14 or 27 months of subscription to the online cinema «ivi» at a discount.
Show all options (6)
How to use a certificate?
You can use the certificate from 10.09.2021 to 30.04.2022
The price includes payment for information services provided by Покупон on the basis of the Public Offer.
IMPORTANT CONDITIONS
To receive a subscription at a discount, you need to: log in to the site, go to the «Personal account» and in the «Have a certificate» section activate the received promotional code.
One client can personally use only one certificate.
Tariffs are valid only on the territory of Ukraine.
Online cinema with one subscription works simultaneously on 5 devices (you can activate more than 5 devices).
ADDITIONAL CONDITIONS
Discounts on certificates are not cumulative with other promotional offers.
Contacts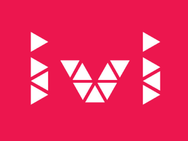 Phones:
+38 (044) 360-78-26
The online cinema ivi is the largest video content service with over 60 thousand domestic and foreign films, cartoons and TV shows. The collection is regularly updated with high-quality film industry news. You can watch your favorite movies from any device, anywhere in the world and even without Internet access. The online cinema ivi was created for those who prefer to watch high-quality video in comfortable conditions.
Questions
Все супер. купил сертификат, ввел его в нужную строку, и вуаля. смотрю фильмы в отличном качестве. спасибо
22.01.22 14:09
Здравствуйте, Сергей. Благодарим Вас за отзыв. Спасибо, что используете скидки Покупон.
Подписка действует только на одно устройство ?
29.11.21 11:16
Здравствуйте, Александра . Иви работает одновременно на 5-ти устройствах. Спасибо за вопрос.
From₴64
You can use the certificate:
10.09.2021 - 30.04.2022
sale-38%
Saving₴872
Bought 176
Choose from