Up to 2 sessions of ultrasonic cleaning of teeth in the «Apollonia» clinic
Dnipro, Gusenko street, 17
Apollonia
306 users reviews
Deal description
With the certificate, you get 1 or 2 sessions of ultrasonic teeth cleaning at the «Apollonia» clinic at a discount.
Show all options (2)
What is included in the price of the certificate?
General consultation with a dentist.
Removal of dental plaque.
Ultrasonic cleaning of all teeth.
Resurfacing of all teeth.
Polishing all teeth with fluoride paste.
ADDITIONAL BONUSES
20% discount on ultrasonic teeth cleaning.
20% discount on subsequent dental fillings.
20% discount on therapeutic dental treatment, endodontic treatment (root canal treatment) and orthopedics.
30% discount on panoramic photo.
A 40% discount for removing dental plaque using a soda jet apparatus - for UAH 600 instead of UAH 1000.
How to use a certificate?
You can use the certificate from 10.09.2021 to 11.05.2022
The price includes payment for information services provided by Покупон on the basis of the Public Offer.
IMPORTANT CONDITIONS
Services are provided as usual.
The offer is valid for clients over 18 years old.
It is necessary to activate the subscription by visiting the first session during the validity period of the certificate.
A subscription for 2 sessions is valid for 3 months from the date of activation (first visit).
One client can personally use only one certificate.
Before purchasing a certificate, be sure to check the availability of seats for the desired date and time.
ADDITIONAL CONDITIONS
Discount on certificates is not cumulative with other promotional offers of clinics.
To receive a discount, you must submit a certificate in electronic form.
Bonus discounts are valid for 12 months from the date of activation of the certificate.
The duration of the procedure is 1 hour.
Dentistry works under a license to carry out medical activities in accordance with the decision of the Ministry of Health of Ukraine.
Contacts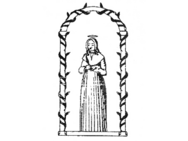 Phones:
+38 (073) 336-18-69
+38 (073) 336-14-35
+38 (073) 336-15-82
Dentistry «Apollonia» in Dnipro is a clinic of a new generation, which offers a full range of services in the field of treatment and restoration of teeth with the latest technological advances: filling, treatment of caries, root canals and gums, installation of veneers, crowns and dentures, alignment of malocclusion with braces, removal, restoration, dental implantation, plasma lifting and much more.
The clinic has been operating in the dental services market since 1991, which inspires confidence and strengthens its reputation. Only professional and experienced dentists work here, free consultation is provided in all branches of the clinic and a guarantee is provided for all dental services. In «Apollonia» your smile will acquire beauty and perfection, and your teeth - health.
Questions
Address:
Dnipro, Gusenko street, 17
Здравствуйте. Распишите подробнее бонусную скидку. От каких сум она будет отниматься?
13.01.22 15:33
Здравствуйте, Анна . Все доступные варианты с ценами по данной акции Вы можете увидеть, нажав на кнопку "Выбрать из". Благодарим за вопрос.
Address:
Dnipro, Gusenko street, 17
Здравствуйте. Непонятно от какой суммы будет скидка -20%. Распишите, пожалуйста, чтоб человек имел представление, получит он в итоге скидку или нет.

13.01.22 15:34
Здравствуйте, Анна. Все доступные варианты с ценами по данной акции Вы можете увидеть, нажав на кнопку "Выбрать из". Благодарим за вопрос.
Address:
Dnipro, Gusenko street, 17
Всё отлично. Покупал жене чистку. Осталась довольна.
15.12.21 14:24
Здравствуйте, Андрей. Благодарим Вас за отзыв. Мы очень рады, что наши предложения полезны для Вас. Будем стараться и дальше радовать новинками нашего сайта.
Address:
Dnipro, Gusenko street, 17
здравствуйте,если купить сертификат,за 250 грн,то ещё надо что -то доплачивать?
23.10.21 09:06
Здравствуйте, Лариса. За услуги, которые входят в стоимость сертификата, доплата не предусмотрена. Спасибо за обращение.
Address:
Dnipro, Gusenko street, 17
здравствуйте, если нас 2 чел. Покупон на 2 чистки можно купить?
20.10.21 17:07
Здравствуйте, Лариса. Для одного клиента необходимо приобретать отдельный сертификат. На двух человек необходимо приобрести два сертификата. Благодарим за обращение.
From₴249
You can use the certificate:
10.09.2021 - 11.05.2022
sale-63%
Saving₴760
Bought 1329
Choose from