40% discount on the Japanese menu and 25% on all warm rolls and set «Tempura» from «MrChang»
Delivery in Lviv
Mr. Chang
478 users reviews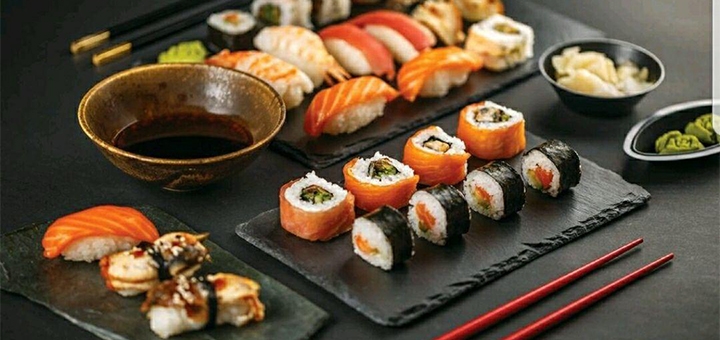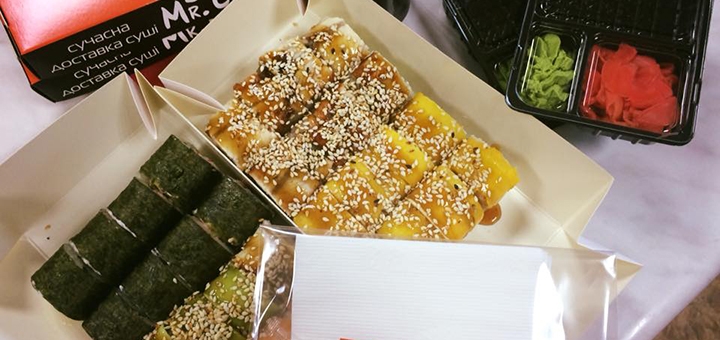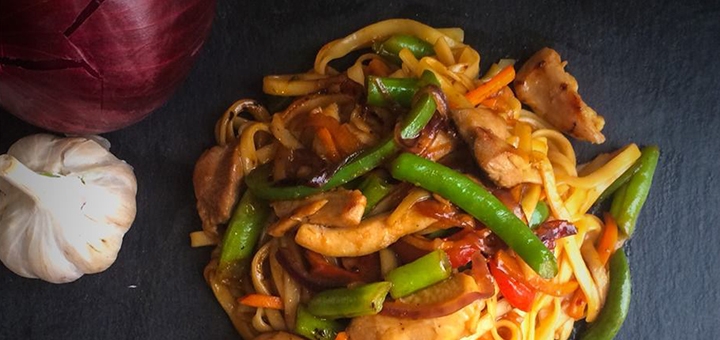 Deal description
With the coupon you get a 40% discount on the entire Japanese menu and a 25% discount on all warm roles and a set of «Tempura» with delivery from «MrChang».
Show all options (1)
What is included in the price of the certificate?
«Tempura» set (1390 grams)
Tempura «With acne».
Tempura «With smoked salmon».
Tempura «With crab mix».
Tempura «With salmon».
Tempura «With perch perch».
Tempura «Cheese».
How to use a certificate?
You can use the coupon from 09.11.2019 to 28.02.2022
The price includes payment for information services provided by Покупон on the basis of the Public Offer.
IMPORTANT CONDITIONS
Services are provided as usual.
On holidays and pre-holiday days, it is advisable to make orders in advance. On the possibility of ordering on February 14, you need to check with the operator (on February 14, you must pre-order before February 13).
One coupon is valid for 1 order.
The promotion is valid for delivery.
Possibility of self-pickup to coordinate with the operator.
You can place an order on the website of the delivery service or by calling one of the numbers indicated in the contacts. When placing an order to receive a discount, you must dictate the coupon number by phone.
After placing an order on the site you will be contacted soon.
The amount of the minimum order for delivery from 300 UAH, taking into account the discount within the city.
Delivery is free of charge with a minimum order to Zaliznychnyi, Frankivskyi and partially to Halytskyi district (Horodotska Street, Church of Anna), except for Stryiska Street and Heroiv Maidan Street.
ADDITIONAL CONDITIONS
Coupon discounts do not add up to other promotional offers.
Payment for the order is made in cash or on a bank card (transfer).
Delivery time - from 45 to 90 minutes. In the districts: Sykhivsky, Lychakivsky, Shevchenkivsky - only self-pickup.
SCHEDULE OF RECEIPT OF PURCHASE ORDERS
Mon-Thu - 11:00-21:30.
Fri-Sun - 12:00-22:00.
Refunds for Information Services are carried out exclusively on the grounds provided for in Art. 10 of the Law of Ukraine 'On Protection of Consumer Rights'. To refund the cost of the Information Service, the User provides Покупон with the Seller's confirmation (in any form) that the Seller refused to transfer the Goods to the User on Special Conditions.
Contacts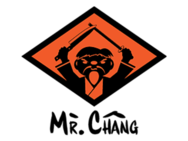 Phones:
+38 (096) 447-99-28
+38 (063) 616-68-48
«Mr.Chang» is a fast and convenient sushi and WOK delivery service in Lviv. «Mr.Chang» will always provide tasty, satisfying and healthy food. The menu includes traditional and signature rolls, warm rolls and maki rolls, Thai cuisine, soups, sushi sets for a family dinner and a big friendly company.
Sushi delivery «Mr.Chang» is carried out in Lviv free of charge subject to the minimum order. The possibility of delivery to the suburbs, Sykhovsky, Lychakovsky and Shevchenkovsky districts, check with the operator. Depending on your location, «Mr.Chang» sushi will arrive within 40-120 minutes. For the promotion on holidays and weekends, the order must be placed in advance.
Questions
Address:
Delivery in Lviv
Address:
Delivery in Lviv
Address:
Delivery in Lviv
Address:
Delivery in Lviv
Awesome service and great food!
Address:
Delivery in Lviv
18.11.21 09:22
Добрий день, Наталі. Дякуємо Вам за відгук. Цінуємо, що використовуєте знижки Покупон.
From₴40
You can use the certificate:
09.11.2019 - 28.02.2022
sale-40%
SavingNo limited
Bought 2503
Choose from