From 2 days in winter and on New Year's Eve with a visit to the pool at the «Palladium» 4*
Odessa, Italian Boulevard, 4
Palladium (Odessa)
736 users reviews
Deal description
With a certificate, you get from 2 days of rest in winter for two in rooms of different categories with a visit to the pool at the «Palladium» 4* hotel in Odessa with a discount.
Show all options (8)
What is included in the price of the certificate?
Accommodation for two in a room of the selected category.
Morning visit to the pool.
Early check-in/late check-out (possible subject to availability of rooms and in agreement with the hotel administration).
Extra bonus
10% discount on relaxation in the sauna.
Additionally paid
NECESSARILY
A tourist tax of 1% is paid additionally on site.
OPTIONAL
Additional accommodation: accommodation for children under 2 years old - free of charge without extra bed. A baby cot is available free of charge upon request.
Additional places for children from 2 years old and adults are not provided.
How to use a certificate?
BOOKING SERVICE:
Before buying a certificate, pre-book the dates of arrival and the room you are interested in by arranging booking request
Booking service:
+38 (080) 033-68-15
+38 (044) 334-79-47
+38 (099) 300-26-54
+38 (067) 556-73-09
+38 (063) 466-83-74
Working hours: 9:00-21:00, seven days a week.
You have 24 hours to pay for the certificate on the Pokupon website.
After purchasing the certificate, you must confirm the booking and send the certificate code to the booking service book@pokupon.ua
Available dates:
from 01.10.2021 to 31.03.2022
The price includes payment for information services provided by Покупон on the basis of the Public Offer.
IMPORTANT CONDITIONS
Services are provided as usual.
Before purchasing a certificate, pre-book the arrival date and room you are interested in.
After purchasing the certificate, confirm your reservation by phone and send your full name and certificate number by e-mail without the last digit.
Name the last digit of the certificate (activation code) only at the time of check-in. After activation, the service is considered to be provided, and the certificate cannot be returned.
ADDITIONAL CONDITIONS
It is possible to combine certificates (it is necessary to summarize the nights).
Upon check-in, you must present a certificate in electronic form.
The certificate can be returned if you canceled the reservation by phone specified in the promotion, no later than 3 days before the date of arrival.
Contacts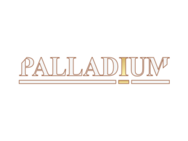 Phones:
+38 (080) 033-68-15
+38 (044) 334-79-47
+38 (099) 300-26-54
+38 (067) 556-73-09
+38 (063) 466-83-74
The premium class hotel «Palladium» is located in the historical center of Odessa, in a quiet park area, next to the sea coast. Guests are offered a full range of services for vibrant relaxation, entertainment and wellness. Comfortable rooms are equipped with smart home systems and modern technology. Residents enjoy free Wi-Fi and parking. Friendly staff serve rooms around the clock.
For guests there is a SPA center with a sauna, a swimming pool and a sharko shower. On the ground floor there is a restaurant and a nightclub.
Things to do?
Tours
Relax at Itaka Beach
Hiking
Relax by the hotel pool
Distance to:
Seashore - 1.3 km
Railway station - 1.1 km
Airport - 8.5 km
Kyiv - 483 km
Food and drinks:
Restaurant in the hotel
Cafe
Breakfast in the room
In a hotel:
Hammam
Finnish sauna
SPA
Swimming pool
Billiards
Night club
Karaoke
Concert hall
Conference hall
24 hour room service
Car rental order
Wi-Fi
Good to know:
Check-in - 13:00
Check out - 12:00
Pets are not allowed
Rooms of the hotel «Palladium»
Standard
Junior suite
Suite
Spa suite
Deluxe suite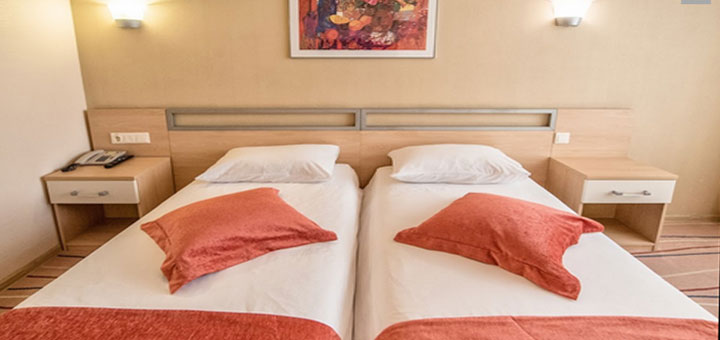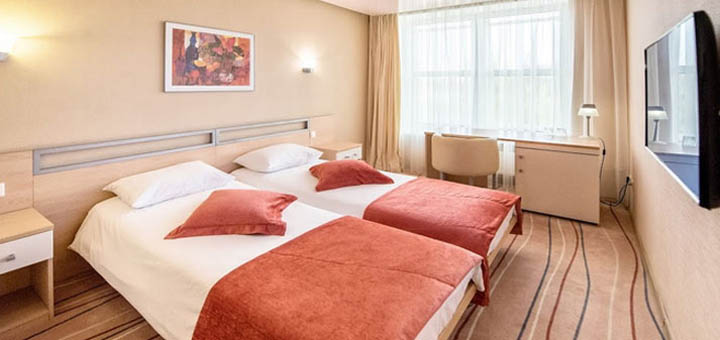 In the room:
Electronic security system
Climate control
Wi-Fi
Telephone
Television
Comfortable bed
Bathroom with shower
Hair dryer
Soft bathrobes and slippers
Mini shower cosmetics
Odessa, Italian Boulevard, 4
Questions
Address:
Odessa, Italian Boulevard, 4
Всё отлично обслуживание на высшем уровне спасибо Вам большое
Address:
Odessa, Italian Boulevard, 4
Добрый вечер) Подскажите пожалуйста какой номер с джакузи,люкс или полулюкс!? Хочу заказать, спасибо!
18.10.21 09:27
Здравствуйте, Александр. К приобретению доступны только номера категории "Люкс" и "Полулюкс". Номер с джакузи не представлен в акции. Благодарим за обращение.
Address:
Odessa, Italian Boulevard, 4
Добрый день. Подскажите, пожалуйста размеры бассейна, температура воды и часы для бесплатного посещения.
06.10.21 17:55
Доброго дня! Розмір басейну 4х7 м, температура 22-24 градуси, у вартість сертифікату входить відвідання басейну з 07.00 до 10.00. Дякуємо за звернення.
Address:
Odessa, Italian Boulevard, 4
Address:
Odessa, Italian Boulevard, 4
Супер место , все комфортно , качественно
From₴999
Available dates:
01.10.2021 - 31.03.2022
sale-33%
Saving₴3 001
Bought 12
Choose from