Sorry, but deal is over
Subscribe for notifications, so we can send you new offers from "Deutsches Institut".
You can also view other discounts and deals "Deutsches Institut"
Want to receive new offers by email from the "Deutsches Institut"?
Enter your email so you don't miss anything
Up to 36 online English lessons from the «Deutsches Institut»
Deutsches Institut24 users reviews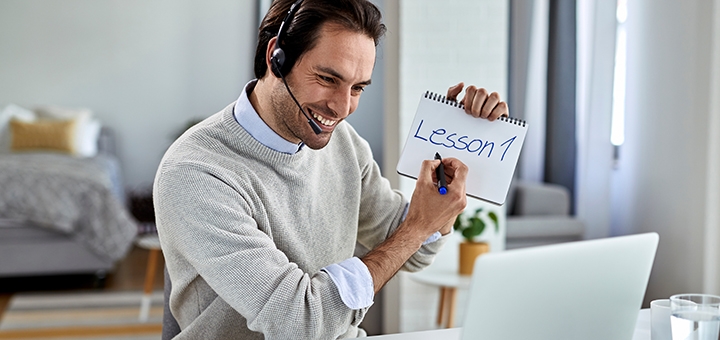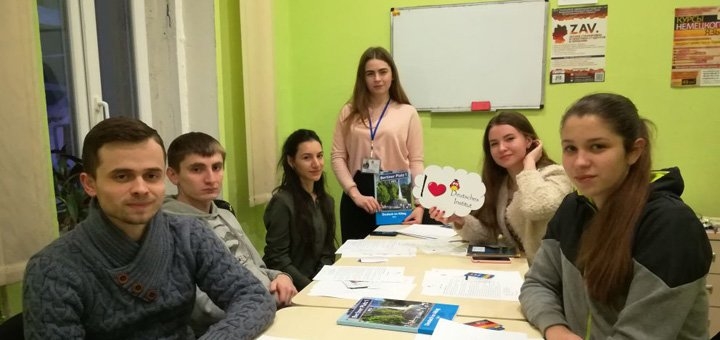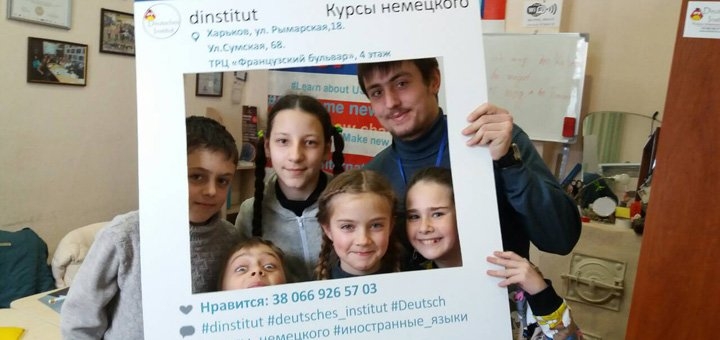 Deal description
With the certificate, you get 12, 24 or 36 online English lessons from the «Deutsches Institut» at a discount. The offer is valid only for new customers.
What is included in the price of the certificate?
Educational materials in electronic form.
Speachclub with a carrier.
Access to video recordings of classes.
Interactive lessons.
Personal manager/curator.
Level Confirmation Certificate.
How to use a certificate?
You can use the certificate from 04.09.2021 to 04.12.2021
The price includes payment for information services provided by Покупон on the basis of the Public Offer.
Please note that depending on the quarantine measures in the region, the partner may ask a visitor to provide a complete vaccination course COVID certificate, a digital certificate about negative coronavirus test result taken no later than 72 hours before the visit, or about recovery for the last 6 months (ask the partner about possible restrictions before purchasing a certificate). The requirements are valid for persons over 18 years old.
IMPORTANT CONDITIONS
Services are provided as usual.
The offer is valid only for new customers.
The promotion is valid on levels: A1, A2, B1, B2.
One client can personally use only one certificate.
Before purchasing a certificate, be sure to check the availability of seats for the desired date and time.
ADDITIONAL TERMS
Discounts on certificates are not cumulative with other promotional offers.
To receive a discount, you must submit a certificate in electronic form.
Give the last digit of the certificate (activation code) only when you receive the service. After activation, the service is considered to be provided, and the certificate cannot be returned.
If you signed up for a lesson, but did not come at the specified time and did not warn you about the cancellation of the visit 24 hours in advance, or were more than 15 minutes late, the administration reserves the right to refuse to provide services at a discount and the lesson is considered completed.
Duration of one lesson: 1.5 hours.
The Zoom platform is used for classes.
The number of students in a group is up to 6 people.
Schedule:
Mon, Wed, Fri or Tue, Thu.

Class time:
Morning: 8: 30-10: 00, 9: 00-10: 30.
Evening: 16: 30-18: 00, 17: 30-19: 00, 19: 00-20: 30.
Contacts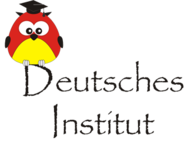 Phones:+38 (093) 185-93-60
«Deutsches Institut» invites everyone to discover the world of foreign languages for travel, study or even work abroad. It is here that you can take courses in English, German and Polish. Experienced teachers of the center work in different formats: individual and group lessons for adults or children, distance learning via Skype, conversation clubs, classes for passing international exams or corporate offers.
Superintensive courses at the center allow you to master the language in just a month. Moreover, the range of services opens up incredible opportunities for you: you can take part in international study or internship programs, enroll in postgraduate education in Canada, study in Poland or Germany, or get a job abroad. Change your life for the better with «Deutsches Institut».
Questions
1 Feedback
Здравствуйте,а какой начальный уровень нужен?
01.12.21 11:35
Доброго дня! Рівень не має значення, в школі є різні групи для рівнів А1, А2, В1, В2. Дякуємо за звернення.
1 Feedback
Очень довольна курсами) Огромное спасибо. Буду советовать всем друзьям и знакомым)
9 Feedback
28.09.21 11:39
Здравствуйте, Елена. Нет, количество учеников в группе - до 6 человек. Благодарим за вопрос.
1 Feedback
Дуже цікава Пропозиція!!!
From₴1 100
Deal is completed
sale-57%
Saving₴3 800
Bought 1