Photo magnets from your photos from studio «Farba»
All Ukraine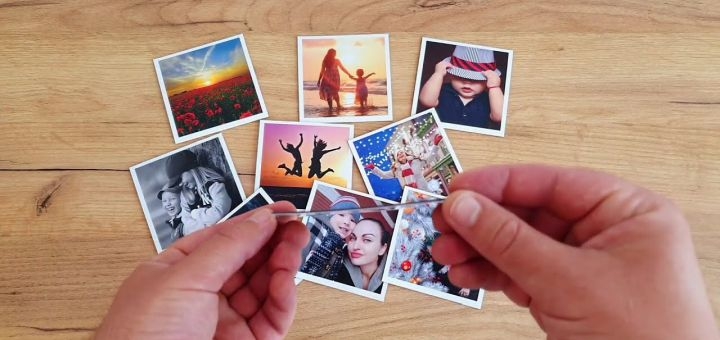 Deal description
With the certificate you will receive photo magnets from your photos in the size of your choice from the «Farba» printing studio at a discount.
Service description
Give cute gifts and create your own mood. Cool, small, soft magnets, with a glossy surface in the style of Instagram, Polaroid. Upload your photos or photos of your friends from Instagram, social networks, computer and mobile device.
For printing, we use premium dyes with improved color rendering and resistant to UV radiation (sunlight). Printing is carried out only on high quality, professional, laboratory equipment Fuji.
Show all options (11)
What is included in the price of the certificate?
Preparation of the layout.
Pre-press (color, size and quality correction).
Printing and material.
Package.
Additionally paid
NECESSARILY
Delivery across Ukraine by «New Mail», according to the tariffs of the carrier company.
How to use a certificate?
You can use the certificate from 31.08.2021 to 28.02.2022
The price includes payment for information services provided by Покупон on the basis of the Public Offer.
IMPORTANT CONDITIONS
Services are provided as usual.
In the city of Odessa, self-delivery of the order is possible.
To place an order, you must send an image and wishes by printing to the email address: farba-op@mail.ee
ADDITIONAL TERMS
One client can use any number of certificates.
Discounts on certificates are not cumulative with other promotional offers.
To receive a discount, you must submit a certificate in electronic form.
After confirming the order, the photo magnets will be ready within 3-5 working days.
On holidays, there may be delays in order processing.
WHEN REGISTRATION OF DELIVERY, IT IS NECESSARY TO SPECIFY
FULL NAME.
Certificate code.
The number and size of photomagnets.
Delivery address and branch of «New mail» (if necessary).
Contact phone number (if you have any questions regarding the order).
Attach an image.
Contacts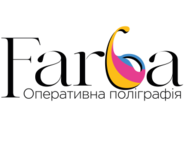 Phones:
+38 (073) 073-22-04
Printing studio «Farba» - large-format printing on canvas, oracle, banner, citylight, perforated film. In «Farba» you can order the printing of any image and you are guaranteed to receive a quality product that does not fade and retains its original appearance for many years, as proven dyes are used.
You can place a print order by phone or on the company's website, the manager will clarify all the necessary details and the order will immediately go into operation. Delivery of finished products is carried out throughout Ukraine.
Questions
Дякую за якісну роботу 👍зроблено швидко !Рекомендую
02.01.22 17:19
Добрий, Юлія. Дякуємо Вам за відгук. Цінуємо, що використовуєте знижки Покупон.
Запрос был отправлен 15 декабря, сегодня 26, а я все ещё жду. Обещали отправить посылку 24 декабря. Но! Очень врядли, т.к в приложении НП ничего не отображено. Один, раз мне написали «Вечер добрый. Улыбнули. А Вы его где ожидаете?. Вы не оставили вообще никаких контактных данных», после моего вопроса «как там заказ?», когда я решилась написать спустя 5 дней от заказа. Скажите пожалуйста, если покупатель «затупил» окей, так почему с ним не связаться? Ведь я сразу исправила, и написала почту. Но, как видимо в пустую. Теперь на все мои вопросы почтой присылается автоматический ответ «Cпасибо за письмо.Ваш запрос обрабатываетса» Очень разочаровал меня продавец. Не рекомендую!
26.12.21 10:23
Здравствуйте, Алина. Для решения данной ситуации необходимо обратиться к Партнеру по тел +38 (073) 073-22-04. Спасибо Вам за отзыв. Сожалеем, что Вы остались недовольны. Будем стараться в дальнейшем только радовать Вас интересными акциями.
Добрый день. Вот и ответ " Скажите пожалуйста, если покупатель «затупил» окей," В предпраздничный ажиотаж возможны задержки с обработкой. Для этого есть телефон. До Нового Года все посылки будут отправлены заказчикам. За много лет работы, мы еще ни разу не подвели покупателей. Спасибо и приносим извинения за задержку.
здравствуйте! оплатила услугу, а как подать заявку на заказ?
20.12.21 17:12
Здравствуйте, Оксана. Для оформления заказа необходимо отправить информацию на электронный адрес: farba-op@mail.ee ПРИ ОФОРМЛЕНИИ НЕОБХОДИМО УКАЗАТЬ: ФИО. Код сертификата. Количество и размер фото-магнитов. Адрес доставки и отделение «Новой почты» (при необходимости). Контактный номер телефона (если возникнут вопросы относительно заказа). Прикрепить изображение. Благодарим за вопрос.
Все супер! Спасибо большое Буду печатать ещё)
01.11.21 12:16
Здравствуйте, Диана. Благодарим Вас за отзыв. Спасибо, что используете скидки Покупон.
Спасибо большое за супер магниты! Качество отличное. Теперь приятные моменты жизни всегда на виду.
07.09.21 10:02
Здравствуйте, Юлия. Благодарим Вас за отзыв. Мы очень рады, что наши предложения полезны для Вас. Будем стараться и дальше радовать новинками нашего сайта.
From₴49
You can use the certificate:
31.08.2021 - 28.02.2022
sale-41%
Saving₴137
Bought 47
Choose from