Sorry, but deal is over
Subscribe for notifications, so we can send you new offers from "Palma (Odessa)".
You can also view other discounts and deals "Palma (Odessa)"
Want to receive new offers by email from the "Palma (Odessa)"?
Enter your email so you don't miss anything
From 2 days stay in the hostel «Palma» in Odessa
Odessa, Nikolaev road, 172A/17
Palma (Odessa)204 users reviews
Deal description
With the certificate, you will receive at least 2 days of accommodation for one or two people in rooms of different categories in the «Palma» hostel in Odessa with a discount.
What is included in the price of the certificate?
Accommodation for one or two people in a room of the selected category with or without sharing.
Additionally paid
NECESSARILY
An additional 1% tourist tax is paid locally.
Security deposit that is returned upon check-out: 50 UAH - accommodation, 50 UAH - key from the locker, 100 UAH - key from the front door to the hostel.
How to use a certificate?
Available dates:
from 01.09.2021 to 30.09.2021
The price includes payment for information services provided by Покупон on the basis of the Public Offer.
IMPORTANT CONDITIONS
Services are provided as usual.
Before purchasing a certificate, pre-book the arrival date and room you are interested in.
After purchasing the certificate, confirm your reservation by phone and send your full name and certificate number without the last digit to your e-mail.
Name the last digit of the certificate (activation code) only at the time of check-in. After activation, the service is considered to be provided, and the certificate cannot be returned.
ADDITIONAL TERMS
It is possible to combine certificates (it is necessary to summarize the nights).
Upon check-in, you must present a certificate in electronic form.
You must have original documents with you (passport, license, DIA).
In the event of an early termination of the holiday at the request of the guests, the funds for the unused day will not be refunded.
The certificate can be returned if you canceled the reservation by phone specified in the promotion, no later than 7 days before the date of arrival.
Extra beds in the rooms for children of any age and adults are not provided.
Contacts Phones:+38 (068) 508-38-78
Hostel «Palma» is located in Odessa in the resort area of Luzanovka on the Black Sea coast. Guests can stay in dormitory rooms with bunk beds or in a double room.
On the beach, you can rent gazebos and sun loungers, there is a bar with European cuisine, barbecue and soft drinks.
Good to know:
Check-in - 13:00
Departure - 12:00
The reception is open until 23:00
Pets are not allowed
The staff speaks Ukrainian, Russian and English
In the hotel:
Terrace
Transfer
Wi-Fi
Hairdryer and iron with ironing board (use free on request)
Washing machine (chargeable use)
Shared refrigerator
Things to do?
Beach vacation
Hiking
Tours
Distance to:
Beach - 10 m
Bus station - 12 km
Railway station - 14 km
Airport - 17 km
Greek Square - 12 km
Kiev - 480 km
Rooms of the hostel «Palma»
Double room
Quadruple
Six-seater
Eight-seater
Ten-seater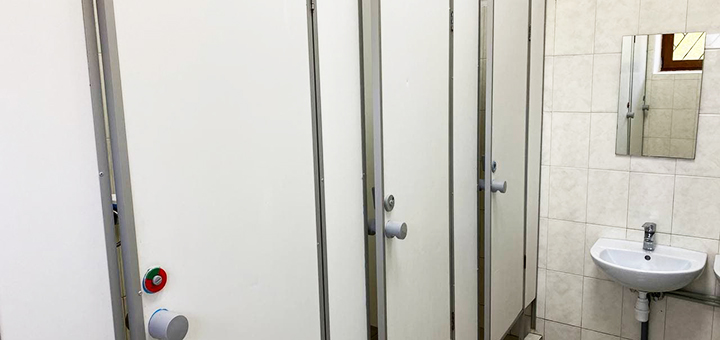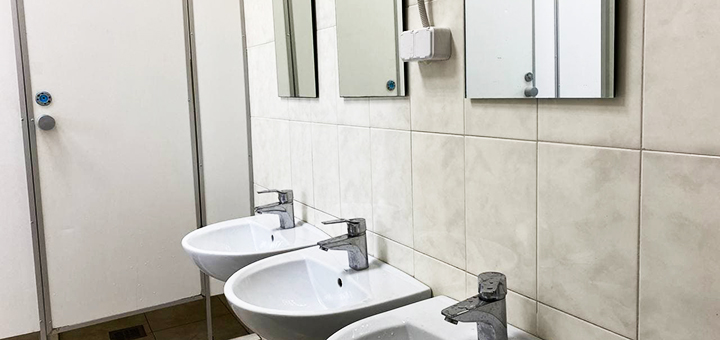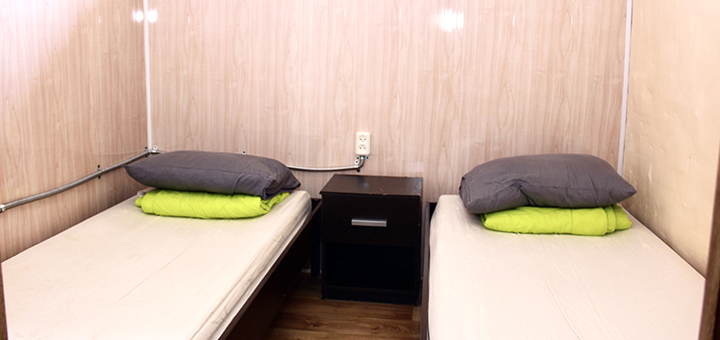 In the room:
Double or twin beds
Closet
Shared bathroom
Questions
6 Feedback 2 Photo
Address: Odessa, Nikolaev road, 172A/17
2 Photo
Это хотел прям на пляже находится?на фото вроде так видно.
25.08.21 13:41
Здравствуйте, Юлия. Да, хостел находится у пляжа. Расстояние до пляжа - 10 метров. Благодарим за вопрос.
249 Feedback 4 Photo
есть номера с собственной ванной комнатой?
24.08.21 10:13
Здравствуйте, Катя. В данном хостеле есть только общий санузел. Благодарим за обращение.
19 Feedback 10 Photo
Скажите, пожалуйста, в двухместном номере есть кондиционер или вентилятор?
23.08.21 16:36
Здравствуйте, Татьяна. К сожалению, вентилятора и кондиционера в номере нет. Благодарим за обращение.
4 Feedback 1 Photo
Які ціни в кафе біля готелю на комплексне харчування?
20.08.21 14:43
Добрий день, Андрію. Вибір по меню. Комплексні завтраки - 85 грн; обід - 185 грн. Більш детально з меню Ви можете ознайомитися на сторінці Facebook - https://www.facebook.com/PalmBeachClubOdessa Дякуємо Вам за звернення.
From₴70
Deal is completed
sale-30%
Saving₴600
Bought 2