Online intensive «Lawyer's career: the beginning» from the school «Academy of Communications»
All Ukraine
Academy of Communications
6 users reviews
Deal description
With the certificate, you will receive an online intensive «Lawyer's career: the beginning» from the «Academy of Communications» School at a discount.
Service description
How to build a legal career in an international company?
Are you a law student or law school graduate? Do you want to build a successful career?
But everyone says that there are too many lawyers, no one needs them, and in general, nothing is possible in this area without money and connections. But in fact, these are all myths. This course will help dispel them.
During the course you will learn:
Getting the most out of your legal education.
Truth and myths about legal education.
Additional opportunities for legal education.
Algorithm for finding law firms for internships.
Preparation of a resume.
Passing the stages of selection for an internship.
Passing an interview (dos and don'ts).
Internship recommendations (how to survive an internship).
Building a career as a lawyer.
Setting SMART goals.
Teamwork.
Development of personal and professional qualities of a lawyer.
Time management and task management.
Personal brand of a lawyer.
A turning point in your career: how to develop further?
The author of the course is Pavel Bogachenko.
Attorney at a leading international law firm with 9 years of experience advising clients on the resolution of commercial disputes, tax disputes and comprehensive legal support of international transactions with the maximum result for clients.
Management experience in the NGO sector since 2015 (Debate for Changes NGO, Federation of Debates of Ukraine). Co-founder and trainer of the Academy of Communications school, champion of Ukraine in debates, experienced soft-skills trainer.
In 2020 he graduated from the LLM Trial Advocacy program in Chicago, USA.
What is included in the price of the certificate?
Full access to the program and all video modules.
Workbook.
Homework and recommendations.
Certificate (electronic).
How to use a certificate?
You can use the certificate from 13.08.2021 to 28.02.2022
The price includes payment for information services provided by Покупон on the basis of the Public Offer.
IMPORTANT CONDITIONS
Services are provided as usual.
Before purchasing a certificate, be sure to check the availability of seats for the desired date and time.
ADDITIONAL CONDITIONS
Discounts on certificates are not cumulative with other promotional offers.
To receive a discount, you need to submit a certificate electronically.
Give the last digit of the certificate (activation code) only when you receive the service. After activation, the service is considered to be provided, and the certificate cannot be returned.
Contacts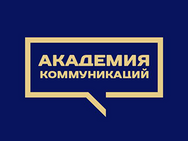 Phones:
+38 (073) 336-18-87
The online intensive course on effective communications Academy of Communications was created to teach you to convey any idea and be a convincing interlocutor. During the course, you will learn about the most effective techniques that will help you engage your audience and feel confident in your performances. The online training format allows you to choose a convenient time to familiarize yourself with the materials and get feedback from the teacher on the completed homework.
You can use the certificate:
13.08.2021 - 28.02.2022
sale-65%
Saving₴651
Bought 4
Buy