Sorry, but deal is over
Subscribe for notifications, so we can send you new offers from "English World Online School".
You can also view other discounts and deals "English World Online School"
Want to receive new offers by email from the "English World Online School"?
Enter your email so you don't miss anything
Up to 8 online classes in the English World Online School conversation club
All Ukraine
English World Online School10 users reviews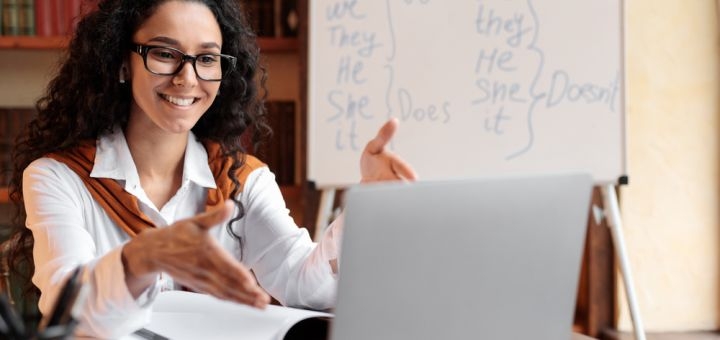 Deal description
With the certificate, you get 3, 5 or 8 online English lessons in a conversation club from the «English World Online School» at a discount.
How to use a certificate?
You can use the certificate from 05.08.2021 to 05.01.2022
The price includes payment for information services provided by Покупон on the basis of the Public Offer.
IMPORTANT CONDITIONS
Before purchasing a certificate, be sure to check the availability of seats for the desired date and time.
The required level of English for classes in a conversation club is from Pre-Intermediate (A2).
It is necessary to activate the subscription by attending the first lesson during the validity period of the certificate.
ADDITIONAL TERMS
Discounts on certificates are not cumulative with other promotional offers.
To receive a discount, you must submit a certificate in electronic form.
Give the last digit of the certificate (activation code) only when you receive the service. After activation, the service is considered to be provided, and the certificate cannot be returned.
The duration of one lesson is 1 hour 30 minutes.
Classes are held on the Google Meet platform. You need a video camera and microphone. You can connect from your phone or laptop as you like and wherever you like.
Classes are held in a group of up to 5 people.
Contacts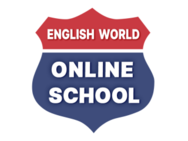 Phones:+38 (073) 693-74-51
English World Online School is for those who want to know and learn American English using modern methods.
According to the new school methods, learning English is easy for everyone. The correct presentation of the material and the supervision of the teacher will help you master all aspects of the language, regardless of your level of knowledge.
With "English World Online School" you will soon start speaking English in a new way. Join a group and receive lessons at a discount.
Questions
Address: All Ukraine
Хотелось бы знать для каких уровней владения языком имеются группы, это же ключевой момент.
02.01.22 16:59
Здравствуйте. Необходимый уровень английского для занятий в разговорном клубе - от Pre-Intermediate (A2). Благодарим за обращение.
1 Feedback
Address: All Ukraine
Це для для дорослих чидля дітей?
04.11.21 12:38
Доброго дня! Сертифікатом можуть скористатися діти від 15 років. Дякуємо за звернення.
Address: All Ukraine
Дуже приємний викладач! Боявся відкритого уроку з незнайомими людьми, але виявилося дуже цікаво та весело) Дякую
9 Feedback 1 Photo
Address: All Ukraine
Чи передбачається заняття для дорослих?
28.09.21 10:18
Добрий день, Ірина. Так. Дякуємо за звернення.
From₴259
Deal is completed
sale-61%
Saving₴981
Bought 4