Sorry, but deal is over
Subscribe for notifications, so we can send you new offers from "BRDM-Tour".
You can also view other discounts and deals "BRDM-Tour"
Want to receive new offers by email from the "BRDM-Tour"?
Enter your email so you don't miss anything
Discount for extreme riding on an amphibious armored car from «BRDM-Tournai»
2 addresses in Kiev
BRDM-Tour1 user review
Deal description
With the coupon you get a discount on extreme skiing in an Armored Reconnaissance and Patrol Vehicle (BRDM) along one of three routes by land and by water for a company of up to 5 people from «BRDM-Tournai».
Service description
Recently, extreme recreation and tourism are gaining popularity in the world. This trend has not spared our country and more and more people want to spend their free time, celebrate a birthday, wedding, corporate party in some unusual way. This is for the BRDM-Tour.
Extreme in Kiev and the region, riding on the legendary BRDM, a military off-road all-terrain vehicle that will take you not only over rough and difficult terrain, it will force water obstacles. With the capabilities of the armored personnel carrier, the flight of fantasy becomes truly inexhaustible.
Off-road driving, walking in protected areas, going to the training ground, piloting a car, quests, photo sessions with an amphibian - this is not a complete list of what you can do. You yourself can come up with entertainment with technology.
What could be a better gift for a man than a walk on the BRDM, how best to spend the weekend, May holidays, Independence Day, than in a warm company of friends on an armored car? You are offered several routes in Kiev and the Kiev region through the rugged scenic terrain. You can suggest your own route and pastime. Nothing is inaccessible for all-terrain vehicles, and you can see for yourself!
Do you want new challenges in difficult places?
Walking in an armored car is not for weaklings. Do you want to test yourself? Do you want to prove that you are not timid? Do you want to check your friends? Do you want to understand that your comrades will not turn on the back one? Do you want to know which of your friends you can go on exploration with? Then come with your whole team for a walk on extreme routes. A pleasant surprise awaits you.
Test yourself
Do you want to prove to yourself that you are capable of more? Do you want to show your girlfriend what interests you have and how you actually spend your free time? Do you want to become a leader in a team? In "BRDM-Tour" they will help you to solve these problems. Gather your friends and come to extreme walks on land, water and off-road.
Emphasize your individuality
BRDM will be a wonderful gift, surprise and can be used at corporate parties, bachelor parties, weddings, birthday parties and other holidays.
Stay the best
The BRDM can also be used for hunting, airsoft, commercials, films and for transporting valuables.
What is included in the price of the certificate?
Extreme riding in an amphibious armored vehicle BRDM for 1-5 passengers.
Routes to choose from
ROUTE TANK ROAD
Especially for fans of solid off-road! The route, which is about three kilometers long, almost immediately begins with a forest road (which can be said not to be), broken by tanks, covered with mud and puddles, sometimes more than a meter deep. This is a real extreme with the ability to control the car and the task to move only forward without stopping, because there is simply nowhere to get off the car.
Location: Kiev, Borispolskaya street (metro station Krasny Khutor).
Number of participants (up to 5 people).
Duration - up to 60 minutes.
ROUTE FOREST
For lovers of photo shoots and forest landscapes. The route starts near the Lesnaya metro station and goes through the village of Bykovnya into the forest. In the forest there is a possibility to control the car. And also there are suitable places for photographs.
Location: Kiev, Brovarsky prospect (metro station Lesnaya).
The number of participants is up to 5 people.
Duration - up to 60 minutes.
ROUTE HYDROPARK
The route starts near the Lesnaya metro station and runs along Brovarsky Prospekt to Hydropark, where the car goes out into the water and you have the opportunity to operate the equipment afloat. After overcoming the water obstacle, we return to the starting position.
Location: Kiev, Brovarsky prospect (metro station Lesnaya).
The number of participants is up to 5 people.
Duration - up to 60 minutes.
Additionally paid
MANDATORY
With a discount coupon you get extreme riding on an armored vehicle-amphibious BRDM with an additional payment on the spot 3500 UAH (the original cost of the service is 5000 UAH).
How to use a certificate?
You can use the coupon from 17.07.2021 to 17.10.2021
The price includes payment for information services provided by Покупон on the basis of the Public Offer.
IMPORTANT CONDITIONS
Services are provided as usual.
The promotion is valid any day of the week.
In the vehicle fleet replenishment, it is possible to arrange a walk on two armored vehicles BRDM at once. To do this, you need to purchase two coupons.
The coupon discount is valid for riding one armored car for a company of 1-5 passengers.
Permissible age of passengers from 12 years.
Riding takes place on specially modernized armored vehicles BRDM, with comfortable cabins and safe passenger seats converted for civilian purposes.
Before buying a coupon, be sure to check the availability of seats for the desired date and time (at least 1 day in advance).
The time and day of the walk is agreed individually with the client.
ADDITIONAL CONDITIONS
One customer can personally use an unlimited number of coupons.
Coupon discounts are not cumulative with other promotional offers.
To receive a discount, you must present the coupon in electronic form.
The duration of extreme skiing is up to 60 minutes.
Participants' clothing and footwear must be comfortable. Wear seasonal clothing and footwear that is non-marking, or bring a change. This is to make it comfortable for you to get in and out of the car. And because there is a small chance of getting a little dirty. It is also advisable to have pockets or bags with zippers so that you do not lose valuables during the tour.
Refunds for Information Services are carried out exclusively on the grounds provided for in Art. 10 of the Law of Ukraine 'On Protection of Consumer Rights'. To refund the cost of the Information Service, the User provides Покупон with the Seller's confirmation (in any form) that the Seller refused to transfer the Goods to the User on Special Conditions.
Contacts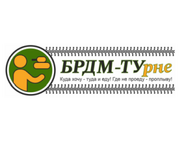 Phones:+38 (095) 111-00-32 (Telegram)+38 (095) 111-00-32 (WhatsApp)+38 (095) 111-00-32 (Viber)+38 (067) 111-00-32
Questions
3 Feedback
Что нужно оплатить дополнительно?
01.10.21 09:08
Здравствуйте, Ольга. С купоном на скидку за 299 грн. вы получаете экстремальное катание на броневике-амфибии БРДМ с доплатой на месте 3500 грн (оригинальная стоимость услуги 5000 грн). Благодарим за вопрос.
Deal is completed
sale-30%
SavingNo limited
Bought 1