Up to 50% discount on laser hair removal in the network of laser hair removal salons «TK Laser»
30 addresses in 22 cities
TK-Laser
726 users reviews
Deal description
With the coupon you get up to 50% discount on laser hair removal of one of 4 zone complexes to choose from in the network of TK-Laser laser hair removal salons.
Discount price:
Deep bikini and armpits (for UAH 610 instead of UAH 1015).
Deep bikini, armpits and lower legs (for UAH 1030 instead of UAH 1715).
Deep bikini, armpits and legs completely (for UAH 1280 instead of UAH 2330).
Deep bikini, armpits, legs completely and arms to the elbow (for UAH 1365 instead of UAH 2730).
How to use a certificate?
You can use the coupon from 14.07.2021 to 28.02.2022
The price includes payment for information services provided by Покупон on the basis of the Public Offer.
IMPORTANT CONDITIONS
Services are provided as usual.
The coupon discount is taken into account from the regular price in the price list.
One coupon is valid for one laser hair removal procedure. If you want to go through several procedures, you need more coupons at the rate of one coupon - one procedure.
Before buying a coupon, be sure to check the availability of seats for the desired date and time.
ADDITIONAL CONDITIONS
Coupon discount is not cumulative with other in-house promotions and offers.
To receive a discount, you must present the coupon in electronic form.
The service is provided using the device - D-Las 100/110/120 (Medicalaser).
The duration of the procedure depends on the area and characteristics of hair growth.
Refunds for Information Services are carried out exclusively on the grounds provided for in Art. 10 of the Law of Ukraine 'On Protection of Consumer Rights'. To refund the cost of the Information Service, the User provides Покупон with the Seller's confirmation (in any form) that the Seller refused to transfer the Goods to the User on Special Conditions.
Contacts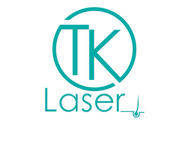 Phones:
+38 (067) 517-98-73
Laser hair removal salon TK-Laser was founded for more than 5 years. In 2018, a rebranding was implemented, which made it possible to develop networks and shine with new colors, use high-quality new equipment and create a friendly team of professionals.
Salons TK-Laser have received recognition from their customers due to the high quality of the service provided - laser hair removal. The procedure is carried out by qualified specialists who do not get tired of increasing their level of skill and knowledge with the help of various narrowly focused courses.
The main and most important goal of the TK-Laser network is to achieve the ideal result for the client and to create coziness, pleasant atmosphere and all the conveniences during laser hair removal procedures!
30 addresses in 22 cities
Questions
Address:
Ivano-Frankivsk, Sichovykh Streltsov street, 6
Address:
Ivano-Frankivsk, Sichovykh Streltsov street, 6
Address:
Odessa, Pushkinskaya street, 60
Супер, очень довольна результатом эпиляции. Девочки очень приятные там работают

09.12.21 09:12
Здравствуйте, Ольга. Благодарим Вас за отзыв. Будем стараться в дальнейшем только радовать Вас интересными акциями.
Address:
Ivano-Frankivsk, Sichovykh Streltsov street, 6
очень круто , ножки гладенькие как попа младенца
Address:
Ivano-Frankivsk, Sichovykh Streltsov street, 6
You can use the certificate:
14.07.2021 - 28.02.2022
sale-50%
SavingNo limited
Bought 1681
Buy