Online course «Business English Fundamentals» from the «Competence Development Bureau»
All Ukraine
Competence Development Bureau
6 users reviews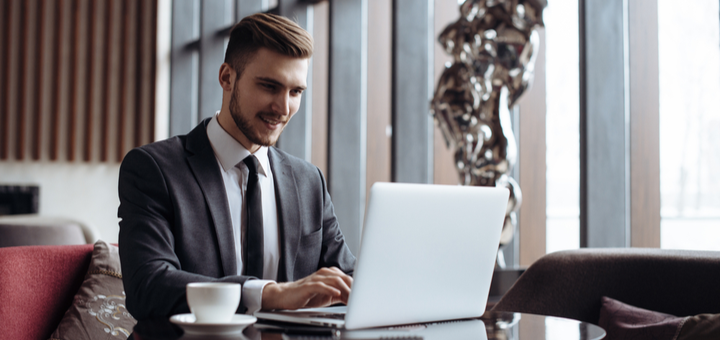 Deal description
With the certificate, you receive training on the online course «Business English Fundamentals» from the school «Competence Development Bureau» at a discount.
Service description
Proficiency in English is a frequent requirement of employers, especially in international companies, but now this is not enough. Today, in the business environment, it is very important to develop intercultural and international communication skills. This online course focuses on these skills.
During the training, we will help to build a business communication scheme, as well as improve the general level of language proficiency. The skills you learn can be applied in interviews, negotiations, presentations and press conferences, and preparing public speaking.
After completing the course, you will be able to:
Improve your grammar.
Master the skills of business communication in English.
Put pronunciation.
Maintain a Small Talk conversation.
Conduct business correspondence.
Write a resume in English.
And much more.
Join our course and we will master the practice of learning English together.
Trainer: Nadezhda Zima - trainer and head of the center. Has 12 years of experience in teaching English. Author of a series of tutorials and accredited online courses. Certified specialist (IELTS 8.5).
This course is for you if:
You are planning to study abroad.
You are planning to work abroad.
You work with foreign partners.
You are a freelancer working with foreign customers.
You are an IT professional who needs Business English.
You are a sales manager for overseas customers.
You are an experienced professional looking to master Business English.
You just love to learn and would like to learn something new.
Show all options (2)
What is included in the price of the certificate?
Study notes.
Additional videos.
Recommended literature.
Online tests.
COURSE PROGRAM
Grammar Foundation # 1:
Present Simple
Present Continuous.
Past Simple.
Grammar Foundation # 2:
Ways of expressing the future.
Present Perfect.
Learn English Effectively.
In the Office:
English for meetings.
English on the Phone.
Numbers.
Jobs and Work:
Presentation and Public Speaking.
Business Writing.
Small Talk.
Final exam.
Graduation documents:
International Business English Certificate from IELTS.hub and Comptenecies Development Bureau.
ADDITIONAL BONUSES
When you buy a course, you get an additional bonus course for free.
How to use a certificate?
You can use the certificate from 15.06.2021 to 28.02.2022
The price includes payment for information services provided by Покупон on the basis of the Public Offer.
Please note that depending on the quarantine measures in the region, the partner may ask a visitor to provide a complete vaccination course COVID certificate, a digital certificate about negative coronavirus test result taken no later than 72 hours before the visit, or about recovery for the last 6 months (ask the partner about possible restrictions before purchasing a certificate). The requirements are valid for persons over 18 years old.
IMPORTANT CONDITIONS
Services are provided as usual.
Classes are held online.
The certificate is valid for 30 days from the date of activation.
ADDITIONAL TERMS
Discounts on certificates are not cumulative with other promotional offers.
To receive a discount, you must send a certificate to info@getcompetencies.com and register without waiting for a response.
HOW TO BOOK A COURSE
Step 1: Send the certificate to info@getcompetencies.com.
Step 2: Follow the link.
Step 3: Add a course and register.
Step 4: In your personal account, click the «Pay» button and enter the code from the certificate.
Step 5: Wait for the start of the course.
Contacts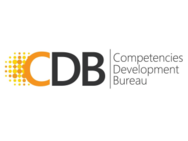 Phones:
+38 (716) 765-11-58
Questions
Пожалуйста подскажите количество часов обучение, число участников в группе и предполагается ли живое общение или только теория. Благодарю.
10.08.21 17:40
Здравствуйте. Теория и практика, но обучение самостоятельное, без группы, в свободное время. Старт в любое время. Так как изучение индивидуально, порядка 10-15 часов. Живого общения нет. Благодарим за обращение.
Добрый день! Когда ближайший старт курса?
15.07.21 16:21
Здравствуйте, Ирина. Это онлайн платформа, нужно просто ввести код сертификата по ссылке https://getcompetencies.com/ru/courses/business-english-fundamentals/ и Вы сможете начать обучение. Благодарим за вопрос.
Цей курс підходить для того щоб почати вивчати англійську з нуля?
13.07.21 10:59
Добрий день, Єлісей. Даний курс спрямований на вивчення ділового, професійного англійської в сфері бізнесу. Підходить для початківців. Дякуємо за Ваше питання.
From₴699
You can use the certificate:
15.06.2021 - 28.02.2022
sale-81%
Saving₴3 871
Bought 12
Choose from