Sorry, but deal is over
Subscribe for notifications, so we can send you new offers from "Green wheels".
You can also view other discounts and deals "Green wheels"
Want to receive new offers by email from the "Green wheels"?
Enter your email so you don't miss anything
A romantic walk around Kiev on Sigways from the «Green Wheels» company
Kiev, Kontraktova square
Green wheels29 users reviews
Deal description
With the certificate you get a romantic evening walk around Kiev on Sigways lasting 3 hours for two from the «Green Wheels» company at a discount.
Service description
Want to have an exciting and romantic date at the same time? Not sure how to implement this? No problem! Step on a segway and race with the breeze, enjoying the ride, closeness with your loved one and the views of Kiev sweeping past you at the same time.
What is included in the price of the certificate?
Walking route: Kontraktova Square - Pochtovaya Square - Mariinsky Park - Obolonskaya Embankment - Natalka Park.
During the walk, you will be given 40 minutes of time for communication and a walk or a photo session in the park; Segways will be looked after at this time.
How to use a certificate?
You can use the certificate from 09.06.2021 to 30.09.2021
The price includes payment for information services provided by Покупон on the basis of the Public Offer.
IMPORTANT CONDITIONS
Services are provided as usual.
Persons in a state of alcoholic or drug intoxication are not allowed to walk.
One Segway can be used by one person in the weight category from 25 to 120 kg.
After purchasing a certificate for registration and agreeing on the date and time of the walk, fill out the form, after which the administrator will contact you.
To rent an electric scooter, you need a deposit of 500 UAH and an identity document.
ADDITIONAL CONDITIONS
Discount on certificates is not cumulative with other promotions and offers.
To receive a discount, you must submit a certificate in electronic form.
Give the last digit of the certificate (activation code) only when you receive the service. After activation, the service is considered to be provided, and the certificate cannot be returned.
In weather conditions that do not allow the use of equipment (heavy rain), the walk can be postponed to another time.
Contacts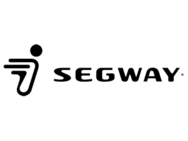 Phones:+38 (095) 218-11-57+38 (097) 755-00-99+38 (050) 959-00-99
«Green Wheels» offers interesting and fun rides on original Segway electric scooters. The electric scooter will allow you to easily enjoy all the sights and beauty of the parks.
In «Green Wheels» you have the opportunity to rent an electric scooter for various promotions, business development, as well as get repair services for your own funds or purchase your favorite model (new, used) at reasonable prices.
м. Kontraktova ploscha, Kiev, Kontraktova square
Deal is completed
sale-25%
Saving₴501
Buy First