Up to 10 visits to group classes and a gym with a trainer in the «Malibu» fitness club
8 addresses in 7 cities
MalibuFIT
738 users reviews
Deal description
With the certificate you get a subscription for 5 or 10 group sessions and a visit to the gym with a trainer for one or two in the «Malibu» fitness club chain with a discount.
Show all options (4)
How to use a certificate?
You can use the certificate from 22.05.2021 to 31.03.2022
The price includes payment for information services provided by Покупон on the basis of the Public Offer.
Please note that depending on the quarantine measures in the region, the partner may ask a visitor to provide a complete vaccination course COVID certificate, a digital certificate about negative coronavirus test result taken no later than 72 hours before the visit, or about recovery for the last 6 months (ask the partner about possible restrictions before purchasing a certificate). The requirements are valid for persons over 18 years old.
IMPORTANT CONDITIONS
Services are provided as usual.
For a subscription for 5 workouts, all classes must be attended within 10 days from the date of activation of the certificate (attending the first lesson).
One client can personally use only one certificate.
The subscription can be used in any club, during the validity of the subscription.
ADDITIONAL CONDITIONS
The discount is not cumulative with other current fitness club offers.
To receive a discount, you need to submit a certificate electronically.
Give the last digit of the certificate (activation code) only when you receive the service. After activation, the service is considered to be provided, and the certificate cannot be returned.
Contacts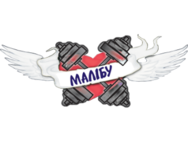 Phones:
+38 (093) 170-04-00
«Malibu» is a network of fitness centers located in major cities of Ukraine - Kiev, Kharkov, Lviv, Odessa, Chernihiv, etc. Today it has 23 clubs with a diverse range of sports services: gyms, 50 types of fitness and dance classes, swimming, copyright programs for weight loss, body shaping, proper nutrition, activities for children from 2 years old, as well as the training of professional trainers and instructors.
«Malibu» is a patriotic network with more than 10,000 regular customers, which offers regular promotions and social discounts (including for combatants, retirees, students, etc.).
Questions
Address:
Kiev, Gnata Yury street, 7
- nearest underground station Sviatoshyn
Заняття з тренером - індивідуальні?
20.12.21 10:47
Добрий день, Юлія. Заняття групові. Тренування з тренером (у відповідних варіантах сертифікатів) індивідуальні. Дякуємо за звернення.
Address:
Kiev, Gnata Yury street, 7
- nearest underground station Sviatoshyn
У які години можна відвідувати буде тренажерний час?
20.12.21 10:48
Добрий день, Юлія. Деталі відвідування уточнюйте у Партнера за тел.: +38 (093) 170-04-00. Дякуємо за звернення.
Address:
Kiev, Gnata Yury street, 7
- nearest underground station Sviatoshyn
Address:
Lviv, Volodymyr Velikogo street, 123
Довольно таки не плохой зал! Очень мало нормальных залов. Можно смело рекомендовать! Причем скидка очень заметная!)
From₴100
You can use the certificate:
22.05.2021 - 31.03.2022
sale-81%
Saving₴850
Bought 60
Choose from