Up to 5 sessions of laser Elos-treatment of acne, post-acne face in «Laser secret»
Kiev, Petra Grigorenko prospect, 28
Laser secret
26 users reviews
Deal description
With the certificate you get 1, 3 or 5 sessions of laser Elos-treatment of acne, post-acne facial at the «Laser secret» cosmetology center with a discount.
Show all options (3)
How to use a certificate?
You can use the certificate from 10.04.2021 to 31.05.2022
The price includes payment for information services provided by Покупон on the basis of the Public Offer.
IMPORTANT CONDITIONS
Services are provided as usual.
One client can personally use only one certificate.
Pre-registration is required.
ADDITIONAL CONDITIONS
Discounts on certificates are not cumulative with other promotional offers.
To receive a discount, you need to present a printed certificate or an electronic certificate.
Give the last digit of the certificate (activation code) only when you receive the service. After activation, the service is considered to be provided, and the certificate cannot be returned.
If the client signed up for the procedure, but did not show up at the specified time and did not warn about the change in his plans at least 5 hours in advance, the salon reserves the right to refuse him to provide services at a discount.
The following devices are used to provide the service: the Medicalaser "Blue Shine" laser (2020) and the diode laser "D-LAS 110+" Medicalaser.
Contacts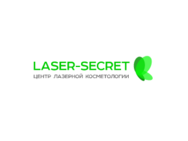 Phones:
+38 (073) 336-18-56
The «Laser Secret» Beauty Clinic is a modern cosmetology center in Kiev on Poznyaky, combining progressive equipment, branded cosmetics from world manufacturers and the best specialists. The philosophy of the salon is based on a professional approach to impeccable beauty and comfortable conditions so that the client feels himself the most desirable guest.
The main direction of «Laser Secret» procedures:
Epilation.
Skin treatment and rejuvenation.
Body shaping.
Contouring and much more.
м. Pozniaky, Kiev, Petra Grigorenko prospect, 28
Questions
Address:
Kiev, Petra Grigorenko prospect, 28
- nearest underground station Pozniaky
Не рекомендую. Косметолог тільки нав'язує додаткові процедури, типу пілінгів і ще від 3 до 7 сеансів елос-лікування, від процедур в цьому салоні не виявилося жодного позитивного результату, ніякого індивідуального підходу. До того ж, просто від цієї процедури від акне не вилікуватися, тільки в тому випадку, якщо ви пролікуєте шлунок і кишківник.
28.11.21 12:33
Здравствуйте, Людмила. Дякуємо Вам за відгук. Шкодуємо, що Ви залишилися незадоволені. Будемо намагатися в подальшому тільки радувати Вас цікавими акціями.
Address:
Kiev, Petra Grigorenko prospect, 28
- nearest underground station Pozniaky
можно поэтапно расписать что делает косметолог ?
31.05.21 10:32
Здравствуйте, Виктория. Консультация с косметологом; Демакияж (очищение кожи); Нанесение специального геля на кожу; Работа лазером по коже; Нанесение защитного крема СПФ. Благодарим за Ваш вопрос.
From₴249
You can use the certificate:
10.04.2021 - 31.05.2022
sale-72%
Saving₴1 801
Bought 5
Choose from