Three-week online weight loss marathon from Daria Ilyuk
All Ukraine
Fitness trainer Daria Ilyuk
5 users reviews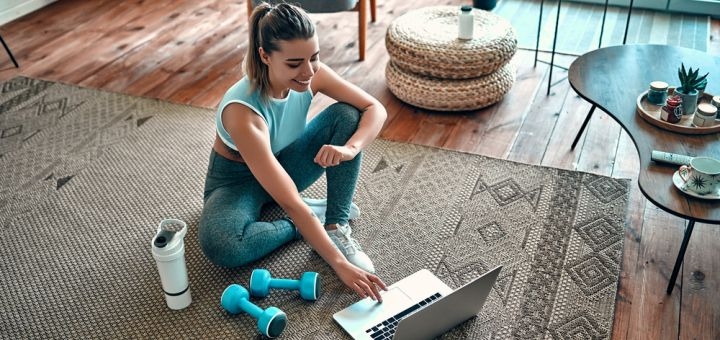 Deal description
With the certificate, you get a three-week online weight loss marathon from Daria Ilyuk with discount.
What is included in the price of the certificate?
Video workouts lasting 20-25 minutes, 5 times a week, at home without additional equipment.
Menu for each week of the marathon.
A closed group in Viber, where you will receive support and answers to all your questions.
Nutrition psychology. «Why do we eat more than the body needs? How to break out of the vicious circle «lost weight, gained weight?».
Information materials that remain with you after completing the online marathon.
How to use a certificate?
You can use the certificate from 08.04.2021 to 19.06.2022
The price includes payment for information services provided by Покупон on the basis of the Public Offer.
IMPORTANT CONDITIONS
Mandatory pre-registration.
ADDITIONAL CONDITIONS
Discounts on certificates are not cumulative with other promotional offers.
To receive a discount, you need to submit a certificate electronically.
Give the last digit of the certificate (activation code) only when you receive the service. After activation, the service is considered to be provided, and the certificate cannot be returned.
Marathon dates
08.11-28.11.2021.
29.11-19.12.2021.
20.12-09.01.2022.
10.01-30.01.2022.
31.01-20.01.2022.
21.01-13.02.2022.
14.02-06.03.2022.
07.03-27.03.2022.
28.03-17.04.2022.
18.04-08.05.2022.
09.05-29.05.2022.
30.05-19.06.2022.
Contacts Phones:
+38 (073) 331-97-64
Questions
подскажите, на какой Каллораж будет рассчитано меню питания? И учитываются ли проблемы со здоровьем при прохождении марафона?
23.08.21 12:22
Здравствуйте, Кристина. Каллораж не рассчитывается индивидуально для каждого клиента. Есть универсально составленное меню, заменяют если только есть непереносимость каких-то продуктов. Каллораж 1500-1600 калорий. По дополнительным вопросам рекомендуем обращаться напрямую к Партнеру по тел. +38 (073) 336-14-64. Благодарим за обращение.
Добрый день!Подскажите,пожалуйста, тренировки онлайн или в записи?
07.06.21 10:30
Здравствуйте, Екатерина. Тренировки в записи. Благодарим за Ваш вопрос.
А если завтра купить, я попаду в марафон, который уже начался?
15.04.21 09:32
Здравствуйте. Рекомендуем обратиться за консультацией к специалисту по тел.: +38 (063) 736-62-83. Благодарим за обращение.
You can use the certificate:
08.04.2021 - 19.06.2022
sale-72%
Saving₴251
Bought 104
Buy