Sorry, but deal is over
Subscribe for notifications, so we can send you new offers from "Basic".
You can also view other discounts and deals "Basic"
Want to receive new offers by email from the "Basic"?
Enter your email so you don't miss anything
Course «Business Promotion on Facebook, Instagram» in the computer training center «Basic»
All Uraina
Basic18 users reviews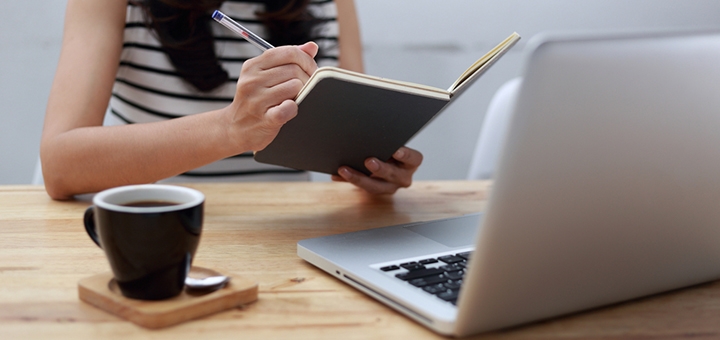 Deal description
With the certificate, you will receive the course «Business Promotion on Facebook, Instagram» at the computer training center «Basic» with discount.
Service description
Facebook and Instagram today are one of the most popular advertising tools for almost any business, allowing you to convey information to the target audience, build trust with it, gain loyalty, and protect your business reputation. That is why more and more companies, regardless of size, are investing a lot of time and money, hiring SMM specialists to organize successful business promotion on these social networks.
The course is built on a large number of examples from different lines of business and will suit you if you:
You want to start promoting yourself or your business on Facebook, but you don't know 100% how to do it effectively.
You are already promoting on Facebook, but you are not satisfied with the result.
Do you want to attract clients from Facebook, visitors to the site, e-mail subscribers.
Business owner and want to competently set tasks for employees involved in promoting your business on social networks and monitor their implementation.
Requirements for students:
Basic computer skills, social media experience. It is also recommended to have a Page (business page, not a personal profile) on Facebook, Instagram for effective training.
The course is intended for:
Small and medium business owners who want to successfully promote their website / brand / product / service on Facebook.
Advertising specialists, marketers, employees responsible for maintaining the image and promoting the company on the Internet.
For everyone who wants to master a new specialty smm-specialist.
Trainer Information:
Experience in marketing since 2016. He worked his way up from junior marketing manager to head of online advertising department. At the moment, he is an expert in conducting advertising campaigns in Google Ads, Facebook Ads of Jiwo Agency (the advertising budget of projects for 2020 is more than $ 80,000).
What is included in the price of the certificate?
COURSE PROGRAM
Topic # 1. Introduction
1. The place of social networks and targeting in the marketing system.
2. Decision making cycle and customer acquisition funnel.
3. Community, group, event - what to choose to promote your business ?.
4. Nuances of team building for promotion in social networks.
5. What to choose: self-promotion or outsourcing.
6. Creation of pages on Facebook and Instagram. Account types.
Topic number 2. Working with content
1. Features and types of content for Facebook and Instagram.
2. Types of content: informational, marketing, educational, expert, viral, Contests, UGC.
3. Creating a content plan
4. How to make an ad creative if you are not a designer.
5.Increasing engagement rates /
6. Useful services for working with content:
- to analyze competitors' pages
- for auto-posting.
Topic number 3. Targeted Ads on Facebook and Instagram Part 1.
1. Principles of targeting and factors affecting the result.
2. Ways to run ads on Facebook and Instagram.
3. Creation of an advertising office, familiarity with the interface.
4. What is a business manager and what is it for.
5. Types of advertising campaigns, their structure.
Topic number 4. Targeted advertising. Part 2
1. Creation of the first advertising campaign. Why they may not approve an advertising campaign, the basic rules for creating an ad.
2. How to get first subscribers with targeted advertising.
3. Audience: Custom, Similar.
4.What is a pixel and how to set it up.
5. Familiarity with Google Tag Manager.
6. Familiarity with Tag Assistant and Pixel Helper.
Topic number 5. Targeted advertising. Part 3.
1.Configuring pixel events.
2. Tools for viewing competitors' advertisements.
3.Work with reporting.
4. Features of launching advertising campaigns for the purpose of Conversion.
5. Scaling and optimization.
6.A / B testing.
7. Who and what questions you can write to technical support on Facebook.
Topic number 6. Introduction to Google Analytics.
1.What is Google Analytics.
2.Installing GA via Google Tag Manager.
3.Work with the interface, basic parameters.
4. What are UTM tags and what are they for.
Topic number 7. Working with analytics or why there is no sales
1.Processing of requests to direct.
2. Assessment of traffic quality in Google Analytics.
3. The area of responsibility of the SMM manager and targetologist.
4. How to understand why targeting isn't working.
Topic number 8. Negative social media. Working with bloggers.
1. Types of negativity. Possible sources of negativity: how to find it.
2. Working with the negative.
3. Collaboration with bloggers (opinion leaders, brand advocates and influencers, etc.).
Topic number 9. Completion of the course. Answers on questions.
How to use a certificate?
You can use the certificate from 25.03.2021 to 31.12.2021
The price includes payment for information services provided by Покупон on the basis of the Public Offer.
IMPORTANT CONDITIONS
One client can personally use only one certificate.
Pre-registration is required.
ADDITIONAL CONDITIONS
Discounts on certificates are not cumulative with other promotional offers.
To receive a discount, you need to submit a certificate electronically.
Give the last digit of the certificate (activation code) only when you receive the service. After activation, the service is considered to be provided, and the certificate cannot be returned.
At the end of the course, each student receives an author's certificate from the BASIC TC.
There are 5-10 people in a group.
The course is designed for 14 hours (7 lessons).
Contacts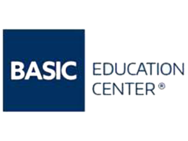 Phones:+38 (098) 200-33-15+38 (050) 456-04-04+38 (044) 522-94-17
Basic Computer Training Center specializes in training future IT specialists. For fruitful work, teachers work in a flexible schedule (mini-groups, individually, corporate format or online training). Upon completion of the course, students who have successfully completed training receive an author's certificate. For more than 16 years, the Basic Training Center has been one of the leading centers specializing in the training and professional development of IT specialists.
Questions
Address: All Uraina
Добрый день! Курс онлайн?
30.10.21 16:35
Здравствуйте, Мария. Занятия проходят в формате онлайн в реальном времени с тренером. Благодарим за обращение.
Deal is completed
sale-61%
Saving₴1 600
Bought 8