Up to 3 online sessions of psychological art therapy from psychologist Оlga Karpenko
All Ukraine
Center for psychological solutions
15 users reviews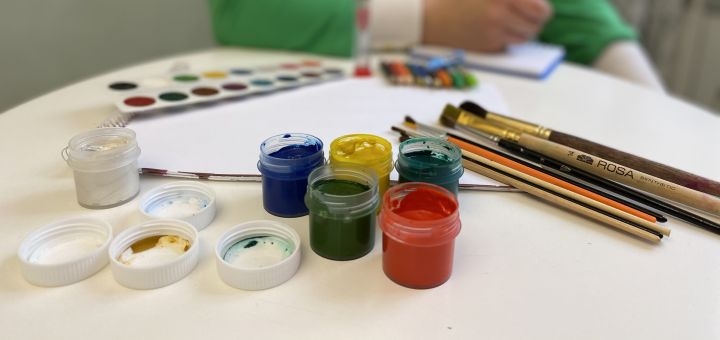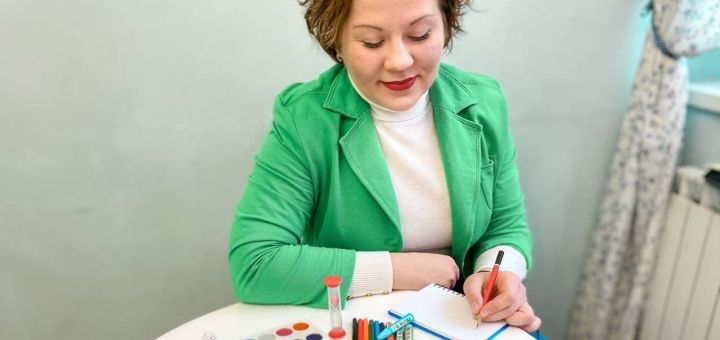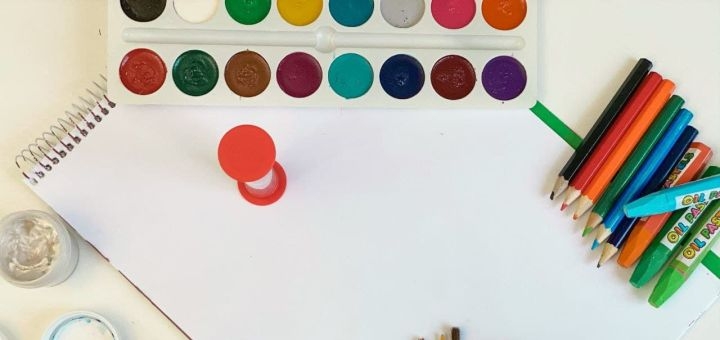 Deal description
With the certificate you get 1 or 3 online sessions of psychological art therapy of your choice from the psychologist of the center for psychological solutions Olga Karpenko with a discount.
Service description
Art therapy is a direction in psychotherapy and psychological correction, based on the use of art and creativity for therapy. The main goal of art therapy is to harmonize the mental state through the development of the ability of self-expression and self-knowledge. Art therapy allows you to turn to internal resources that have not yet been in demand.
Art therapy is a language of colors and images that directly works with the subconscious. Thus, psychological issues are resolved in a soft and peaceful environment.
Art therapy helps:
Improve self-esteem.
Reduce stress levels and get rid of chronic stress.
Get rid of anxiety and depression.
Resolve family and parent-child conflicts.
Develop effective behavioral strategies and improve communication skills.
Better understand yourself, your desires, needs and goals.
In the fight against dissatisfaction with yourself and your life.
Show all options (2)
What is included in the price of the certificate?
The type of art therapy to choose from
Isotherapy (picture).
Mandalotherapy (picture).
POPPY.
Fairytale therapy.
How to use a certificate?
You can use the certificate from 14.02.2021 to 31.03.2022
The price includes payment for information services provided by Покупон on the basis of the Public Offer.
IMPORTANT CONDITIONS
The consultations are held online.
The offer is valid for clients over 18 years old.
One client can personally use only one certificate.
Pre-registration is required.
If the psychologist did not immediately answer your call, then he is consulting and will call you back later.
ADDITIONAL TERMS
Certificate discounts are not cumulative with other promotional offers.
To receive a discount, you need to send a certificate in electronic form to olga8.psy@gmail.com, and then sign up for a consultation.
Give the last digit of the certificate (activation code) only when receiving the service. After activation, the service is considered to be provided, and the certificate cannot be returned.
If a client signed up for a session, but did not show up at the specified time and did not warn about a change in his plans 24 hours in advance or was late, the administration reserves the right to refuse him to provide services at a discount.
The duration of one session is 50 minutes.
All 3 sessions will be of the same selected type of art therapy.
SCHEDULE
Mon-Fri - 19:00-21:00.
Sat-Sun - 09:00-21:00.
Contacts Phones:
+38 (067) 738-79-81, Кищенко Леся
+ 38 (067) 244-73-09, Михальченко Юлия
+38 (050) 676-76-68, Пархоменко Ольга
+38 (098) 109-08-17, Ольга Карпенко
+38 (050) 845-19-36, Елена Матвеюк
«The Center for Psychological Solutions» is a collaboration of highly qualified specialists with education in the field of psychology, psychoanalysis and related fields. Using art therapy techniques, the psychoanalytic method, they provide assistance in solving difficult psychological problems:
The consequences of mental trauma, negative experiences, unresolved grievances in children.
Depressive states, addictions, phobias, psychosomatic and other disorders.
Conflicts, crisis situations in relations with a partner, parents, children.
«The Center for Psychological Solutions» is a chance to achieve spiritual harmony and remove obstacles on the way to a happy life.
Questions
Прошла у Ольги 3 занятия по Арт-терапии. Осталась очень довольна. Что понравилось: Приятная в общении, комфортно на встречах, не говорит за вас, а даёт наводящие вопросы, как это должно быть, структурирована) До этого я так же работала с психологом, есть с чем сравнить, но Ольга более сильный и профессиональный психолог.
31.03.21 09:13
Здравствуйте/ Благодарим Вас за отзыв. Мы очень рады, что наши предложения полезны для Вас. Будем стараться и дальше радовать новинками нашего сайта.
From₴199
You can use the certificate:
14.02.2021 - 31.03.2022
sale-76%
Saving₴1 601
Bought 7
Choose from