Up to 12 months of group classes and visits to the gym in the network of fitness clubs «Malibu»
9 addresses in 7 cities
MalibuFIT
738 users reviews
Deal description
With the certificate you get a subscription for 1, 5 or 12 months of group classes and a visit to the gym for one or two in the network of fitness clubs «Malibu» with a discount. The offer is relevant only for new customers.
Show all options (12)
How to use a certificate?
You can use the certificate from 09.02.2021 to 30.04.2022
The price includes payment for information services provided by Покупон on the basis of the Public Offer.
Please note that depending on the quarantine measures in the region, the partner may ask a visitor to provide a complete vaccination course COVID certificate, a digital certificate about negative coronavirus test result taken no later than 72 hours before the visit, or about recovery for the last 6 months (ask the partner about possible restrictions before purchasing a certificate). The requirements are valid for persons over 18 years old.
IMPORTANT CONDITIONS
Services are provided as usual.
The offer is relevant only for new customers.
One client can personally use only one certificate.
Pre-registration is required.
It is possible to go to different rooms using one card.
The subscription can be used in any club during the validity of the subscription.
ADDITIONAL TERMS
The discount is not cumulative with other current fitness club offers.
To receive a discount, you need to present a printed certificate or an electronic certificate.
Call the activation code of the certificate directly when receiving the service (the last digit of the certificate code).
Contacts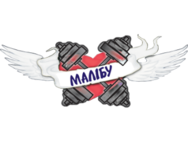 Phones:
+38 (093) 170-04-00
«Malibu» is a network of fitness centers located in major cities of Ukraine - Kiev, Kharkov, Lviv, Odessa, Chernihiv, etc. Today it has 23 clubs with a diverse range of sports services: gyms, 50 types of fitness and dance classes, swimming, copyright programs for weight loss, body shaping, proper nutrition, activities for children from 2 years old, as well as the training of professional trainers and instructors.
«Malibu» is a patriotic network with more than 10,000 regular customers, which offers regular promotions and social discounts (including for combatants, retirees, students, etc.).
Questions
Address:
Kharkiv, Teatralny lane, 1/3
- nearest underground station Istorychnyi Muzei
Здравствуйте! Можно оплатить абонемент "на 5 месяцев для одного человека" за счёт 1000 грн. по программе " є-підтримка" от государства и дополнительно оплатить наличными или по безналичному 500 грн ?
18.01.22 17:06
Здравствуйте. Pokupon/SuperDeal не принимает участие в данной программе. Благодарим за вопрос.
Здравствуйте, по какому адресу можно ходить в Харькове? И если я сегодня куплю купон , я могу сразу идти в зал ? В любое время посещать ?
11.01.22 09:09
Здравствуйте. В г. Харьков акция активна по адресам: Зерновая улица, 51А и м. Исторический Музей, Театральный переулок, 1/3. Обязательна предварительная запись. Обратитесь в клуб и проконсультируйтесь о Вашем посещении. Благодарим за обращение.
Address:
Lviv, Volodymyr Velikogo street, 123
если купить абонемент "свободная карта", фитнес (групповые занятия)+ тренажерный зал. а сколько будет стоить занятия с тренером в зале?можно отдельно оплатить занятия с тренером?
07.01.22 15:26
Здравствуйте, Лидия. Можно отдельно оплатить занятия с тренером, стоимость составляет от 300 до 400 грн за одно занятие. Благодарим за обращение.
Address:
Odessa, Academician Glushko prospect, 29
Добрый день. А на другие адреса есть абонементы для данного клуба?
04.01.22 09:54
Здравствуйте, Василий. Акция активна только по адресам, которые указаны в условиях. Просмотреть все адреса можно на карте. Благодарим за вопрос.
Address:
Kharkiv, Zernovaya street, 51A
здравствуйте,а подскажите,что значит--"свободная карта",на месяц на одного "фитнес и тренажерный зал". сколько занятий фитнеса в мес?и тренажерный зал с тренером, групповые занятия?надеюсь на ваш ответ
04.01.22 12:00
Здравствуйте, Лидия. Заниматься можно ежедневно, но только на выбор: зал или фитнес (групповые занятия). Первое занятие с тренером - бесплатно (по предварительной записи). Дальнейшие занятия с тренером оплачиваются дополнительно. Благодарим за Ваш вопрос.
From₴398
You can use the certificate:
09.02.2021 - 30.04.2022
sale-80%
Saving₴10 891
Bought 52
Choose from