Sorry, but deal is over
Subscribe for notifications, so we can send you new offers from "Art Perfect".
You can also view other discounts and deals "Art Perfect"
Want to receive new offers by email from the "Art Perfect"?
Enter your email so you don't miss anything
Art box for creating paintings from epoxy resin from the studio «Art Perfect»
Kiev, Malaya Zhitomirskaya street, 17
Art Perfect22 users reviews
Deal description
With the certificate you get an art box with a set for creating 1 or 2 paintings «Sea» or «Abstraction» 30 or 40 cm in size using the technique of abstract painting from epoxy resin and access to video instructions with guidance with delivery or pickup from the creative studio «Art Perfect» with a discount.
Service description
An art box is a gift package containing all the necessary materials and tools for self-creation of one or two paintings at home (depending on the purchased certificate).
The set is completely ready to use, can be used as a gift.
Inside each box is a QR code that gives you access to a video tutorial with explanation and instructions.
Epoxy resin. What is it?
Epoxies are typically handled for minor repairs to plastic and metal surfaces. The liquid composition, initially divided into two fractions, can be stored for a long time, and when interacting, it quickly passes from the liquid to the solid phase. Hardened surfaces lend themselves well to mechanical processing - cutting, drilling, grinding, but at the same time they steadily retain their original shape. The "epoxy" known to the man in the street is used when the lost fragments need to be given significant strength and rigidity (including bodywork during car repairs).
The artistic use of epoxy compounds is dictated by the same property - after curing, polymer resins retain their original shape and surface quality, and paints added to the transparent base do not fade and do not lose brightness over time. A remarkable property of the material is hardening without significant shrinkage, since "drying" does not occur as a result of evaporation of part of the composition (as in the case of varnishes), but solely due to a chemical reaction between the components. Therefore, the work retains its original volume, and if the technology requirements are fulfilled, the form originally given by the master.
Not all epoxy is suitable for painting. You will need two-component materials purposefully created for creative artistic activities. The special resin for Resin Art thickens by mixing with a hardener that gives the optimal viscosity, prevents the original painting from spreading, does not form whitish streaks when dry.
Both components are mixed in plastic cups, preferably after staining. In small containers, there is less likelihood of resin boiling, saturation of it with air bubbles, which affects the final quality of work. Special dyes are added following the specified proportions instructions (otherwise the composition will not cure well). Additionally, pigment powders (silver, bronze, gold), phosphors (glow in the dark) and glitters (glitters of various sizes and shapes) are used. On the thickening resin, Swarovski crystals and other finishing elements of decor are firmly fixed and held.
What is included in the price of the certificate?
to choose
painting «sea»
1 or 2 paintings 30 or 40 cm (depending on the chosen certificate).
QR code to access a video tutorial with a tutorial on how to create a painting.
painting «abstraction»
1 or 2 paintings 30 or 40 cm (depending on the chosen certificate).
QR code to access a video tutorial with a tutorial on how to create a painting.
Additionally paid
MANDATORY
Delivery in Kiev and across Ukraine - at carrier tariffs (New Mail).
Delivery in Kiev - at the rates of the Bolt or Uklon taxi operators.
How to use a certificate?
You can use the certificate from 30.01.2021 to 28.02.2022
The price includes payment for information services provided by Покупон on the basis of the Public Offer.
Important conditions
Services are provided as usual.
Orders are sent by Nova Poshta (in Kyiv and across Ukraine) or by Bolt and Uklon taxi services (in Kyiv), where there is a delivery function.
After purchasing a certificate, you must fill out a questionnaire form indicating the certificate number, sending address and recipient's contacts by the link: https://docs.google.com/forms/d/e/1FAIpQLSefa5ffZ66qFCKqXs_pd_0MjdUH4paGdpWtrKZVHfqn7WAHmA/viewform
Sending a parcel - within 3 calendar days after receiving your answer to the questionnaire form.
Attention! Due to the large number of orders made in the period 20.12.2021-1.01.2022, the period for sending parcels is within 10 days from the date of receipt of your response to the questionnaire form.
Additional terms
One client can use an unlimited number of certificates.
Discounts on certificates are not cumulative with other promotional offers.
Contacts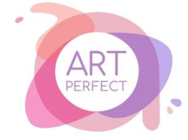 Phones:+38 (068) 083-90-50
м. Universytet, Kiev, Malaya Zhitomirskaya street, 17
Questions
14 Feedback 9 Photo
Address: Kiev, Malaya Zhitomirskaya street, 17 - nearest underground station Universytet
Советую для тех, кто любит разнообразить своё творчество. Урок очень понятный
30.12.21 13:13
Здравствуйте, Алина. Спасибо, что поделились своим впечатлением. Ценим, что используете скидки Покупон.
1 Feedback
Address: Kiev, Malaya Zhitomirskaya street, 17 - nearest underground station Universytet
Address: Kiev, Malaya Zhitomirskaya street, 17 - nearest underground station Universytet
Address: Kiev, Malaya Zhitomirskaya street, 17 - nearest underground station Universytet
Все понравилось , очень круто
1 Feedback
Address: Kiev, Malaya Zhitomirskaya street, 17 - nearest underground station Universytet
From₴559
Deal is completed
sale-30%
Saving₴431
Bought 73