Sorry, but deal is over
Subscribe for notifications, so we can send you new offers from "Art Perfect".
You can also view other discounts and deals "Art Perfect"
Want to receive new offers by email from the "Art Perfect"?
Enter your email so you don't miss anything
Art box for making paintings using the technique of «Аlcohol ink» from the studio «Art Perfect»
Kiev, Malaya Zhitomirskaya street, 17
Art Perfect22 users reviews
Deal description
With the certificate, you get an art box with a set for creating 1 or 2 paintings of 30x40 cm in the technique of abstract painting «Аlcohol ink» and access to video instructions with delivery or pick-up from the creative studio «Art Perfect» with a discount.
Service description
An art box is a gift package containing all the necessary materials and tools for self-creation of one or two paintings at home (depending on the purchased certificate). The set is completely ready to use, can be used as a gift. Inside each box is a QR code that gives you access to a video tutorial with explanation and instructions.
Alcohol ink is a fairly versatile material for the embodiment of creative ideas, but this material has gained great popularity in abstract painting. The technique of drawing with alcohol ink is now actively gaining momentum in Ukraine.
Abstract paintings with alcohol ink do not require special art education, the ability to draw, knowledge of proportions and perspective. All you need is an understanding of composition and color principles in order to get a beautiful work that can be hung on the wall and decorate a modern interior.
Ink contains dye and isopropyl alcohol. Other types of alcohol will not dilute the ink, but spoil it: the dye will curl or delaminate, so use only specially designed thinners if you do not want to achieve this effect on purpose. Alcohol ink is very concentrated and saturated, so a couple of drops are enough to work, and you can make an impressive number of paintings with one bottle.
If you want to try the technique of drawing with alcohol ink, it will be important to pay attention to the choice of "canvas" for the future painting. Plain canvas or paper will not be the perfect match for unleashing the full potential of alcohol ink as these are absorbent surfaces. Spectacular translucent smoky overflows with clear edges and rich colors are obtained due to the fact that the surface does not absorb ink, the color does not "eat up" and does not disappear anywhere
What is included in the price of the certificate?
1 or 2 paintings 30x40 cm (depending on the chosen certificate).
QR code to access a video tutorial with a tutorial on how to create a painting.
Additionally paid
MANDATORY
Delivery in Kiev and across Ukraine - at carrier tariffs (New Mail).
Delivery in Kiev - at the rates of the Bolt or Uklon taxi operators.
How to use a certificate?
You can use the certificate from 30.01.2021 to 28.02.2022
The price includes payment for information services provided by Покупон on the basis of the Public Offer.
Important conditions
Services are provided as usual.
Orders are sent by Nova Poshta (in Kiev and across Ukraine) or by Bolt and Uklon taxi services (in Kiev), where there is a delivery function.
After purchasing a certificate, you must fill out a questionnaire form indicating the certificate number, sending address and recipient's contacts by the link: https://forms.gle/GcW768XPYLYp79z86
Sending a parcel - within 3 calendar days after receiving your answer to the questionnaire form.
Attention! Due to the large number of orders made in the period 20.12.2021-1.01.2022, the period for sending parcels is within 10 days from the date of receipt of your response to the questionnaire form.
Additional terms
One client can use an unlimited number of certificates.
Discounts on certificates are not cumulative with other promotional offers.
Contacts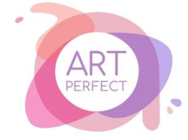 Phones:+38 (068) 083-90-50
м. Universytet, Kiev, Malaya Zhitomirskaya street, 17
Questions
Address: Kiev, Malaya Zhitomirskaya street, 17 - nearest underground station Universytet
Address: Kiev, Malaya Zhitomirskaya street, 17 - nearest underground station Universytet
Address: Kiev, Malaya Zhitomirskaya street, 17 - nearest underground station Universytet
Хорошее приложение, рекомендую)
From₴459
Deal is completed
sale-30%
Saving₴301
Bought 11