Sorry, but deal is over
Subscribe for notifications, so we can send you new offers from "Art Perfect".
You can also view other discounts and deals "Art Perfect"
Want to receive new offers by email from the "Art Perfect"?
Enter your email so you don't miss anything
Art box to create paintings in the technique of «Fluid-art» from the «Art Perfect» studio
Kiev, Malaya Zhitomirskaya street, 17
Art Perfect22 users reviews
Deal description
With the certificate you will receive an art box with a set for creating 1 or 2 paintings of 30 or 40 cm in size using the abstract painting technique «Fluid-art» and access to video instructions with a guide with delivery or pick-up from the creative studio «Art Perfect» with a discount.
Service description
An art box is a gift package containing all the necessary materials and tools for self-creation of one or two paintings at home (depending on the purchased certificate). The set is completely ready to use, can be used as a gift. Inside each box is a QR code that gives you access to a video tutorial with explanation and instructions.
If you literally translate Fluid Art into Russian, you get "fluid (moving) creativity." This is the essence of the drawing technique: liquid acrylic of different colors, in turn or at the same time, is poured onto the base and mixed already on it, forming a beautiful abstract drawing. By changing the density and the colors used, you get a unique piece of art in the style of abstraction each time.
Acrylic paintings are a fascinating activity that we invite you to get to know better.
Features of Fluid Art:
Does not require special skills or training from the artist.
Even if you have never painted with paints, you will definitely get an original finished work.
Over time, having gained experience, you will discover new color combinations, principles of pouring paints, and the pictures will turn out to be even more extraordinary.
You don't need a lot of materials - for the first painting you will need acrylic paint, thinner (conditioner), base and plastic cups.
Doesn't take a lot of time. You can create a simple job in a few minutes!
The mesmerizing process of flowing colors soothes and immerses you in an interesting process of creativity.
What is included in the price of the certificate?
1 or 2 paintings 30 or 40 cm (depending on the chosen certificate).
QR code to access a video tutorial with a tutorial on how to create a painting.
Additionally paid
MANDATORY
Delivery in Kiev and across Ukraine - at carrier tariffs (New Mail).
Delivery in Kiev - at the rates of the Bolt or Uklon taxi operators.
How to use a certificate?
You can use the certificate from 29.01.2021 to 28.02.2022
The price includes payment for information services provided by Покупон on the basis of the Public Offer.
Important conditions
Services are provided as usual.
Orders are sent by Nova Poshta (in Kiev and across Ukraine) or by Bolt and Uklon taxi services (in Kiev), where there is a delivery function.
After purchasing a certificate, you must fill out a questionnaire form indicating the certificate number, sending address and recipient's contacts by the link: https://docs.google.com/forms/d/e/1FAIpQLSefa5ffZ66qFCKqXs_pd_0MjdUH4paGdpWtrKZVHfqn7WAHmA/viewform
Sending a parcel - within 3 calendar days after receiving your answer to the questionnaire form.
Attention! Due to the large number of orders made in the period 20.12.2021-1.01.2022, the period for sending parcels is within 10 days from the date of receipt of your response to the questionnaire form.
Additional terms
One client can use an unlimited number of certificates.
Discounts on certificates are not cumulative with other promotional offers.
Contacts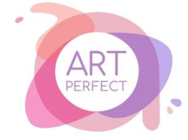 Phones:+38 (073) 336-15-31
м. Universytet, Kiev, Malaya Zhitomirskaya street, 17
From₴459
Deal is completed
sale-30%
Saving₴361
Bought 21