Up to 5 sessions of online consultation with psychologist Evgeniya Artamonova
All ukraine
Psychologist artamonova evgeniya
2 users reviews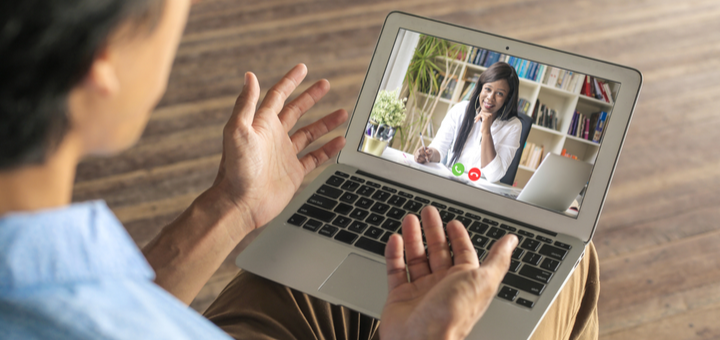 Deal description
With the certificate, you get 1, 3 or 5 online consultations with psychologist Evgeniya Artamonova with a discount.
Service description

Psychologist services are aimed at:
Confidence-building questions.
How to deal with the loss.
Experiencing difficult, unbearable feelings and emotions.
Expanding the boundaries of awareness.
Overcoming psychological crisis difficulties.
Questions in solving conflict situations.
Relationship issues (establishing, creating, maintaining relationships, building, networking, breaking).
Questions in the creative path.
Finding strength, ways to live.
Establishment of personality boundaries (bodily boundaries, boundaries of social contacts, territory).
Divorce, questions about children, family and well-being.
Help and support in accepting what cannot be changed.
Psychodynamic therapy is suitable for the treatment of depression, stress, PTSD, and relationship problems. It focuses on individual personality dynamics, on the patient's gradual awareness of previously unconscious problems and conflicts. Psychodynamic therapy is a long-term method, on average the results will be noticeable after 2 years of sessions.
Therapy is based on identifying deep conflicts between the inner picture of the world and reality. Therefore, it is necessary to investigate the system of values and needs of a person, find places where traumatic situations have violated them, and resume.
Show all options (3)
How to use a certificate?
You can use the certificate from 23.01.2021 to 31.03.2022
The price includes payment for information services provided by Покупон on the basis of the Public Offer.
IMPORTANT CONDITIONS
Services are provided as usual.
One client can personally use only one certificate.
Pre-registration is required.
If the psychologist did not immediately answer your call, then he is consulting and will call you back later.
Consultations take place online.
ADDITIONAL TERMS
Certificate discounts are not cumulative with other promotional offers.
To receive a discount, you must present a printed certificate or an electronic certificate.
Give the last digit of the certificate (activation code) only when you receive the service. After activation, the service is considered to be provided, and the certificate cannot be returned.
Duration of online consultation - 50 minutes.
You can postpone the agreed date and time of the consultation one day before the scheduled visit.
If you signed up for a consultation, but did not warn about the cancellation of the visit 24 hours in advance, the specialist reserves the right to refuse to provide services at a discount.
Late time for consultation is not included.
During the session, the psychologist uses psychodynamic therapy.
Contacts Phones:
+38 (094) 996-27-77
+38 (063) 774-78-88
Questions
Купувала купон собі з питанням втрати рідної людини. Три сесії за купоном, а три вже брала без знижки. Довірливий психолог Євгенія, можна відкритись. Чудово, що просто говорячи, сам розумієш відсутність тих чи інших пазлів у ситуації. До цього я працювала з коучем, тому було непросто перелаштуватись, що тобі мало задають запитань. Заняття по скайпу. Порядна жінка.
29.03.21 09:31
Добрий день. Дякуємо Вам за відгук. Цінуємо, що використовуєте знижки Покупон.
Здравствуйте, какое у вас направление ?
01.02.21 10:16
Добрий день, Настя Психодинамічна терапія. Дякуємо за звернення.
From₴169
You can use the certificate:
23.01.2021 - 31.03.2022
sale-70%
Saving₴1 751
Bought 11
Choose from