Dermatoscopy of skin neoplasms with a consultation of a dermatovenerologist at Mikamed
Kharkiv, Roganskaya street, 3
Deal description
With the certificate, you get dermatoscopy up to 3 or up to 15 neoplasms and a consultation with a dermatovenerologist at Mikamed Medical Center with a discoun.
Show all options (2)
What is included in the price of the certificate?
Dermatoscopy of neoplasms.
Consultation with a dermatovenerologist.
Obtaining recommendations based on the results of consultation and examination.
How to use a certificate?
You can use the certificate from 22.12.2020 to 01.03.2022
The price includes payment for information services provided by Покупон on the basis of the Public Offer.
IMPORTANT CONDITIONS
The service is not provided on holidays: 12/31/2020 and 01/01/2021.
Services are provided as usual.
One client can personally use only one certificate.
Mandatory pre-registration by phone numbers indicated in the contacts.
ADDITIONAL TERMS
Certificate discounts are not cumulative with other promotional offers.
To receive a discount, you need to present a printed certificate or an electronic certificate.
Give the last digit of the certificate (activation code) only when receiving the service. After activation, the service is considered to be provided, and the certificate (coupon) is non-refundable.
If you signed up for the procedure, but did not come at the specified time and did not warn you about changing your plans 12 hours in advance, or is more than 15 minutes late, the medical center reserves the right to refuse to provide services at a discount.
In case of full workload, the center reserves the right to postpone the recording, having previously agreed on the time with the client.
The duration of the procedure is up to 30 minutes.
The procedure is carried out using an apparatus - dermatoscope IDS - 110 (Korea).
Contacts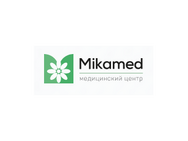 Phones:
+38 (073) 674-24-74
Questions
Address:
Kharkiv, Roganskaya street, 3
Удаление новообразований в виде папилом сколько стоит?
18.05.21 10:07
Здравствуйте. Акция не предусматривает удаление, а только дерматоскопию. По дополнительным вопросам рекомендуем обращаться напрямую по тел: +38 (073) 073-36-34. Благодарим за Ваш вопрос.
Address:
Kharkiv, Roganskaya street, 3
From₴99
You can use the certificate:
22.12.2020 - 01.03.2022
sale-83%
Saving₴625
Bought 16
Choose from