Sorry, but deal is over
Subscribe for notifications, so we can send you new offers from "Laser secret".
You can also view other discounts and deals "Laser secret"
Want to receive new offers by email from the "Laser secret"?
Enter your email so you don't miss anything
Up to 5 sessions of laser treatment for acne, post-acne face in the «Laser secret»
Kyiv, petra grigorenko avenue, 28
Laser secret26 users reviews
Deal description
With the certificate you get 1, 3 or 5 sessions of laser Elos-treatment of acne, post-acne facial at the «Laser secret» cosmetology center with a discount.
How to use a certificate?
You can use the certificate from 24.10.2020 to 30.11.2021
The price includes payment for information services provided by Покупон on the basis of the Public Offer.
IMPORTANT CONDITIONS
Services are provided as usual.
One client can personally use only one certificate.
Pre-registration is required.
ADDITIONAL TERMS
Certificate discounts are not cumulative with other promotional offers.
To receive a discount, you need to present a printed certificate or an electronic certificate.
Give the last digit of the certificate (activation code) only when receiving the service. After activation, the service is considered to be provided, and the certificate cannot be returned.
If the client signed up for the procedure, but did not show up at the specified time and did not warn about changing his plans at least 5 hours in advance, the salon reserves the right to refuse him to provide services at a discount.
For the procedure, a Medicalaser "Blue Shine" laser (2020) and a diode laser "D-LAS 110+" are used.
Contacts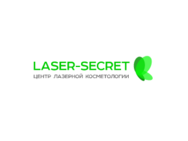 Phones:+38 (073) 336-18-56
The «Laser Secret» Beauty Clinic is a modern cosmetology center in Kiev on Poznyaky, combining progressive equipment, branded cosmetics from world manufacturers and the best specialists. The philosophy of the salon is based on a professional approach to impeccable beauty and comfortable conditions so that the client feels himself the most desirable guest.
The main direction of «Laser Secret» procedures:
Epilation.
Skin treatment and rejuvenation.
Body shaping.
Contouring and much more.
м. Pozniaky, Kyiv, petra grigorenko avenue, 28
Questions
1 Feedback
Address: Kyiv, petra grigorenko avenue, 28 - nearest underground station Pozniaky
можно поэтапно расписать что делает косметолог ?
05.06.21 15:15
Здравствуйте, Наталья. Вначале проводиться консультация. После консультации - демакияж. Далее на лицо наноситься специальный гель и надеваются защитные очки. После этого проводиться сама процедура. По окончанию процедуры смывается гель и наноситься спф крем. Маска или сыворотка наносятся по необходимости. Благодарим за вопрос.
39 Feedback
Address: Kyiv, petra grigorenko avenue, 28 - nearest underground station Pozniaky
Добрий день , не можу дозвонитись ? Заклад працює ?
12.05.21 09:45
Добрий день, Інна. Партнер на зв'язку, дзвінки приймає в робочий час. Графік роботи : щодня з 10:00 до 20:00 (крім святкових днів). Будь ласка, зв'яжіться з Партнером повторно. Дякуємо Вам за звернення.
From₴299
Deal is completed
sale-70%
Saving₴1 751
Bought 1