Sorry, but deal is over
Subscribe for notifications, so we can send you new offers from "SunShine".
You can also view other discounts and deals "SunShine"
Want to receive new offers by email from the "SunShine"?
Enter your email so you don't miss anything
Up to 10 sessions of elos-epilation in the network of beauty salons "SunShine"
2 addresses in Kiev
SunShine67 users reviews
Deal description
With the certificate you get 5 or 10 sessions of elos-epilation of small and large areas at the SunShine beauty salon with a discount.
What is included in the price of the certificate?
TO CHOOSE
SMALL ZONES
Between the eyebrows.
Upper lip.
Chin, whiskey.
Eyebrows.
Forehead line.
Ears.
Neck.
Cheeks.
Cheeks and whiskey.
Knees.
Toes.
The back of the foot.
Female hands.
Axillary areas.
White line of the abdomen.
Neckline.
The sacral region.
Areola of the mammary glands.
LARGE ZONES
Full face (all zones).
Complete thighs (2 zones: front and back).
Shins.
Bikini is normal (around the panties).
Full bikini (bikini deep, regular and extra).
Extra bikini (labia and intergluteal fold).
Pubic area (for women).
The buttocks are female.
Women's shoulders.
Hands up to the elbow.
The belly is female.
The back is female (2 zones).
Additionally paid
IF NECESSARY
Applying an anesthetic cream.
How to use a certificate?
You can use the certificate from 10.02.2021 to 30.09.2021
The price includes payment for information services provided by Покупон on the basis of the Public Offer.
IMPORTANT CONDITIONS
Services are provided as usual.
The offer is valid only for women.
One client can personally use only one certificate.
Pre-registration is required.
ADDITIONAL TERMS
Discounts on certificates are not cumulative with other promotional offers.
To receive a discount, you must present a printed certificate.
Give the last digit of the certificate (activation code) only when you receive the service. After activation, the service is considered to be provided, and the certificate cannot be returned.
The procedure is performed on the device "ELOS MONA SHR-950" 3 in 1 with IPL, E-Light (Elos), SHR technologies.
Contacts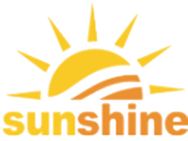 «Sun Shine» is a group of hardware cosmetology beauty salons in Kiev and Odessa. Experienced salon masters apply the latest technology of hardware cosmetology for skin rejuvenation, hair removal, acne and pigmentation. Among the main services of «Sun Shine»: hair removal of any type (IPL, Elos, SHR), RF-lifting (rejuvenation, face and body lifting), various cleanings (ultrasonic, combined, manual and mechanical), peelings (carbon fiber and more than 10 -and chemical peeling options), acne treatment (using IPL, SHR, Elos techniques).
Experienced, qualified craftsmen work in «Sun Shine». They carry out all procedures with love for their work and care for each client. For you, as for yourself - so that you always want to return to «Sun Shine».
Questions
Ноги полностью не входят в большую зону по акции ?
11.01.21 09:50
Здравствуйте, Алена К сожалению, нет. В одну большую зону входят только голени. Благодарим за обращение.
1 Feedback 1 Photo
Отливное предложение, не пожалеете!
From₴649
Deal is completed
sale-74%
Saving₴3 701
Bought 16