5 sessions of laser SHR hair removal and ELOS hair removal in the network of salons «Sun Shine»
2 addresses in Kiev
Deal description
With the certificate you get 5 sessions of SHR laser hair removal and ELOS hair removal of large or small areas to choose from in the network of «Sun Shine» salons with a discount.
Show all options (5)
What is included in the price of the certificate?
ZONES TO CHOOSE
SMALL ZONES
Between the eyebrows.
Upper lip.
The chin.
Whiskey.
Eyebrows.
Forehead line.
Ears.
Neck.
Cheeks and whiskey.
Knees.
Toes.
The back of the foot.
Female hands.
Axillary areas.
White line of the abdomen.
Neckline.
The sacral region.
Halo of the mammary glands.
LARGE ZONES
Full face (all zones).
Thighs (front).
Hips (back).
Shins (other than knees).
The bikini is normal (around the panties).
Full bikini (bikini deep, regular and extra).
Extra bikini (labia and intergluteal fold).
Pubic area (for women).
The buttocks are female.
Women's shoulders.
Hands up to the elbow.
The belly is female.
The back is female (2 zones).
How to use a certificate?
You can use the certificate from 05.10.2020 to 28.02.2022
The price includes payment for information services provided by Покупон on the basis of the Public Offer.
IMPORTANT CONDITIONS
Services are provided as usual.
One client can personally use only one certificate.
Pre-registration is required.
ADDITIONAL TERMS
Discounts on certificates are not cumulative with other promotional offers.
To receive a discount, you need to present a printed certificate or an electronic certificate.
Give the last digit of the certificate (activation code) only when you receive the service. After activation, the service is considered to be provided, and the certificate cannot be returned.
If you signed up for a session, but did not come at the specified time and did not warn you about changing your plans 5 hours in advance, the salon reserves the right to refuse to provide services at a discount.
The duration of one session is 15-20 minutes.
The procedure is performed using the ELOS MONA SHR-950 3 in 1 apparatus.
Contacts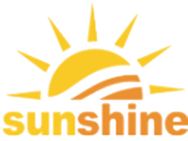 «Sun Shine» is a group of hardware cosmetology beauty salons in Kiev and Odessa. Experienced salon masters apply the latest technology of hardware cosmetology for skin rejuvenation, hair removal, acne and pigmentation. Among the main services of «Sun Shine»: hair removal of any type (IPL, Elos, SHR), RF-lifting (rejuvenation, face and body lifting), various cleanings (ultrasonic, combined, manual and mechanical), peelings (carbon fiber and more than 10 -and chemical peeling options), acne treatment (using IPL, SHR, Elos techniques).
Experienced, qualified craftsmen work in «Sun Shine». They carry out all procedures with love for their work and care for each client. For you, as for yourself - so that you always want to return to «Sun Shine».
Questions
Здравствуйте, действует ли этот Покупон в Петропавловской Борщаговке? Если куплю на 5 сеансов, есть гарантия, что все сеансы будут проходить именно там, а не по другому адресу? спасибо!
03.10.21 14:53
Здравствуйте, Елена. Партнер проводит сеансы по двум адресам, указанным в акции: м. Житомирская, Киев, Победы проспект, 121Д +38 (073) 332-57-08 и м. Майдан НезависимостиКиев, Крещатик улица, 6 +38 (073) 332-57-07. Благодарим за обращение.
Address:
Kiev, Khreshchatyk street, 6
- nearest underground station Maidan Nezalezhnosti
Здравствуйте, на каком аппарате проходят процедуры?
09.08.21 09:17
Здравствуйте, Юлия. Процедура проводится с помощью аппарата ELOS MONA SHR-950 3 в 1. Благодарим за вопрос.
Добрый день. В Обычное бикини входит область по линии трусиков внутренняя часть бедра?
01.05.21 11:44
Здравствуйте. Внутренняя часть бедра не входит в обычное бикини. Благодарим за вопрос.
Добрый день, подскажите, акция действует до конца месяца,если покупать сертификат на 5 сеансов,будет ли гарантия,что я их пройду до конца(ведь 5 сеансов рассчитано около 5 мес) Спасибо
06.01.21 10:04
Здравствуйте. По 31.01.2021 необходимо активировать сертификат, посетить первый сеанс. График остальных сеансов Вам распишет мастер. Благодарим за обращение.
From₴599
You can use the certificate:
05.10.2020 - 28.02.2022
sale-73%
Saving₴4 801
Bought 10
Choose from