Photo magnets from photographs of various formats from the «Flamingo» photo printing studio
All Ukraine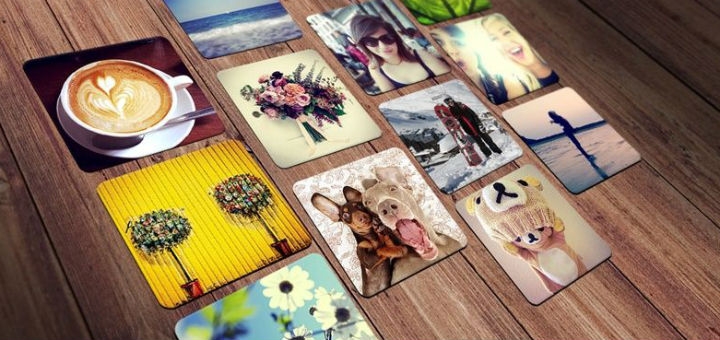 Deal description
With the certificate, you will receive photomagnets from your photographs of various formats from the «Flamingo» photo printing studio with a discount.
Service description
Give cute gifts and create your own mood. Cool, small, soft magnets, with a glossy surface in style
Instagram, Polaroid. Upload your photos or photos of friends from Instagram, social networks, computer and mobile
devices.
For printing, we use premium dyes with improved color rendering and resistant to UV radiation (sunlight).
Printing is carried out only on high quality, professional, laboratory equipment Fuji.
Show all options (10)
What is included in the price of the certificate?
Preparation of the layout.
Pre-press (color, size and quality correction).
Printing and material.
Packaging.
Additionally paid
MANDATORY
Delivery across Ukraine by «New Post», according to the tariffs of the carrier company.
How to use a certificate?
You can use the certificate from 08.11.2019 to 28.02.2022
The price includes payment for information services provided by Покупон on the basis of the Public Offer.
IMPORTANT CONDITIONS
Services are provided as usual.
To place an order, you must send an image and print wishes to the email address flamingofoto@mail.ee .
ADDITIONAL TERMS
Discounts on certificates are not cumulative with other promotional offers.
To receive a discount, you need to submit a certificate electronically.
After confirming the order, the photomagnet will be ready within 3-5 days.
On holidays, there may be delays in order processing.
Delivery is carried out throughout Ukraine with the help of the «New Post» company according to the tariffs of the carrier company.
The terms of ordering and delivery can be found here.
WHEN REGISTRATION OF DELIVERY, IT IS NECESSARY TO SPECIFY
FULL NAME.
Certificate code.
The number and size of photomagnets.
Delivery address and branch of «New Post» (if necessary).
Contact phone number (if you have any questions regarding the order).
Attach an image.
CALL SCHEDULE
Mon-Fri - 09:00-19:00.
Sat - 09:00-17:00.
Contacts Phones:
+38 (073) 332-55-81
Studio Flamingo provides services for printing images on canvas, stickers, posters, magnets, souvenirs.
You can capture your favorite picture or favorite photo on canvas as a painting. Such a picture will be a great addition to the interior or a gift for any celebration.
The Flamingo studio uses only high-quality dyes for printing, which do not fade over the years and remain as colorful as on the first day. Order a seal at Flamingo and please your loved ones with extraordinary gifts.
Questions
Спасибо большое за качественный набор магнитов!
13.01.22 09:10
Здравствуйте, Наталья. Благодарим Вас за отзыв. Спасибо, что используете скидки Покупон.
Дуже чудова акція👍 гарна якість і дуже швидко отримала замовлення) дякую)
05.02.21 09:01
Добрий день, Софія. Дякуємо Вам за відгук. Цінуємо, що використовуєте знижки Покупон.
Спасибо очень качественно и быстро )
From₴59
You can use the certificate:
08.11.2019 - 28.02.2022
sale-36%
Saving₴111
Bought 77
Choose from