Discount 40% on the land network from the delivery service «Tykami»
Lviv, Listopadovy Chinu vulytsya, 7
Deal description
With a coupon you will get 40% of the discount on the land network from the «Tykami» delivery service.
How to use a certificate?
You can use the coupon from 29.02.2020 to 28.02.2022
The price includes payment for information services provided by Покупон on the basis of the Public Offer.
VAZHLIVI UMOVI
Servants are nadayutsya at the servant regime.
Services are not provided on holidays: 13.01, 14.02.2022.
Special offer for self-delivery.
One coupon for one replacement.
In case of replacement of UAH 300 for the price of a discount - delivery across Lviv is without koshtovna, for the border of Lviv with a change of 700 UAH for a price of the price.
The discount for the coupon does not extend to the set of Dragons, Black, menus and delivery rates.
Obov'yazkovo in advance of replacing the notification of the coupon number.
DODATKOVI UMOVI
A discount for coupons cannot be combined with discounts and discounts.
To discard a discount, you need to present a coupon or a coupon in an e-mail courier.
The triviality of delivery in Lviv is from 50 to 120 hilin.
Delivery orders are accepted until 21:00.
Payment in exchange for a received card or for a bank card.
Refunds for Information Services are carried out exclusively on the grounds provided for in Art. 10 of the Law of Ukraine 'On Protection of Consumer Rights'. To refund the cost of the Information Service, the User provides Покупон with the Seller's confirmation (in any form) that the Seller refused to transfer the Goods to the User on Special Conditions.
Contacts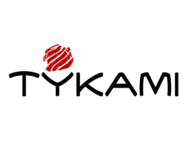 Phones:
+38 (096) 977-53-35
+38 (093) 977-53-35
"Tykami" is a small team of young and energetic Japanese cuisine, who can arrange for you the most important roles.
In Tukamі zberіgaєsyatsya all the technology of preparing Japanese gobbers, so that the most gourmet and gourmet food will be satisfied.
Preparing Straight sushi bar vіdbuvaєatsya tіlki pіslya samovlennya, exceptionally sі svіzhih products. All the roles of land are prepared for technological cards, so you will choose the most important land and roles of the chief.
Questions
Address:
Lviv, Listopadovy Chinu vulytsya, 7
Суші з смаком чорного довгого волосся в імбирі! Дуже смачно!
18.01.22 09:23
Добрий день, Ігор. Дякуємо Вам за відгук. Шкодуємо, що Ви залишилися незадоволені. Будемо намагатися в подальшому тільки радувати Вас цікавими акціями.
Address:
Lviv, Listopadovy Chinu vulytsya, 7
все як завжди смачно)) камакура наш фаворит
16.01.22 13:53
Добрий день, Ірина. Дякуємо Вам за відгук. Цінуємо, що використовуєте знижки Покупон.
дуже круто, смачно повечеряли
15.01.22 12:03
Добрий день, Діана. Дякуємо Вам за відгук. Цінуємо, що використовуєте знижки Покупон.
You can use the certificate:
29.02.2020 - 28.02.2022
sale-40%
SavingNo limited
Bought 5865
Buy