Shooting from 6 types of weapons from the extreme park «Shalena Bilka»
Bucha, Institutskaya street, 54A
Shalena Bіlka
119 users reviews
Deal description
With the certificate you will receive shooting from 6 types of weapons from the extreme park «Shalena Bilka» with a discount.
Service description
Do you want to feel like an Indian, James Bond, or a ninja? A crazy offer from the extreme park «Shalena Bilka» - shooting from 6 types of different weapons.
What is included in the price of the certificate?
Archery.
Crossbow shooting.
Darts.
Throwing knives.
Throwing shuriken.
Shooting from a pneumatic pistol (20 bullets).
How to use a certificate?
You can use the certificate from 26.07.2020 to 28.02.2022
The price includes payment for information services provided by Покупон on the basis of the Public Offer.
Please note that depending on the quarantine measures in the region, the partner may ask a visitor to provide a complete vaccination course COVID certificate, a digital certificate about negative coronavirus test result taken no later than 72 hours before the visit, or about recovery for the last 6 months (ask the partner about possible restrictions before purchasing a certificate). The requirements are valid for persons over 18 years old.
IMPORTANT CONDITIONS
Services are provided as usual.
Pre-registration is required.
ADDITIONAL CONDITIONS
Discounts on certificates are not cumulative with other promotional offers.
To receive a discount, you must present a printed certificate or an electronic certificate.
Call the activation code of the certificate directly when receiving the service (the last digit of the certificate code).
The duration is 50-60 minutes.
Contacts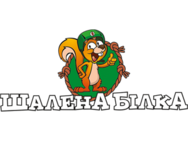 Phones:
+38 (073) 336-16-60
Extreme Park "Shalena Bіlka" is located in the picturesque Buchansky forest. It is surrounded by centuries-old pine trees and is located away from highways and exhaust gases. Vacationers are provided with a choice of 7 trolley routes of various difficulty levels, a climbing wall, an archery area, labyrinths and trampolines, quest rooms, cozy altankans. Safety for the team of employees is in the first place, so all rides are tested daily.
In the park you can celebrate any event or holiday. The staff of Shalenoy Bіlka will gladly organize a birthday, graduation party, corporate party or friendly party for you with a unique script and fun contests. For children there are ready-made animation programs, games and rope routes, summer camps and tourist trips. Adults can spend time in the company of colleagues during a team building, at a family picnic or at a dinner in a cafe.
Questions
Address:
Bucha, Institutskaya street, 54A
З якого віку допускаються "стрілкИ"?))
06.11.21 12:00
Добрий день, Катерина. Повним переліком послуг з 12-ти років. Дякуємо за звернення.
Address:
Bucha, Institutskaya street, 54A
За вказаним номером на Покупон і і на Сайті не можу додзвонитись щоб записатись на послугу( один в недосяжності а інший скидає після кількох гудків) Вкажіть будь ласка актуальний номер для запису.
13.07.21 16:16
Добрий день, Таня. Дякуємо за Ваш коментар. У Партнера були технічні проблеми. Контактний номер : 380988118088. Зателефонуйте, будь ласка, за цим номером. Приносимо вибачення за незручності. Дякуємо за звернення.
You can use the certificate:
26.07.2020 - 28.02.2022
sale-50%
Saving₴151
Bought 77
Buy