Treatment of scars and stretch marks in the clinic «Dr. Zapolska Clinic»
3 addresses in Kiev
Dr. Zapolska Clinic
129 users reviews
Deal description
With the certificate, you receive treatment of scars and stretch marks with the help of a PRX mesoscooter and peeling or a PRP mesoscooter and plasmolifting in «Dr. Zapolska Clinic» with a discount.
Service description
Mesoscooter - stimulation of new collagen production, elimination of stretch marks and scars, reduction of visual manifestations of scars, leveling of skin relief, elimination of atrophic (below the skin level) scars.
Stretch Mark Plasmolifting (PRP) - skin rejuvenation by injecting your own platelet-rich blood plasma using the PRP (Platelet rich plasma) technique. Effectively works to reduce the appearance of stretch marks and improve skin tone.
PRX peeling - a procedure commonly known as liquid laser, removes atrophic scars after acne, chickenpox and injuries by stimulating the production of new collagen, renewing and stimulating the skin with peeling acids.
Show all options (2)
How to use a certificate?
You can use the certificate from 01.07.2020 to 31.03.2022
The price includes payment for information services provided by Покупон on the basis of the Public Offer.
IMPORTANT CONDITIONS
Services are provided as usual.
Pre-registration is required.
ADDITIONAL TERMS
One client can use an unlimited number of certificates.
Discounts on certificates are not cumulative with other promotional offers.
To receive a discount, you need to present a printed certificate or an electronic certificate.
Call the activation code of the certificate directly when receiving the service (the last digit of the certificate code).
If the client signed up for the procedure, but did not show up at the specified time and did not warn about the change in his plans, the administration of the clinic reserves the right to refuse him to provide services at a discount.
The duration of the procedure is from 90 minutes.
Contacts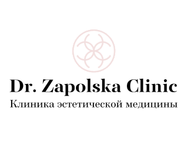 Phones:
+38 (067) 506-70-66 (Viber, Telegram, WhatsApp)
«Dr. Zapolska Clinic» is a team of cosmetologists who can be trusted with their health. More than ten years of experience, a license from the Ministry of Health of Ukraine, certified drugs, diplomas and training of cosmetologists, a delicate taste for harmony - all this is the key to a result that every patient will be satisfied with.
The chief physician of the clinic, Ekaterina Mikhailovna Zapolskaya, candidate of medical sciences, plastic surgeon, cosmetologist. She has created her own technique of Full Face microbolus preparations, thanks to which your face will be absolutely natural and harmonious. He also holds a patent for the PRP-therapy procedure (plasma-lifting with increased efficiency), is the author of an effective technique for eliminating horizontal neck folds (hyaluronodissection).
Committed to the most natural result of minimally invasive procedures and an integrated approach to solving aesthetic issues, they apply the latest developments in the field of aesthetic medicine. Therefore, contacting «Dr. Zapolska Clinic», you can be sure of a professional approach to your beauty and health.
From₴1 799
You can use the certificate:
01.07.2020 - 31.03.2022
sale-60%
Saving₴2 701
Bought 2
Choose from