Printing photos of 10x15 format in the studio «Photobook +»
All Ukraine
Photobook +
823 users reviews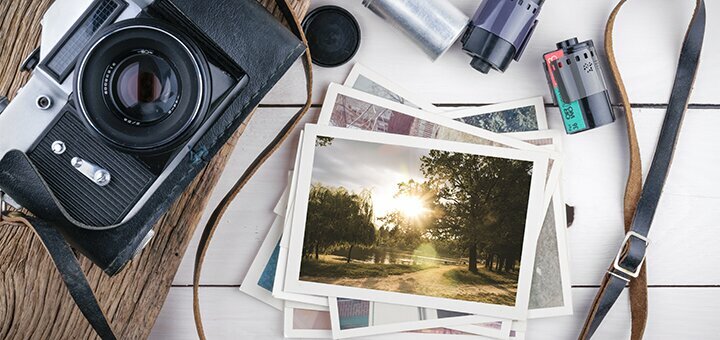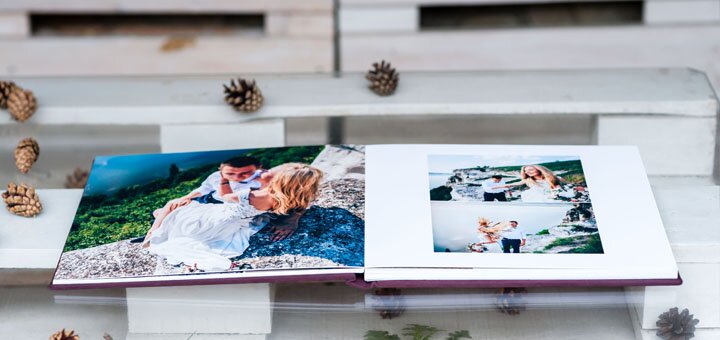 Deal description
With the certificate, you get printing of 20, 50 or 99 photos in 10x15 format in the «Photobook +» studio with a discount.
Service description
Human life is unique, every moment is worth attention. It is better to keep the memory of these unforgettable moments in the album.
Photo printing is the best solution. studio equipment allows you to take excellent quality photos. «Photobook +» has some of the lowest prices in ukraine. Photo printing is carried out on professional digital equipment noritsu qss 3202 pro digital with a resolution of 300 dpi.

Fuji crystal archive photo paper and only original chemistry are used for printing. Studio «Photobook +» closely monitors the quality of printing, so all equipment is tested daily and regularly calibrated.
Show all options (3)
How to use a certificate?
You can use the certificate from 10.04.2020 to 31.03.2022
The price includes payment for information services provided by Покупон on the basis of the Public Offer.
ADDITIONAL TERMS
Certificate discounts are not cumulative with other promotional offers.
To receive a discount, you need to present a printed certificate or an electronic certificate.
Call the activation code of the certificate directly when receiving the service (the last digit of the certificate code).
During the holiday period, check with the managers for the time of order production.
Contacts
Phones:
+38 (063) 405-62-26 (Менеджер по работе с клиентами)
+38 (099) 019-83-09 (Менеджер по работе с клиентами)
+38 (067) 670-94-13 (Директор)
+38 (098) 570-41-83 (Viber)
+38 (044) 360-50-51 (Многоканальный)
+38 (098) 681-84-67 (Техническая поддержка сайта и фоторедактора)
Printing Studio «Photobook+» offers high-quality printing of photographs and an original way of their design. Photobooks and a slimbook will appeal to those who want to make an original holiday gift and just like that, try new ideas instead of traditional photo albums.
Designing, creating a colorful design and ordering a photo book online is as easy as a snap with the Fotobookplus photo editor. The program allows you to create photo books yourself, even in the absence of special design skills. With FOTOBOOK+, you can add frames, masks, text on photos, graphic elements and effects, change the size, number and position of photos on each page, arrange the plots as you like, choose a photo book format and much more. Install the photo editor on your computer, upload a photo and create your own masterpiece of memories.
Service
affordable prices
delivery in Ukraine
affordable free online photo editor Fotobookplus to fill in a photo book
detailed consultation on registration
photo book formats to choose from
printing on Fuji Crystal Archive or Xerox Collortech Photo Paper
Questions
заказывали печать 20 фото с семейной фотосессии. качество печати на высоте! Работаю в полиграфии и понимаю уровень. спасибо ребятам за отличный сервис
17.01.22 10:24
Здравствуйте, Андрей. Благодарим Вас за отзыв. Спасибо, что используете скидки Покупон.
Никаких данных куда отправлять фото нет.Кому предъявлять номер купона,или в электронном виде??? Только номер телефона.И как вы представляете это себе? Описание есть,а не подумали за упрощение цикла передачи фото вам
02.01.22 15:32
Здравствуйте, Виктор. По данному вопросу рекомендуем обращаться напрямую к Партнеру по тел: +38 (063) 405-62-26 (Менеджер по работе с клиентами) +38 (099) 019-83-09 (Менеджер по работе с клиентами) +38 (098) 570-41-83 (Viber) +38 (098) 681-84-67 (Техническая поддержка сайта и фоторедактора). Благодарим за обращение.
Добрый вечер) сколько по времени печатаются фото? Заранее спасибо за ответ
19.11.21 10:07
Добрий день, Ирина. Фотографії друкуються протягом одного дня. Відправка відбувається по понеділках, середах та п'ятницях. Дякуємо за звернення.
Добрый день, возможна ли печать фотографий формата 24 шт 6*9 и 6шт 9*12 и если да то по какому купону?
12.11.21 11:33
Здравствуйте, Оксана. По акции предусмотрена печать фотографий размером 10x15. По дополнительным вопросам рекомендуем обращаться напрямую к партнеру по тел: +38 (098) 570-41-83; +38 (099) 019-83-09; +38 (063) 405-62-26; +38 (044) 360-50-51. Благодарим за обращение.
Чудова якість, дуже дякую!
01.11.21 09:28
Добрий день, Маргаріта. Дякуємо Вам за відгук. Цінуємо, що використовуєте знижки Покупон.
From₴59
You can use the certificate:
10.04.2020 - 31.03.2022
sale-26%
Saving₴97
Bought 217
Choose from