Online master classes from elena mironenko from the culinary studio "gastroloft"
All ukraine
GastroLOFT
125 users reviews
Deal description
With a vi certificate, you will receive online master classes of your choice from the pastry chef Elena Mironenko with discount.
What is included in the price of the certificate?
Access to training video.
Recipe with all the details.
Online communication with the pastry chef Elena Mironenko.
MASTER CLASSES TO CHOOSE
Marshmallow (5 recipes)
7 types of marshmallows and 7 interesting flavors.
Learn to cook it with and without boiling, with and without pectin.
Make Sugar-Free Marshmallows and Vegetarian Marshmallows at Aquafaba.
Make a chocolate-stained marshmallow strudel. Cosmically delicious and planet-like.
Make a sandwich marshmallow and a chocolate covered marshmallow.
Macarons and fillings
The most delicious pasta on Italian merengue and toppings:
Cherry-chocolate-tonka beans.
Banana caramel.
Pistachio with gorgonzola.
Vanilla with a strawberry center.
Snickers.
Marmalade
You will learn how to make 4 amazing marmalades with 8 incredible flavors.
Make classic sliced marmalade, chocolate marmalade, figured marmalade and marmalade with two flavors.
bird's milk
Learn to cook an incredibly delicious dessert from your childhood. Get instant access to detailed recipes and videos after the webinar.
A certificate of completion of the course and knowledge that will bring you additional income.
Prepare 5 different flavors and 2 types of bird milk:
Raspberry with sesame seeds.
Chocolate in cocoa.
Strawberries in strawberry powder.
Pistachio in raspberries.
Passion fruit in a nut.
Truffle sweets
Black truffle, classic with cognac, topped with cocoa.
Explosive orange, white chocolate with candied fruits.
Fried coconut, kids love it.
Strawberry yoghurt with freeze-dried strawberries.
Pistachio in white chocolate with raspberries.
Truffle with blue cheese.
PAVLOVA AND MARSHMELLOW
Pavlova cake and portioned dessert, incredible berry marshmallow in the form of balls (children love these very much) and braids.
Make a royal meringue roll.
How to use a certificate?
You can use the certificate from 09.04.2020 to 28.02.2022
The price includes payment for information services provided by Покупон on the basis of the Public Offer.
IMPORTANT CONDITIONS
Services are provided as usual.
Pre-registration is required with the certificate code on Viber +38 (067) 741-73-35.
ADDITIONAL TERMS
Certificate discounts are not cumulative with other promotional offers.
To receive a discount, you need to send a certificate in electronic form to Viber +38 (067) 741-73-35.
Contacts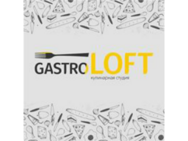 Phones:
+38 (073) 336-17-87
The «GastroLOFT» culinary studio is a unique culinary space where chefs share their unique experience with those who want to master the art of culinary art or learn how to cook interesting dishes. The studio's chefs have vast experience and skills in the restaurant industry. The culinary studio «GastroLOFT» is equipped with modern restaurant equipment for a wide range of possibilities. On the basis of the studio, culinary courses and specialized master classes in confectionery or baking are regularly held.
Questions
подскажите, присылайте видео или онлайн?
20.10.21 10:05
Здравствуйте, Ольга. С сертификатом Вы получаете доступ к обучающему видео. Также Вы можете вести онлайн-связь с поваром-кондитером Еленой Мироненко и задать интересующие Вас вопросы. Благодарим за обращение.
Рецепты прислали, но без последнего - зефир в шоколаде Видео содержит много информации, но для новичков очень запутанно. Идет приготовление всех рецептов зефира одновременно. Теряется последовательность. Мне жаль потраченные деньги...
31.07.21 12:52
Здравствуйте, Людмила. Спасибо Вам за отзыв. Сожалеем, что Вы остались недовольны. Будем стараться в дальнейшем только радовать Вас интересными акциями.
Отличная продукция! Вкусные изделия. Рекомендую!
You can use the certificate:
09.04.2020 - 28.02.2022
sale-67%
Saving₴271
Bought 149
Buy