Online painting master classes from the studio of drawing and creativity «Tree Art»
All Ukraine
Deal description
With the certificate, you get access to a video recording of one of the master classes in watercolor painting: «Appaloosa Horse in watercolor», «Lion» or painting with gouache/acrylic: «Magnolia», «Spring Landscape» to choose from from the studio of drawing and creativity «Tree Art» with discount.
Service description
A video master class in painting is aimed at developing skills in working in the technique of watercolor painting or painting with acrylic / gouache. Participation does not require artistic skills. Now you can spend your free time with benefit and pleasure. In addition, the format of the master class in the form of a video lesson allows you to independently choose the time when you can devote yourself to painting. If you suddenly need to interrupt, you can always resume or start over.
Show all options (4)
How to use a certificate?
You can use the certificate from 26.03.2020 to 30.04.2022
The price includes payment for information services provided by Покупон on the basis of the Public Offer.
ADDITIONAL CONDITIONS
Discounts on certificates are not cumulative with other promotional offers.
To receive a discount, you need to purchase a certificate and send it to Viber +38 (067) 327-24-24. In a reply message you will receive a link to access the recording of the master class.
Contacts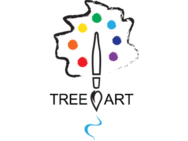 Phones:
+38 (073) 332-57-02
Art school-studio «TREE ART» in Kiev is an institution for children and adults who want to learn, develop and acquire creativity. «TREE ART» is creativity available to everyone. The teachers prepared fascinating programs of painting, illustration and classical drawing, modeling and many other creative master classes. The field of painting and fine arts develops imagination and creativity, improves visual memory, concentration and motor skills.
In the art school «TREE ART» there is a literary club Pochitayko.
Questions
сколько по времени в записи занимает 1 видеоурок
30.09.21 09:54
Доброго ранку! Один онлайн мастер-клас займає до години часу.
Доброго дня! Скажіть, будь ласка, на скільки часу надається доступ до придбаного запису майстер-класу?
07.11.20 17:41
Здравствуйте, Татьяна. Доступ до запису не є обмеженим за часом. Будь-коли можете повторно його переглядати. Дякуємо за запитання.
Это очень круто что можно чему-либо научиться не выходя из дома
From₴35
You can use the certificate:
26.03.2020 - 30.04.2022
sale-50%
Saving₴35
Bought 35
Choose from