Discount on lip augmentation, nasolabial wrinkle filling and contouring at «New Medical»
Kiev, Sribnokilskaya street, 1A
New medical
45 users reviews
Deal description
With the coupon you get discount on lip augmentation, nasolabial folds filling and facial contouring at the «New Medical» cosmetology clinic.
Additionally paid
MANDATORY
With a discount coupon you get lip augmentation, nasolabial wrinkle filling or face contouring with Juvederm Smile 1 ml with surcharge on the spot UAH 3999 (original cost of the service is UAH 7500).
How to use a certificate?
You can use the coupon from 11.01.2020 to 31.01.2022
The price includes payment for information services provided by Покупон on the basis of the Public Offer.
IMPORTANT CONDITIONS
Services are provided as usual.
Pre-registration is required.
ADDITIONAL CONDITIONS
Coupon discounts are not cumulative with other promotional offers.
To receive a discount, you must present a printed coupon or an electronic coupon.
If a client signed up for a session, but did not appear at the specified time and did not warn about a change in his plans, the administration reserves the right to refuse him to provide services at a discount.
The procedure is carried out with Juvederm Smile, 1 syringe - 1 ml.
Refunds for Information Services are carried out exclusively on the grounds provided for in Art. 10 of the Law of Ukraine 'On Protection of Consumer Rights'. To refund the cost of the Information Service, the User provides Покупон with the Seller's confirmation (in any form) that the Seller refused to transfer the Goods to the User on Special Conditions.
Contacts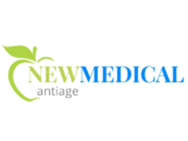 Phones:
+38 (073) 332-56-54
The medical center "New Medical" exists since 2008. During this time, he won the trust of his patients and was able to help many to preserve youth and beauty. The clinic does not stand still and is constantly evolving, improving treatment methods, developing individual integrated programs, using the latest equipment and diagnostic methods and solving cosmetic problems.
Each specialist of the clinic has a medical education, impressive work experience, regularly improves qualifications, and is trained in advanced techniques and new technologies. The clinic is aimed not at a one-time result, but at a constant quality: 97% of clients received the desired effect after the procedures.
м. Osokorky, Kiev, Sribnokilskaya street, 1A
Questions
Address:
Kiev, Sribnokilskaya street, 1A
- nearest underground station Osokorky
очень хороший сервис ,все стерильно, довольна результатом
You can use the certificate:
11.01.2020 - 31.01.2022
sale-86%
Saving₴6 450
Bought 8
Buy