Sorry, but deal is over
Subscribe for notifications, so we can send you new offers from "Pharaoh (Kiev)".
You can also view other discounts and deals "Pharaoh (Kiev)"
Want to receive new offers by email from the "Pharaoh (Kiev)"?
Enter your email so you don't miss anything
От 2 дней отдыха с завтраками в отеле на воде «Фараон» в Киеве
Киев, Набережно-Печерская дорога, 2
Pharaoh (Kiev)267 user reviews
Deal description
С сертификатом вы получаете от 2 дней отдыха с завтраками в номерах разных категорий в SPA-флотеле «Фараон» в Киеве со скидкой до 32%.
What is included in the price of the certificate?
Проживание в номере выбранной категории.
Завтраки.
Wi-Fi.
Дополнительные бонусы
Есть возможность комбинирования сертификатов. При этом необходимо суммировать ночи.
Additionally paid
ОБЯЗАТЕЛЬНО
Дополнительно оплачивается на месте туристический сбор в размере 1%.
ПО ЖЕЛАНИЮ
Посещение сауны.
Посещение SPA-комплекса.
How to use a certificate?
BOOKING SERVICE:
Before buying a certificate, pre-book the dates of arrival and the room you are interested in by arranging booking request
Booking service:
+38 (080) 033-68-15
+38 (044) 334-79-47
+38 (099) 300-26-54
+38 (067) 556-73-09
+38 (063) 466-83-74
Working hours: 9:00-21:00, seven days a week.
You have 24 hours to pay for the certificate on the Pokupon website.
After purchasing the certificate, you must confirm the booking and send the certificate code to the booking service book@pokupon.ua
The certificate is not subject to return or reimbursement after its expiration date.
The price includes payment for information services provided by Покупон on the basis of the Public Offer.
ДОПОЛНИТЕЛЬНЫЕ УСЛОВИЯ
При заселении вам необходимо предъявить распечатанный сертификат или сертификат в электронном виде.
В случае, если бронь подтверждена и сертификаты активированы, сертификаты автоматически становятся невозвратными.
Contacts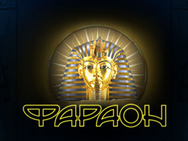 Phones:+38 (080) 033-68-15+38 (044) 334-79-47+38 (099) 300-26-54+38 (067) 556-73-09+38 (063) 466-83-74
Flotel «Pharaoh» is a hotel-ship on the water. Flotel is located in Kiev on the Dnieper, from the windows of the rooms there is an incredible view of the river and picturesque banks. For the convenience of tourists, the hotel has Wi-Fi and parking. The flotel offers a SPA-salon, where you can relax in the sauna, order a massage or swim in the pool.
Things to do?
Fishing
Hiking
SPA-salon
Sauna
Massage
Beauty saloon
Distance to:
Nearest metro station - 1.7 km
Kiev Pechersk Lavra - 5 km
Khreschatyk Street - 7.6 km
Central railway station - 7 km
Boryspil airport - 37 km
Kiev airport - 11 km
In a hotel:
Wi-Fi
Parking
24-hour front desk
Conference hall
Swimming pool
SPA-center
Good to know:
Check-in - 14:00
Check out - 12:00
Pets are not allowed
Flotel numbers «Pharaoh»
Presidential
Suite
Junior suite
Business Class
Standard double
Single standard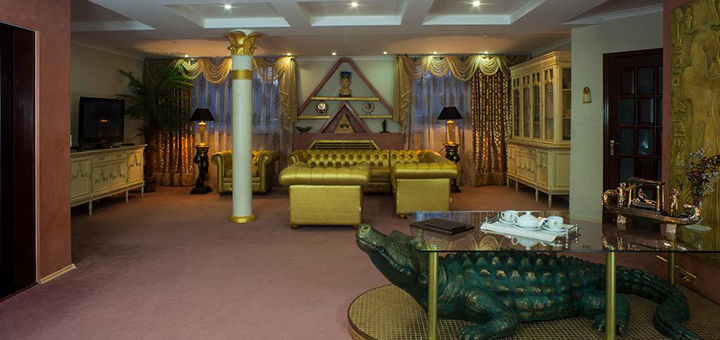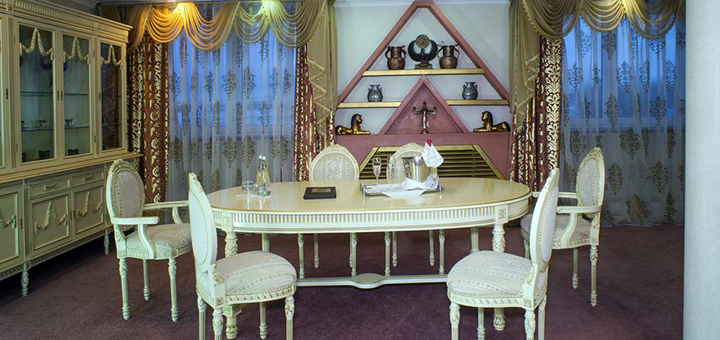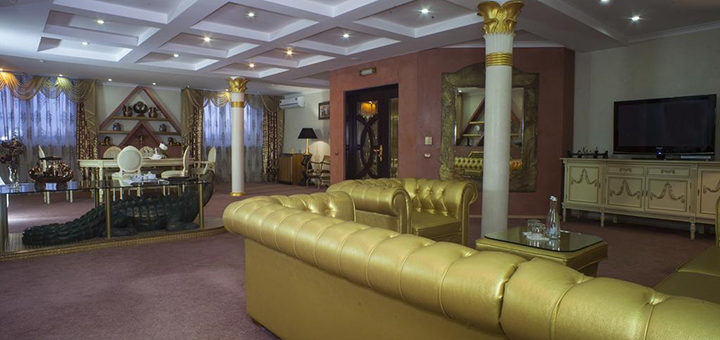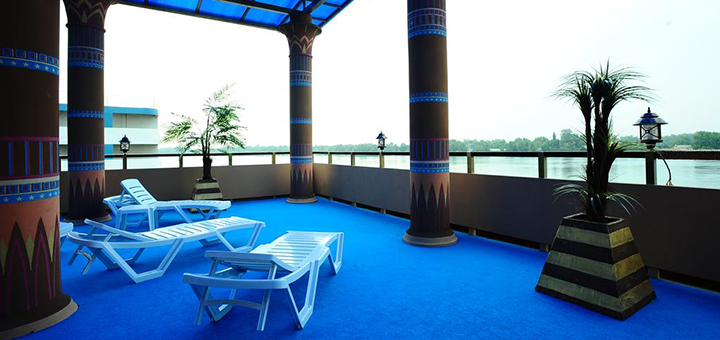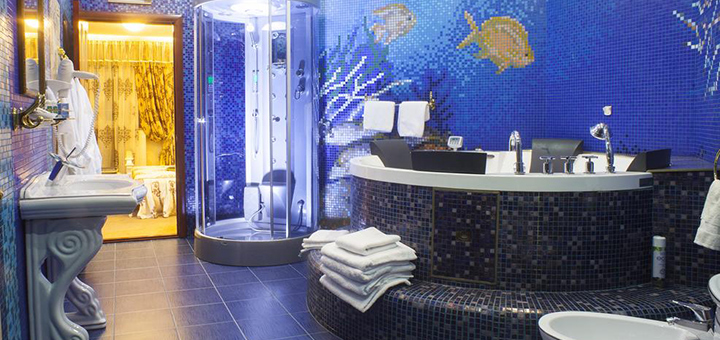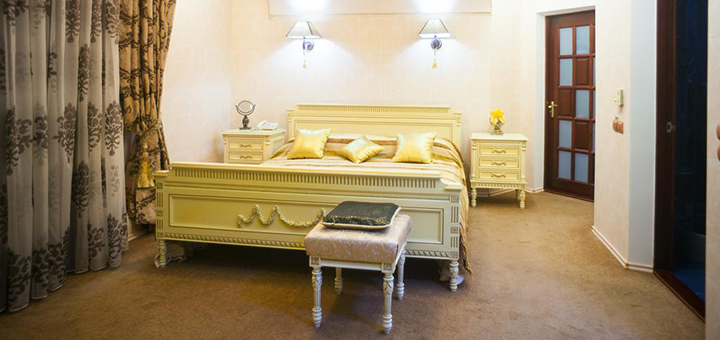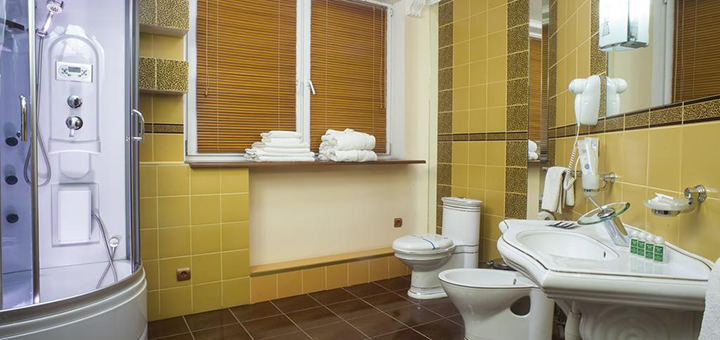 Room size: 220 sq.
In the room:
Two rooms with separate bathrooms
Gym
Wi-Fi
Bathroom
Terrace
Sauna
VIP amenities
Киев, Набережно-Печерская дорога, 2
Customer Reviews
Анастасия Журавкова
22.11.19
1 review
Address: Киев, Набережно-Печерская дорога, 2
Отель просто шикарный. Качество обслуживания на высоте.
23.11.19 13:04
Здравствуйте, Анастасия. Мы очень рады, что Вам все понравилось. Будем стараться в дальнейшем только радовать Вас интересными акциями.
186 reviews 2 Photo
замечательное место для отдыха
11 reviews
09.08.19 16:06
Здравствуйте, Мари. SPA-комплекс и бассейн работают. Благодарим за интерес к нашему сайту.
5 reviews
Address: Киев, Набережно-Печерская дорога, 2
сколько стоит посещение сауны ?
15.02.19 18:14
Здравствуйте. Стоимость доплаты за посещение сауны (1 час) - 900 грн ( заказ сауны возможен от 2 часов). Благодарим за интерес к нашему сайту.
From₴1 959
Deal is completed
discount-32%
saving₴4 021
bought 6