1 month of premium access to the «ED Words» training app
All Ukraine
Englishdom
555 users reviews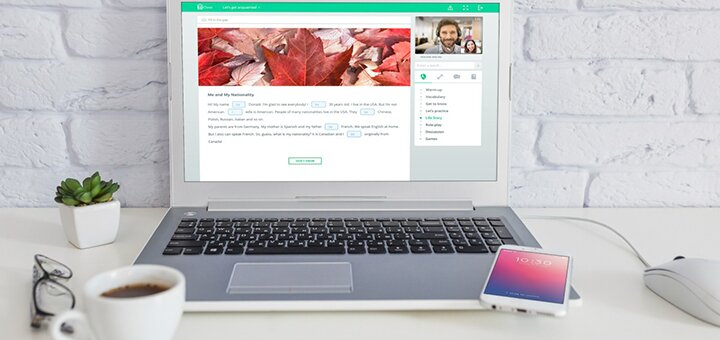 Deal description
With the certificate, you get access for 1 month to the «ED Words» application for learning English at the «EnglishDom» school with discount.
Service description
You can buy a headset for online classes on Purchase with cashback.
1 month of premium access to the application for training words from the online school «EnglishDom»!

Start your immersive language environment now with 1 month premium access to the ED Words app.
Learn words in the app at any time convenient for you: in small groups of 5-10 minutes every day - that's 10 new words, 300 words per month and more than three thousand new words per year. And by learning the most common 3000 words, you can understand 92% of all English phrases.
How to use a certificate?
You can use the coupon from 10.09.2019 to 28.02.2022
The price includes payment for information services provided by Покупон on the basis of the Public Offer.
Please note that depending on the quarantine measures in the region, the partner may ask a visitor to provide a complete vaccination course COVID certificate, a digital certificate about negative coronavirus test result taken no later than 72 hours before the visit, or about recovery for the last 6 months (ask the partner about possible restrictions before purchasing a certificate). The requirements are valid for persons over 18 years old.
Important conditions
One client can personally use only one certificate.
Additional terms
Discounts on certificates are not cumulative with other promotional offers.
To access online courses, you need to follow the link and apply the promo code specified in the certificate. The format of the promo code is «pokupon2_ (6 characters)».
The site system will prompt you for an e-mail. Enter your email address and click the «Activate» button.
Upon completion of registration, you will have access to online English language courses.
When registering, indicate the same mailing address to which the promotional code from the certificate was sent.
For any questions, write to promo@englishdom.com .
Refunds for Information Services are carried out exclusively on the grounds provided for in Art. 10 of the Law of Ukraine 'On Protection of Consumer Rights'. To refund the cost of the Information Service, the User provides Покупон with the Seller's confirmation (in any form) that the Seller refused to transfer the Goods to the User on Special Conditions.
Contacts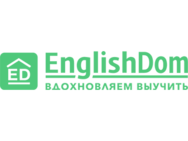 Phones:
+38 (080) 033-00-66
EnglishDom is an online English language school, one of the leaders of EdTech in Eastern Europe. We inspire you to learn English through innovative technology, immersion in the language environment and human care. The school combines English on Skype, a conversation club, online self-study courses and a word-training application.

All this is the development of the EnglishDom team, i.e. authoring content on its own platform.
Questions
Удобное приложение всегда под рукой, помогает мне поддерживать свой словарный запас
Классное приложение. Сначала занимался в нем бесплатно по 10 минут в день, но показалось мало. Купил тут подписку на месяц и понял что не зря, гораздо больше прогресса, если ты неограничен по времени. Пока больше всего зашли наборы по it-тематике и TED Talks, по таким темам интересно погружаться в языковую среду. Рекомендую.
Развод чистой воды. Он и так бесплатный, без Покупона. Сайт подвисает, не перезванивают, чтобы связаться с ними.
20.01.20 12:40
Здравствуйте. Спасибо Вам за отзыв. В обязательном порядке он будет передан руководству и ответственному специалисту отдела контроля качества. Будем стараться в дальнейшем только радовать Вас интересными акциями.
You can use the certificate:
10.09.2019 - 28.02.2022
sale-74%
Saving₴111
Bought 170
Buy