Up to 3 sessions of psychoanalytic therapy with Taisiya Ostroushko
Kiev, Saksaganskogo street, 36
Taisiya Ostroushko
29 users reviews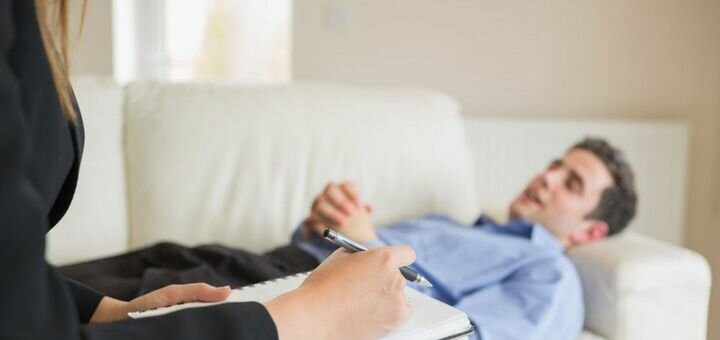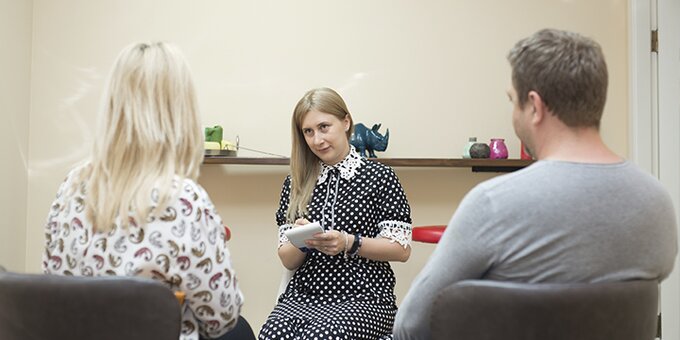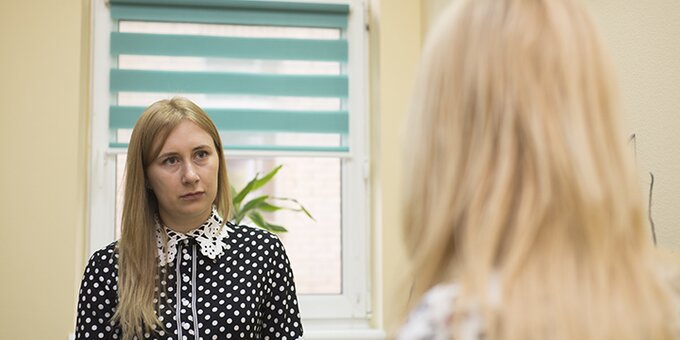 Deal description
With the certificate, you get 1 or 3 sessions of psychoanalytic therapy with the psychoanalyst Taisiya Ostroushko with a discount.
Service description
Do you know how deep your life potential is? Do you want to put things in order in your head and learn how to get out of difficult life situations with your head held high? A talented psychologist and experienced psychoanalyst taisiya ostroushko will help to remove your inner limitations and deal with the problems that have arisen in your personal life and society, tell you how to achieve personal growth and gain self-confidence. With its help, you will learn to be friends with your inner world, get inspiration to fulfill your cherished desires, and learn how to deal with difficulties and worries.
From now on, sadness, depression, self-dissatisfaction, fears and lack of interest will remain in the past. People who underwent psychoanalytic therapy with taisiya ostroushko note that they learned to see more positive moments in life situations, began to get along better with people, found peace of mind and harmony with themselves. Many clients share that they were able to reach a new level of life and significantly improve their financial well-being.
Show all options (2)
How to use a certificate?
You can use the certificate from 30.01.2021 to 30.06.2022
The price includes payment for information services provided by Покупон on the basis of the Public Offer.
IMPORTANT CONDITIONS
The service is provided as usual
One user can personally use only one certificate.
Pre-registration is required.
ADDITIONAL TERMS
Certificate discounts are not cumulative with other promotional offers.
To receive a discount, you need to present a printed certificate or an electronic certificate.
For an online consultation, you must send a certificate in electronic form to the mail and then sign up for a consultation.
Call the activation code of the certificate directly when receiving the service (the last digit of the certificate code).
The therapy is carried out online or offline at the request of the client.
The duration of one therapy session is 50 minutes.
Contacts Phones:
+38 (050) 614-65-35
Taisiya Ostroushko is a practicing psychologist, psychoanalyst and certified personal growth coach. Psychoanalyst Taisiya Ostroushko will help to cope with various difficulties and experiences: insomnia, various fears and phobias, panic attacks, eating disorders, depression, self-imperfection, loneliness, sadness, issues of the sexual field, grief and loss, as well as resentment, shame, guilt, anger. She will help resolve conflict relationships in the family, find a common language with children and adolescents.
Taisiya Ostroushko received a theoretical basis at the best university in Western Europe, later she underwent training and practice with the best teachers. Psychologist Taisiya Ostroushko knows how to listen and hear, finds an approach to each person. She will provide the necessary support, find the cause of the problem and help solve it.
м. Palats Sportu, Kiev, Saksaganskogo street, 36
Questions
Address:
Kiev, Saksaganskogo street, 36
- nearest underground station Palats Sportu
Address:
Kiev, Saksaganskogo street, 36
- nearest underground station Palats Sportu
Отзыв предыдущий не опубликовали. Записалась к специалисту, на первый сеанс не явилась, так как перепутала запись, пообещала один бесплатный сеанс взамен, на который даже не захотелось прийти. Некомпетентность и отсутствие профессионализма.
18.11.21 16:40
Здравствуйте, Мадина. Спасибо Вам за отзыв. Сожалеем, что Вы остались недовольны. Будем стараться в дальнейшем только радовать Вас интересными акциями.
Address:
Kiev, Saksaganskogo street, 36
- nearest underground station Palats Sportu
Не рекомендую. Психолог відмовилася проводити консультацію, навіть нічого не пояснивши.
08.09.21 14:49
Добрий день, Любов. Дякуємо Вам за відгук. Шкодуємо, що Ви залишилися незадоволені. Кошти за послугу за вашою заявкою були повернені в повному обсязі на вашу банківську карту. Додатково інформація буде передана у відділ контролю якості та менеджеру акції. Будемо намагатися в подальшому тільки радувати Вас цікавими акціями.
Address:
Kiev, Saksaganskogo street, 36
- nearest underground station Palats Sportu
Добрый день. Онлайн или офлайн проводится курс?
11.04.21 11:35
Здравствуйте, Марина. Терапия проводится онлайн или оффлайн по желанию клиента. Благодарим за вопрос.
Address:
Kiev, Saksaganskogo street, 36
- nearest underground station Palats Sportu
Наконец то мне помогли, вылечить голову ✌️
From₴199
You can use the certificate:
30.01.2021 - 30.06.2022
sale-70%
Saving₴1 260
Bought 79
Choose from