Up to 5 treatments for pigmentation of the face, neck or décolleté at the «Perfect Cosmetology»
Kiev, Yaroslavskaya street, 11
Perfect cosmetology
49 users reviews
Deal description
With the certificate, you get 1, 3 or 5 treatments for face, neck or décolleté pigmentation of your choice at the «Perfect Cosmetology» beauty salon with discount.
Show all options (3)
What is included in the price of the certificate?
How to use a certificate?
You can use the certificate from 16.06.2021 to 30.06.2022
The price includes payment for information services provided by Покупон on the basis of the Public Offer.
IMPORTANT CONDITIONS
Services are provided as usual from 11.05.
One client can personally use only one certificate.
Before buying a certificate, be sure to check the availability for the desired date and time and give the certificate number without the last digit.
ADDITIONAL TERMS
Discount on certificates cannot be combined with other promotional offers.
To receive a discount, you must present a printed certificate or an electronic certificate.
Call the activation code of the certificate directly when receiving the service (the last digit of the certificate code).
If a client signed up for a session, but did not show up at the specified time and did not warn about a change in his plans 12 hours in advance or was late by 15 minutes, the administration reserves the right to refuse to provide services at a discount or shorten the session for the time of delay.
Duration of 1 session: 30 minutes.
Contacts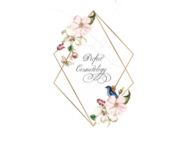 Phones:
+38 (073) 332-55-64
The beauty salon «Perfect Cosmetology» presents the most effective methods of hardware cosmetology, such as: photoepilation, photorejuvenation, carbon peeling, laser skin resurfacing, microcurrent therapy, phonophoresis and others. All procedures are performed on modern equipment using only high-quality cosmetics. An experienced cosmetologist will select the optimal complex for you, which will give a high-quality result in the shortest possible time. At the Perfect Cosmetology salon you will be pleasantly surprised by the excellent service and affordable prices.
Questions
Здравствуйте. Веснушки на лице можно убрать? Сколько нужно сеансов
15.07.21 10:29
Здравствуйте, Инна. К сожалению, нет. Веснушки нельзя удалить по данной акции. Благодарим за обращение.
Здравствуйте. Пигментные пятна удаляете элосом или лазером?
03.11.19 12:23
Здравствуйте. Лечение пигментации происходит с помощью инфракрасного света и биополярного радиоволнового тока. Благодарим Вас за вопрос.
Здравствуйте. Как происходит удаление пигментных пятен зоны декольте?
24.08.19 10:56
Здравствуйте. Выведение писгмента в зоне декольта производится с помощью инфракрасного света и биополярного радиоволнового тока. Благодарим за интерес к нашему сайту
From₴159
You can use the certificate:
16.06.2021 - 30.06.2022
sale-63%
Saving₴1 111
Bought 3
Choose from