Sorry, but deal is over
Subscribe for notifications, so we can send you new offers from "My jeweler".
You can also view other discounts and deals "My jeweler"
Want to receive new offers by email from the "My jeweler"?
Enter your email so you don't miss anything
МЕГА АКЦИЯ!!! Скидка на кольца короны из золота и серебра
My jeweler136 user reviews
Deal description
МЕГА АКЦИЯ!!! При покупке купона за 10 грн Вы получаете скидку 15% на покупку серебряных колец корон или 5% на все золотые кольца в виде корон на сайте Мой Ювелир (скидка не распространяется на акционные товары).


How to use a certificate?
You can use the coupon from 24.06.2019 to 31.08.2019
The price includes payment for information services provided by Покупон on the basis of the Public Offer.
Для получения скидки купите купон, после покупки купон отобразится у вас в личном кабинете. Скопируйте код, указанный в полученном купоне, и укажите его в комментарии к заказу. Скидку пересчитает менеджер при подтверждении заказа.
Refunds for Information Services are carried out exclusively on the grounds provided for in Art. 10 of the Law of Ukraine 'On Protection of Consumer Rights'. To refund the cost of the Information Service, the User provides Покупон with the Seller's confirmation (in any form) that the Seller refused to transfer the Goods to the User on Special Conditions.
Contacts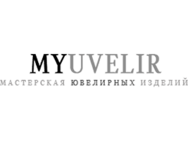 Phones:+38 (099) 014-39-08 +38 (063) 793-37-41
In the online store «My Jeweler» there is a huge selection of jewelry made of gold and silver with precious and semi-precious stones. If you want to purchase an exclusive product, the craftsmen of the «My Jeweler» company will make it to order according to your drawing or photo. So you can get a unique thing for yourself or as a gift to loved ones. The store regularly holds promotions, during which there are significant discounts on popular models.
Deal is completed
savingNo limited
Buy first