Up to 12 lessons of fire show training at the «Ortus show» fire theater school
Kiev, Yuri Ilyenko street, 48A
Ortus show
3 users reviews
Deal description
With the certificate you get 4, 8 or 12 lessons of fire show training at your choice at the «Ortus show» fire theater school with a discount.
Service description
Regular training will help:
Flex your brain.
Improve balance, balance and fine motor skills.
Formulate coordination and de-coordination.
Show all options (3)
What is included in the price of the certificate?
How to use a certificate?
You can use the certificate from 06.02.2019 to 31.05.2022
The price includes payment for information services provided by Покупон on the basis of the Public Offer.
Please note that depending on the quarantine measures in the region, the partner may ask a visitor to provide a complete vaccination course COVID certificate, a digital certificate about negative coronavirus test result taken no later than 72 hours before the visit, or about recovery for the last 6 months (ask the partner about possible restrictions before purchasing a certificate). The requirements are valid for persons over 18 years old.
IMPORTANT CONDITIONS
Services are provided for clients over 16 years old.
ADDITIONAL TERMS
Discount on certificates cannot be combined with other promotional offers.
To receive a discount, you must present a printed certificate or an electronic certificate.
Duration of one lesson: 1.5 hours.
After training all comers, "Ortus show" accepts artists with a further opportunity to perform and develop.
Timetable of classes
Sat from 12:00 to 13:30.
Sun from 11:00 to 12:30.
Contacts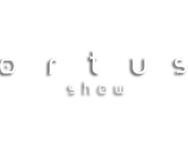 Phones:
+38 (093) 093-57-29
«Ortus show» is a fire theater in Kiev with incredible light and fire shows, neon shows, as well as theater-based training for those who want to try something new.
Incredible shows from the Ortus show can be ordered for weddings, birthdays, corporate parties and graduations. Unforgettable memories guaranteed. Fire theater artists present to their public original performances with quality props and designer costumes.
«Ortus show» also offers its customers the service of ordering individual fire installations for any occasion.
Questions
Добрый день. а с какого возраста актуально данное предложение?
25.02.21 16:37
Здравствуйте, Илона. Предложение актуально с 16-ти лет. Благодарим за обращение.
По окончанию занятий (при покупке максимального количества занятий) выдается сертификат о том, что прошел обучение?
10.01.21 15:56
Здравствуйте, Наталия. Нет, сертификат не предоставляется. Благодарим за вопрос.
Подскажите пожалуйста, можно ли купить один сертификат на 4 занятия, и прийти вдвоем (каждый по два раза)?
12.05.19 13:55
Здравствуйте. Нет, для посещения каждому Клиенту необходимо иметь Сертификат. Благодарим за интерес к нашему сайту.
From₴195
You can use the certificate:
06.02.2019 - 31.05.2022
sale-40%
Saving₴281
Bought 23
Choose from